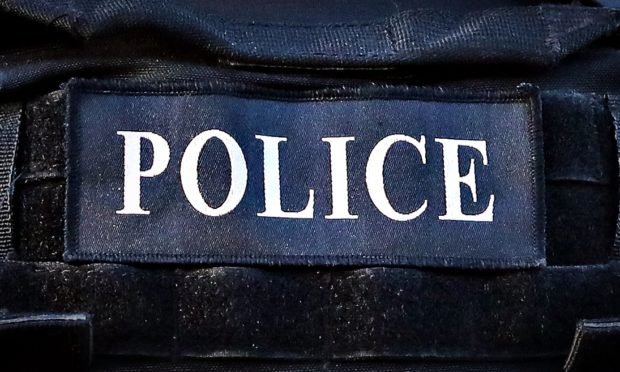 A prisoner has escaped from security staff at a Fife police station, with a major search under way to catch him.
The 33-year-old man escaped from GeoAmey staff in Dunfermline at around 9.10am on Monday.
It is understood he was being escorted to a security van outside Dunfermline Police Station, to be taken to a court hearing, when he gave guards the slip.
A GeoAmey spokesman said: "While taking an offender to a waiting vehicle, the escorting officer was knocked to the ground which allowed the person to escape custody.
"Our officer did not sustain any serious injuries and an investigation into the circumstances will be carried out."
Officers are carrying out searches in the town, and a police helicopter has been deployed as part of the search.
Staff at Leys Park Care Centre secured the building as a precaution as police searched outbuildings in the grounds.
Meanwhile, the helicopter could be seen flying over the Bellyeoman area of the town.
A police spokesman said: "Inquiries to trace this male are ongoing."