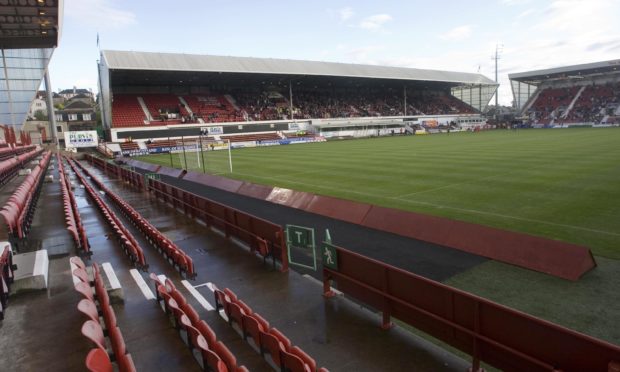 Attendees at a Fife festival can learn the art of football commentary – in Gaelic.
For the first time, the Dunfermline arts festival, which runs from September 3 to 8, is launching a new strand of Gaelic and Scots events.
The main event is on the ball for Gaelic and non-Gaelic speakers alike.
With regular appearances on BBC Scotland and BBC Alba the Gaelic voice of shinty and football, Hugh Dan MacLennan, , is presenting an event in partnership with Dunfermline Athletic FC.
The two-hour interactive workshop at East End Park is for anyone who watched football on Gaelic TV channel, BBC Alba and wondered what on earth was going on.
The session will be delivered in English, and will give the participants the opportunity to learn key phrases used in commentating as well as some they can use at their next match.
Norrie McIver, described by Runrig as the Gaelic cross-over voice of his generation, will be singing and performing and columnist Paul Kavanagh will be doing a talk on Fife in English but with some elements in Scots and Gaelic.
Kirsty Strachan, the Gaelic development officer with Fife Council, helped introduce the events to Outwith Festival.
"Whether you speak Gaelic or not, Pars fans and football fans will enjoy the event at East End," she said.
"Indeed, all the events are designed for non-Gaelic speakers as well as those more fluent in the language.
"People often don't realise how much Gaelic is part of our history and language in Fife."
Fife is mentioned in the Book of Deer, the earliest surviving written Gaelic in Scotland.
There are more than 3,000 Gaelic speakers in Fife.
The 2011 census showed 87,000 people in Scotland having some Gaelic language skills.
It's currently estimated 5% of all Gaelic speakers live in Fife.
The vast majority of place names in Fife are Gaelic in origin, indicating not only how long Gaelic was spoken in the kingdom but that it was the main language of the area for a substantial period of time, she added.
Chris Foote, the events manager with Dunfermline Delivers, said: "The Pars event is an innovative and entertaining way of introducing Gaelic to non-Gaelic speakers.
"Referees will be pleased as well – comments from the crowd will probably sound much politer in Gaelic.
"In general, though it's been great working with Kirsty to introduce this strand of programming, which includes music, storytelling and poetry, to Outwith Festival, especially during 2019 the Year of Indigenous Languages."
Tickets and information are available at www.outwithfestival.co.uk.