VIDEO: Take one last look inside Kirkcaldy maternity hospital where thousands of Fifers were born
By
Neil Henderson
August 27 2019, 9.36am
Updated: August 27 2019, 3.49pm
The once busy corridors, birthing suites, operating theatres and patient wards at Forth Park Maternity Hospital in Kirkcaldy have long since fallen silent.
Forth Park safely delivered its last baby on January 9, 2012, and closed soon after in favour of the new £170 million Victoria Hospital provision, just a mile away.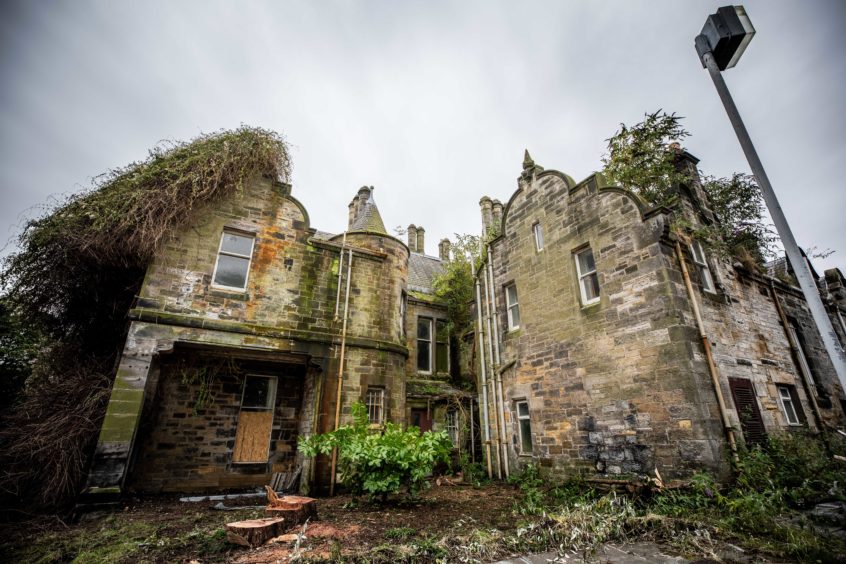 Now, the site which holds, so many memories, both joyous and yet, it has to be acknowledged, for others very sad, will soon disappear from the Lang Toun skyline for good.
The Courier has taken a last look inside the site. Video by photographer Steven Brown is above this article.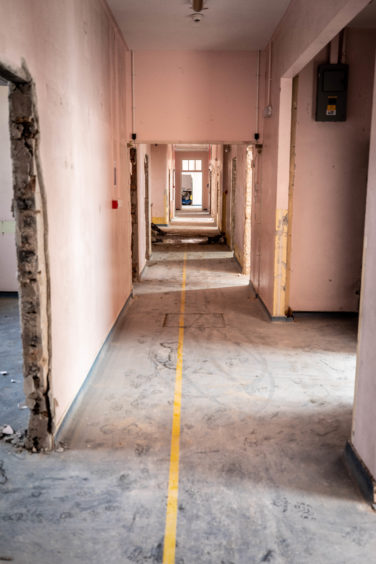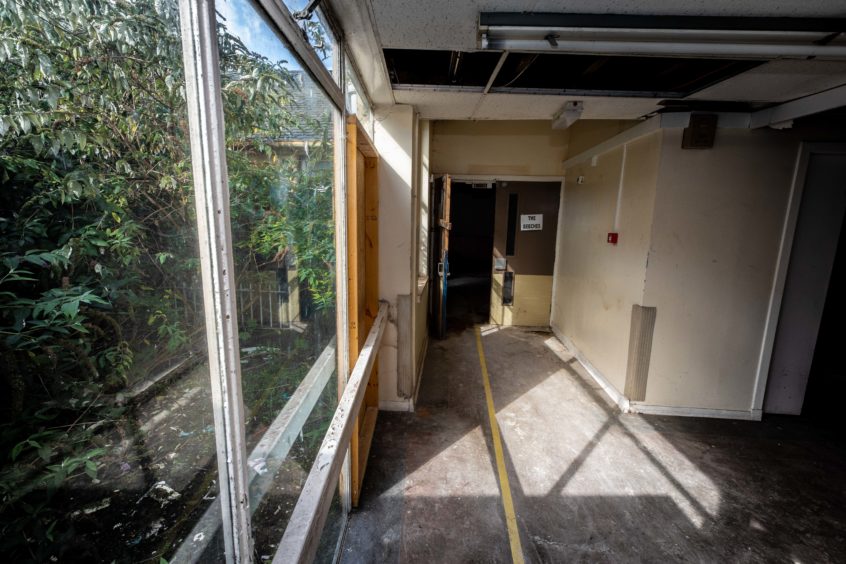 Demolition men and the wrecking ball will swing into action clearing away the building which has played a major role in countless Fifer's lives, to make way for a new housing development.
In recent times the place that, in its lifespan, is said to have brought around 100,000 babies into the world, the equivalent of a quarter of the population of Fife, has been a target for petty thieves and vandals.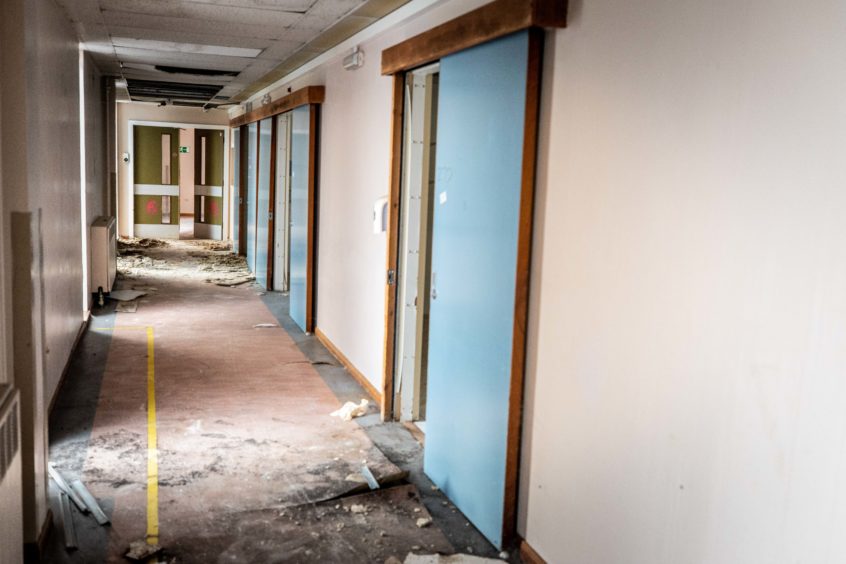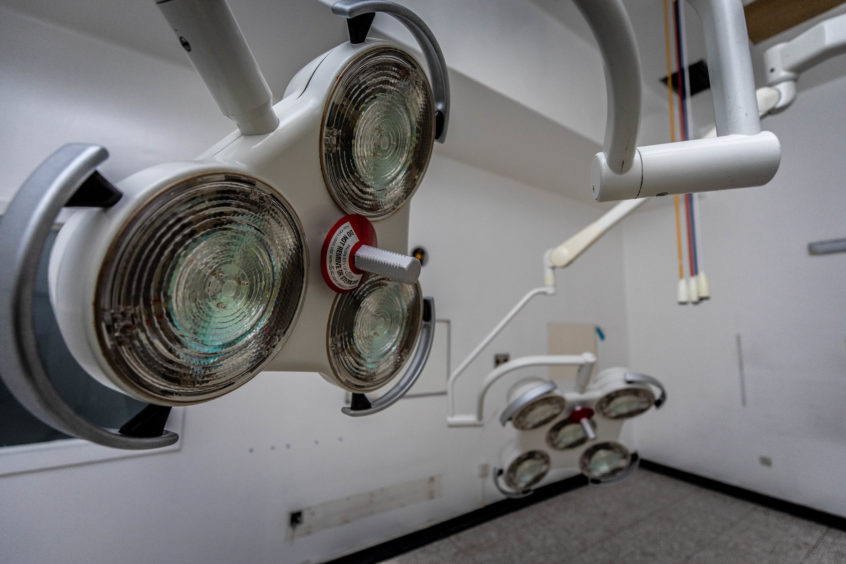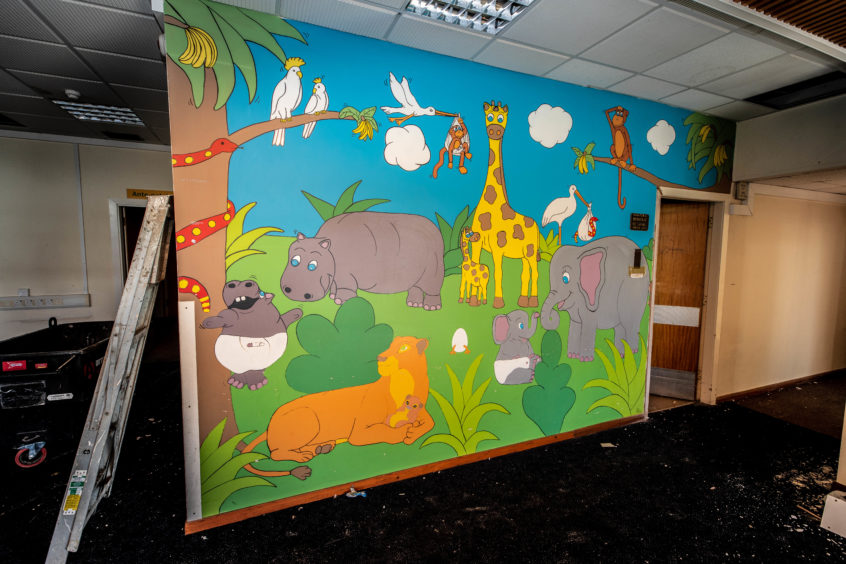 With demolition imminent, and renovation of the historic Mansion House and Coach House, and Mews already underway, The Courier was given exclusive access this week to take one final look at the hospital that has been the birth place of successive generations of Fifers.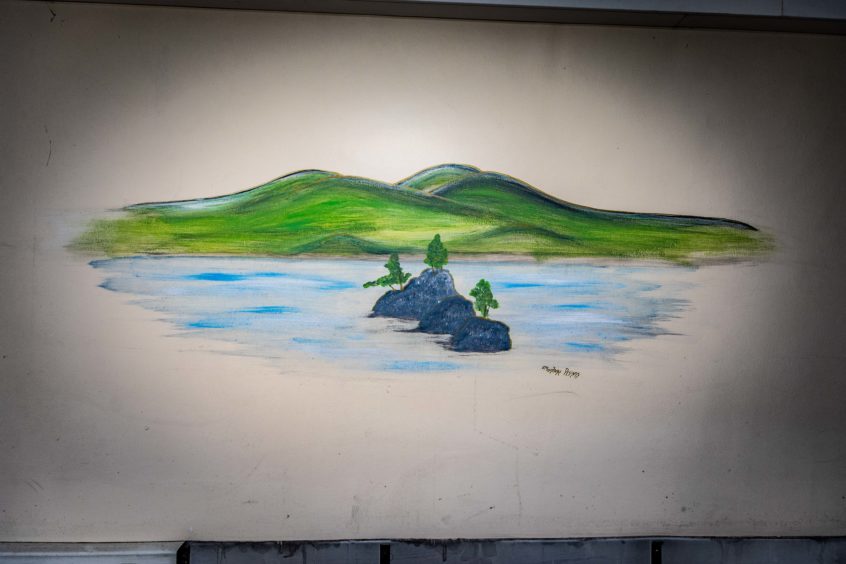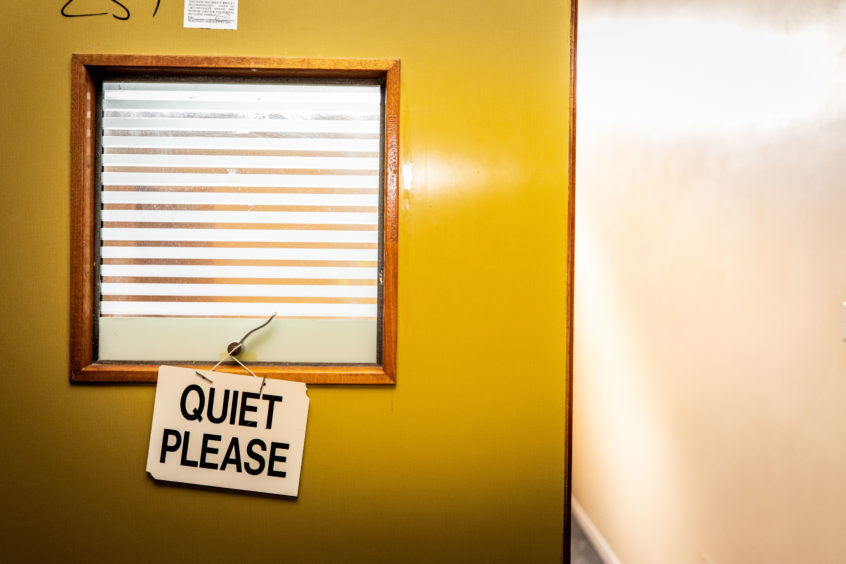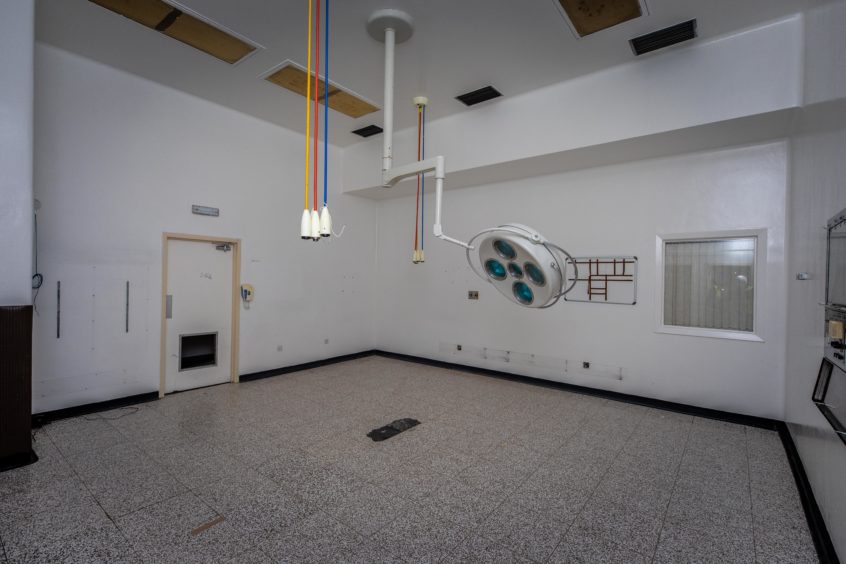 With signage still in place and names on doors, it provides a poignant and emotion charging last glimpse into the past life of a site that has featured in many peoples lives stretching back to before the Second World War.
The maternity building we know and love opened in 1966 held as a shining example of post war modernity to provide for a booming population.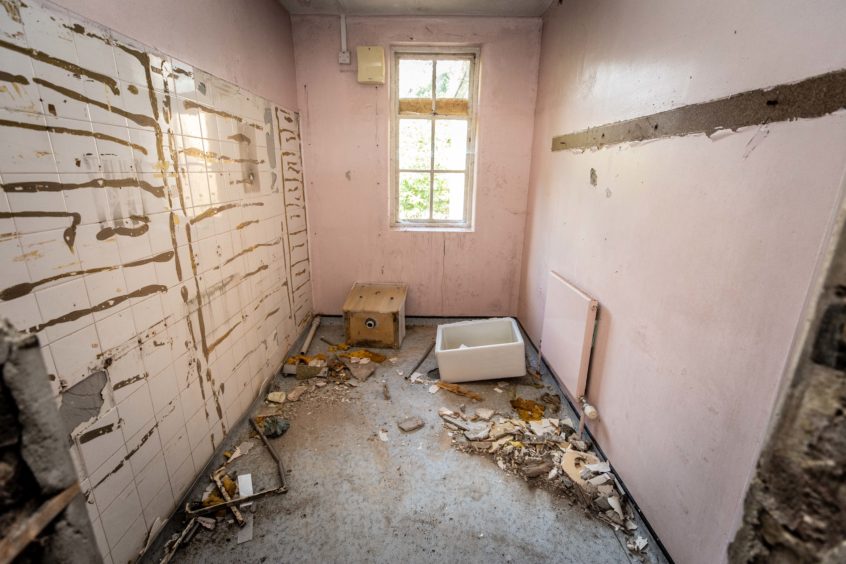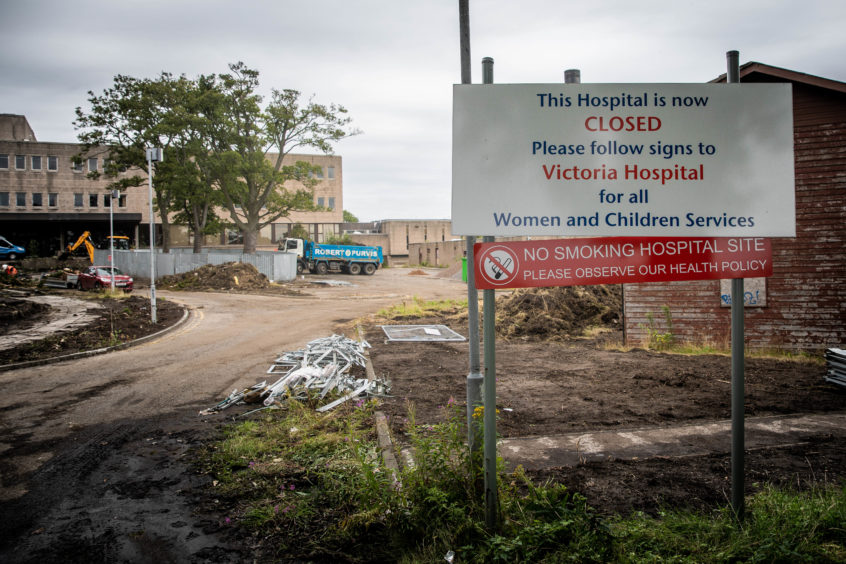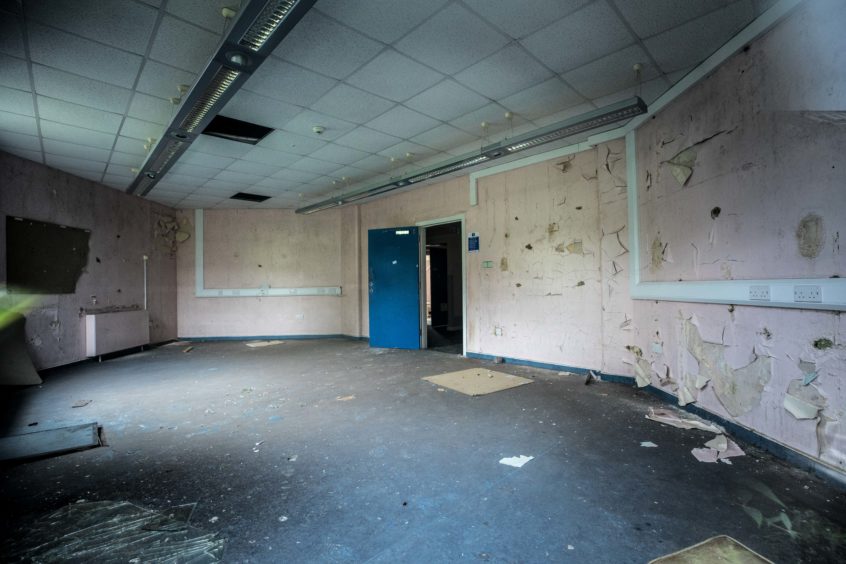 Many a medical career for  nurses, midwives and doctors have grown from this site, while lifelong friendships among colleagues have been forged on its wards.
However, there has been a hospital  at the Bennochy Road site for decades before, ever since the family of Kirkcaldy manufacturer John Nairn in 1934 bequeathed the house and associated buildings to Kirkcaldy for use as a hospital.
At a cost of £12,000 the buildings were transformed into administration offices, a nursing home and a 30 bed maternity unit which opened in 1937 where they remained in use right up until 2001.
Since then the fine B-listed Jacobean style buildings have been left to the mercy of the weather falling into an advanced state of disrepair.
Now, Fife-based construction experts, Easy Living Developments,  is set transform the two historic building into a a total of 14 luxury apartments, while the demolition of the maternity building and nurses accommodation, will make way for 41 new dwellings.