Firefighters are battling to save a Fife school after an inferno tore through it on Sunday.
The massive blaze broke out just after 5pm in the Department of Additional Support which is a single-storey extension at Woodmill High School in Dunfermline.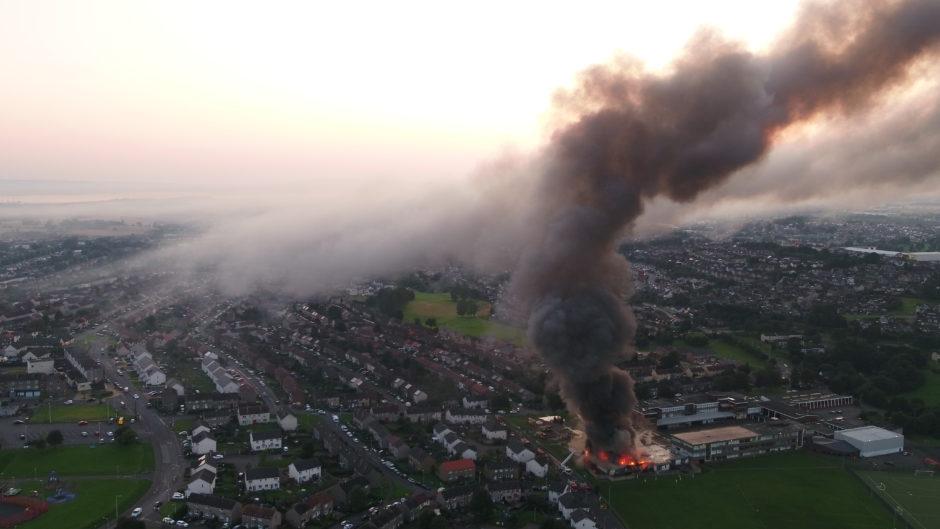 By late evening it appeared that firefighters' efforts had succeeded in restricting the flames to that one extension. However, a change in the wind direction fanned flames towards the main building and images from the scene suggested the entire school could be at risk of being destroyed.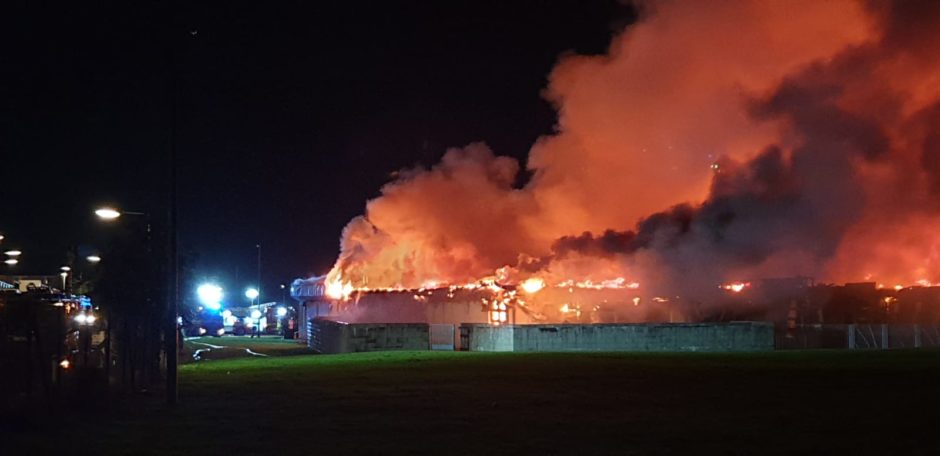 Woodmill high school Dunfermline still going #fire #Dunfermline pic.twitter.com/jFWCQ5ioVg

— rc1985 (@bigbillyhello) August 25, 2019
The school will be closed to all pupils on Monday following the devastating fire.
@woodmillhigh The school WILL be closed to ALL pupils tomorrow 26/9/19. The fire is still burning and until we can be sure of what damage there's been pupils need to stay at home until further notice. We'll update you tomorrow once we've got more detail. #woodmillhighfire

— Fife Council (@FifeCouncil) August 25, 2019
More than 40 firefighters and nine appliances were engaged in the battle to contain the blaze.
For full coverage, see Monday's Courier