Woodmill High School fire: Dramatic drone video shows scale of blaze
By
Richard Rooney
August 25 2019, 10.55pm
Updated: August 26 2019, 9.55am
Dramatic drone footage has revealed the scale of the damage caused by Sunday's fire at Woodmill High School.
Professional drone pilot Dan Casey's footage shows flames consuming the Department of Additional Support.
More than 40 firefighters battled the blaze at the school on the eastern edge of Dunfermline.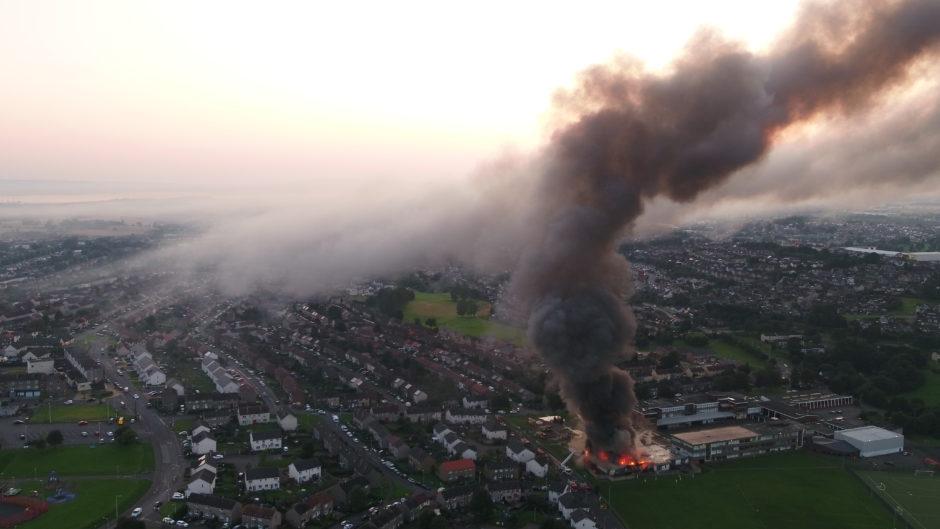 The flames also spread to the dining hall but there were hopes the main school building would escape serious damage. However, flames continued to burn late into the night, with fire crews battling to stop them from spreading.
Woodmill High School will be closed to all pupils on Monday as the full extent of the fire is assessed.
See here for more