Woodmill High School pupils may have to be bussed out of Fife to continue their education.
Sending youngsters from the fire-hit Dunfermline school to other areas, including Perth and Edinburgh, is one of several short-term options being looked at by Fife's education chiefs desperate to re-start lessons as soon as possible.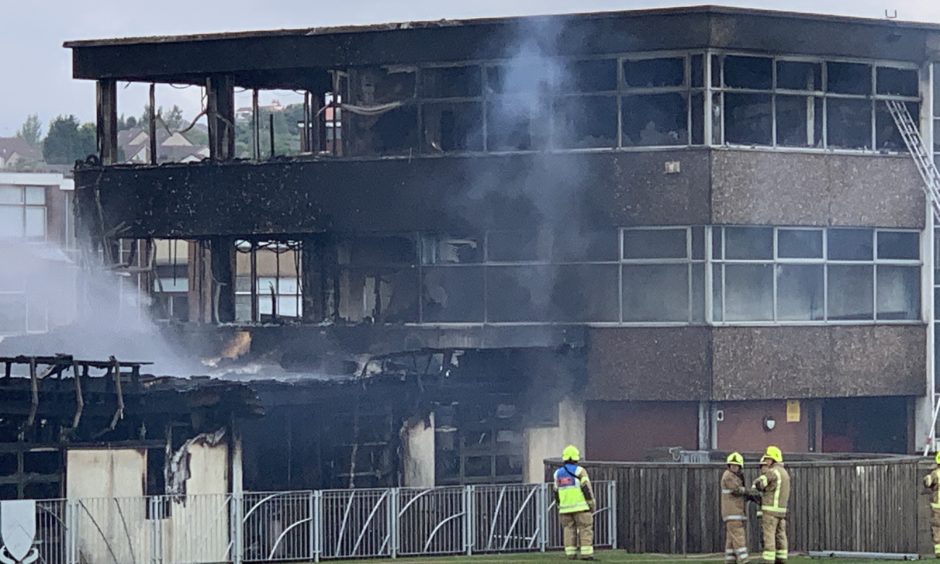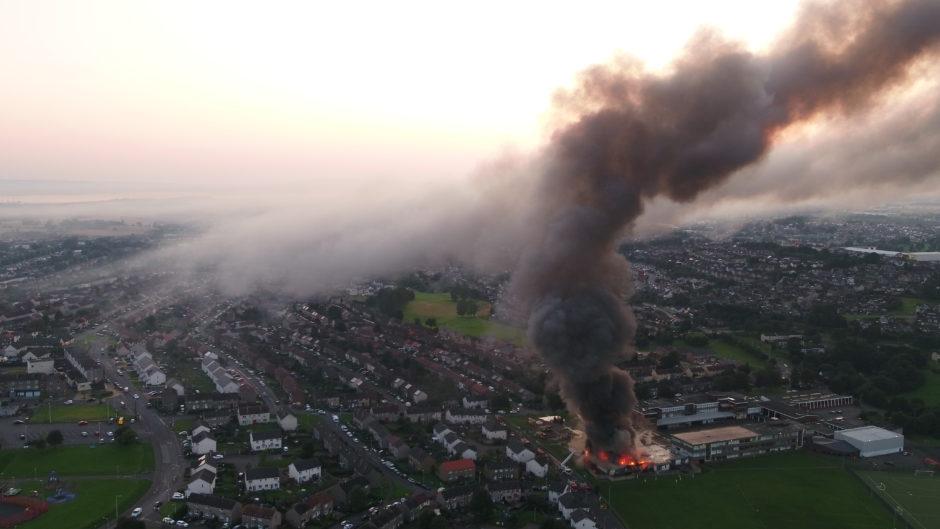 The possible move was revealed as a 14-year-old boy appeared in court accused of starting the ferocious blaze which devastated the school on Sunday night.
The Kirkcaldy youngster, who cannot be named because of his age, appeared in private at Dunfermline Sheriff Court charged with wilful fireraising to danger of life.
He made no plea to the accusation against him and was released on bail pending further examination of the case.
Fire service leaves the scene of Woodmill High School blaze after 48-hour operation
Fife Council said no part of the building had been left untouched by the fire and has announced the school will not reopen in the short to medium term.
The Scottish Government now plans to accelerate ongoing talks with Fife's education service about securing a replacement building for Woodmill, which is at capacity.
In the meantime, finding alternative accommodation for the 1,400 displaced pupils is proving complex.
Education convener, SNP councillor Fay Sinclair, said: "Obviously there is nowhere in Fife we can move 1,400 pupils to.
"It's a bit easier with a primary school where you can move a class with a class teacher but in secondary school, where people are studying several subjects, it's really, really complex.
"We are looking at what we have in Fife and we are also exploring options with neighbouring authorities, Edinburgh and Perth and Kinross."
Executive director of education Carrie Lindsay said officers were working flat out to investigate the feasibility of a range of options and that more information about short-term arrangements would be available on Wednesday.
An information session for parents and carers will also be arranged.
A spokesperson for Perth and Kinross Council confirmed it had offered any support it could during an "exceptionally difficult and challenging time" for those affected by the Woodmill fire.
"As the matter is at an early stage, no specific offer of support has been made," they said.
"However, we will be remaining in contact with our neighbouring council regarding how they intend to deliver alternative education provision for the pupils concerned, and if we can provide appropriate support and assistance, we will do so."
Dunfermline and West Fife SNP MP Douglas Chapman wrote to education minister John Swinney on Monday, calling for plans for a £90 million "super campus" to house Woodmill alongside neighbouring St Columba's RC High and Fife College, to be progressed.
"Dunfermline will take time to get over this tragic event but with the community spirit that has been displayed over the past few days, the aim for all of us should be to work towards a new school and college learning campus," he said.
Mr Swinney said the Scottish Government had already been in discussion with Fife Council regarding replacement accommodation for Woodmill, and added: "We will look to accelerate those discussions to hopefully provide reassurance to the school community on the future of the pupils' education."