'I still can't believe it': Woodmill High School blaze…a community still in shock
By
Blair Dingwall
August 30 2019, 10.48am
Updated: August 31 2019, 9.34am
A Dunfermline community remains in shock days after a devastating blaze wrecked the local school, leaving 1,500 pupils without a place to study.
Current and former pupils, parents and staff have been left heartbroken after the fire, which broke out at about 5pm on Sunday in the Department of Additional Support and quickly spread across the building.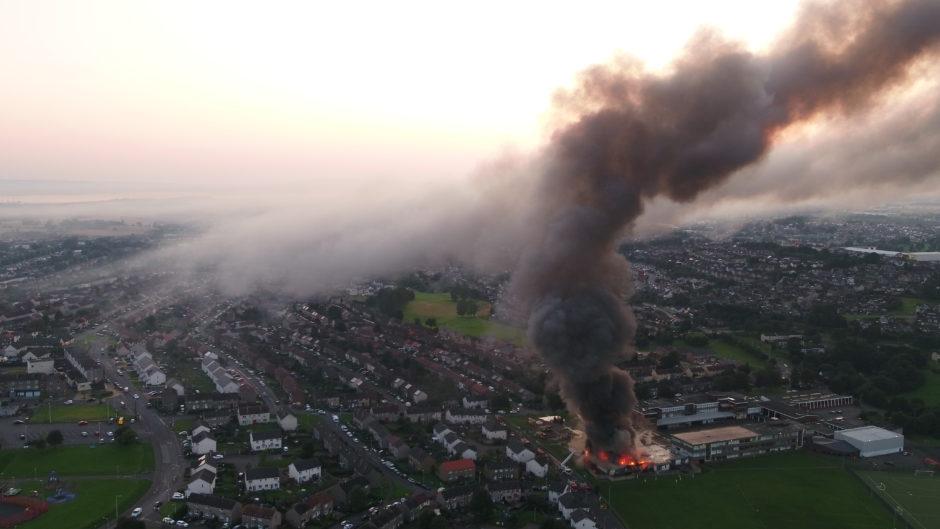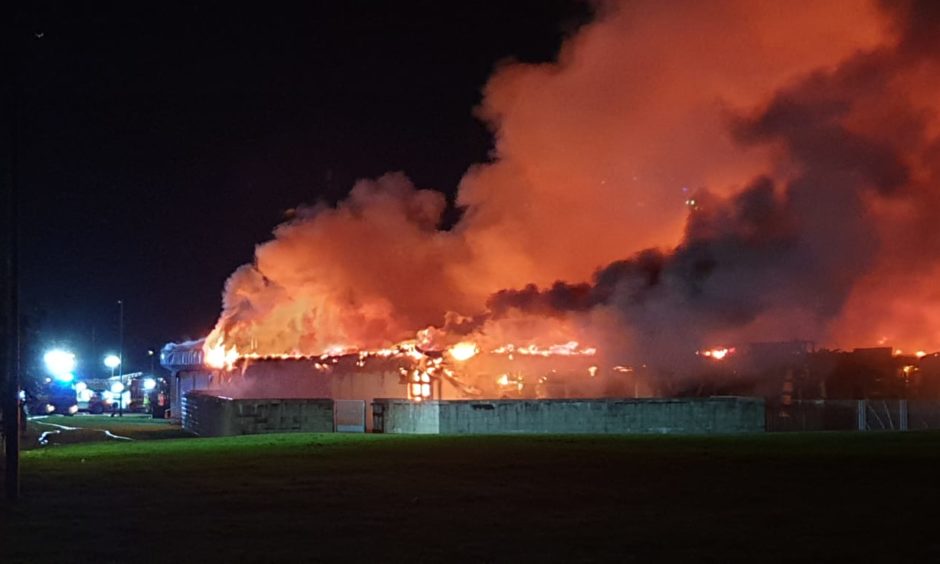 Firefighters spent 48 hours bringing the flames under control.
At its height, more than 15 fire appliances and 80 firefighters from across Scotland were involved in the emergency after the alarm was raised.
Speaking on Thursday, locals expressed their sadness at the blaze – with some calling for the fire-hit sections to be re-built at the site.
S5 Woodmill High pupil Megan Agnew, who is hoping to secure the grades to study medicine, said: "I am quite sad actually. I spent four years in that school and I was planning to do six years there. I don't know where I am going to go next."
She added that she "felt sick" when she saw the wreckage to the school on Monday, adding: "I couldn't look at it".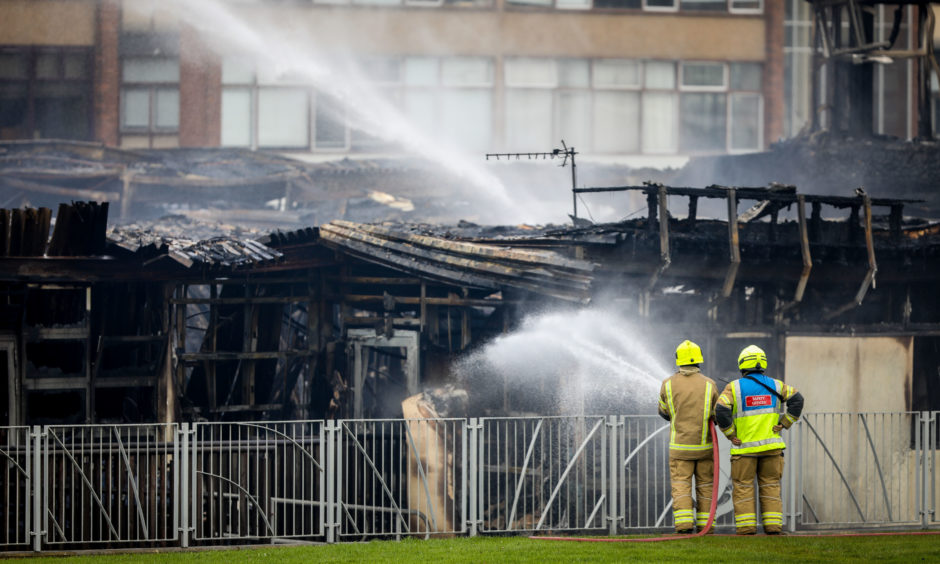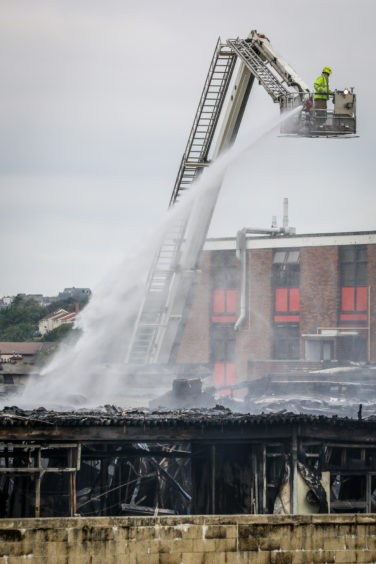 "I couldn't believe it, i still can't believe it," said Elaine Fletcher, who was a pupil at the school from 1991-95.
She added: "My daughter went to Woodmill herself . It is just devastating that the school is gone. It is like part of us.
"We're all Woodmill family. We'll always be Woodmill family, whether Woodmill is here or not."
Tricia Hunter is one of the parents behind the Woodmill Fundraising Group, which is raising money to assist pupils in any way possible.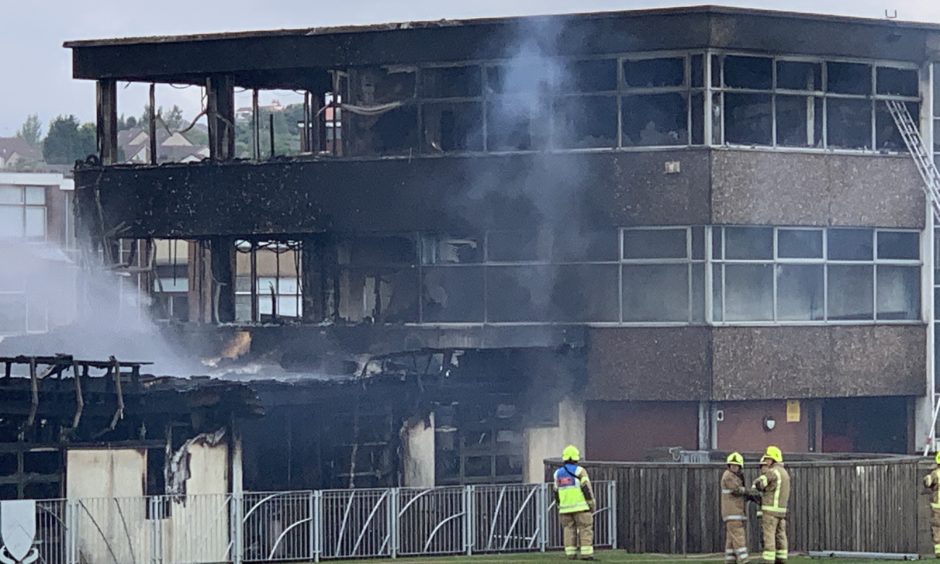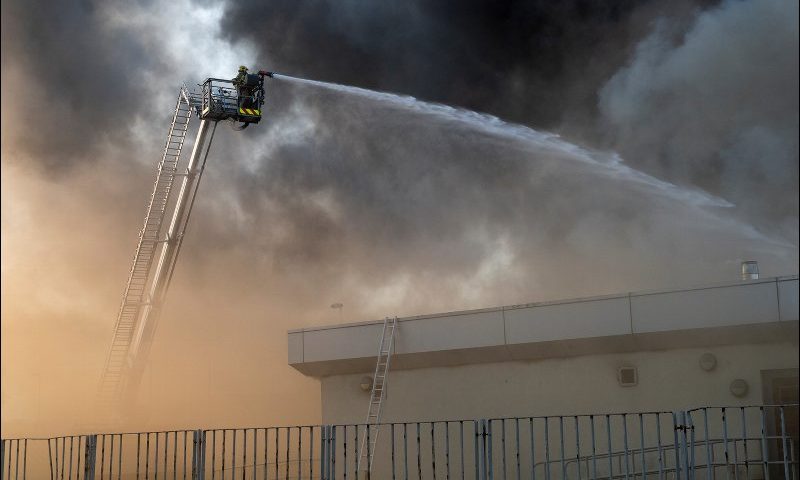 She said: "Standing down watching a school that has been there this (long), thousands of people go through the door, burn. It was devastating. It was tragic for everybody watching it."
Miss Hunter, whose daughter is an S3 pupil at the school, added: "Now a group of us mums – with the help of the Tryst Centre management committee – are organising fundraising, fun days, just to get some money back.
"Whether it is to replace pens, pencils, help towards portacabins; anything at all."
For information on how to donate to the group contact Dunfermline's Tryst Centre.
Parents and pupils were being updated on the situation on Thursday and Friday.
Youngsters in S5 and S6 will be able to pick up their courses from Monday after alternative accommodation was secured, while a possible opportunity to accommodate pupils from the department of additional support the following week has also been identified.
Accommodation and transport for the remaining 1,000 pupils was yet to be confirmed, however rector Sandy McIntosh said they will be in secondary schools and community facilities within Fife.
Safety fears as 'heartbreaking' pictures inside Woodmill High School posted on social media
It comes after The Courier reported earlier this week that one of the options being considered by the school was bussing pupils to Edinburgh and Perth so they can continue their lessons.
Demolition crews also started ripping down the fire-ravaged sections of the school building on Friday morning.
Woodmill High fire: Battle to save school as flames rage into the night
On Thursday Labour leader Jeremy Corbyn made a visit to Dunfermline to speak to members of the local community in the wake of the blaze.
A 14-year-old boy has appeared in court accused of starting the Woodmill High School blaze.