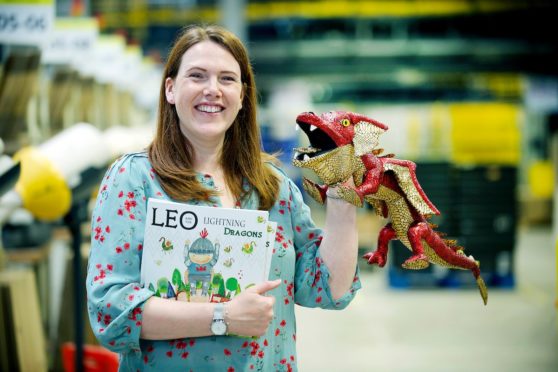 A mum from St Andrews who has written a hit children's book in honour of her son has teamed up with Amazon in Dunfermline to help ship her book to parents and young readers around the world.
Gill White wrote Leo and the Lightning Dragons for her son Leo, 4, who suffers from Ohtahara Syndrome, an extremely rare form of epilepsy.
The adventure story tells the tale of Leo, a little brave knight who is supported by the people of his kingdom during his battle against fearsome dragons.
Gill, who is a full-time carer for her son, decided to write the book as a way of helping Leo to cope with the 170-plus seizures a day he can suffer from.
Gill's book positions the seizures as dragons, and Leo and his friends try lots of different things to defeat them. Ultimately, Leo realises that the best way to conquer the dragons is to believe in himself.
The book, published in January this year by Fledgling Press, has been a huge hit with families who have children coping with epilepsy and now the local mum is making her book available to readers across the UK and Europe through a partnership with Amazon.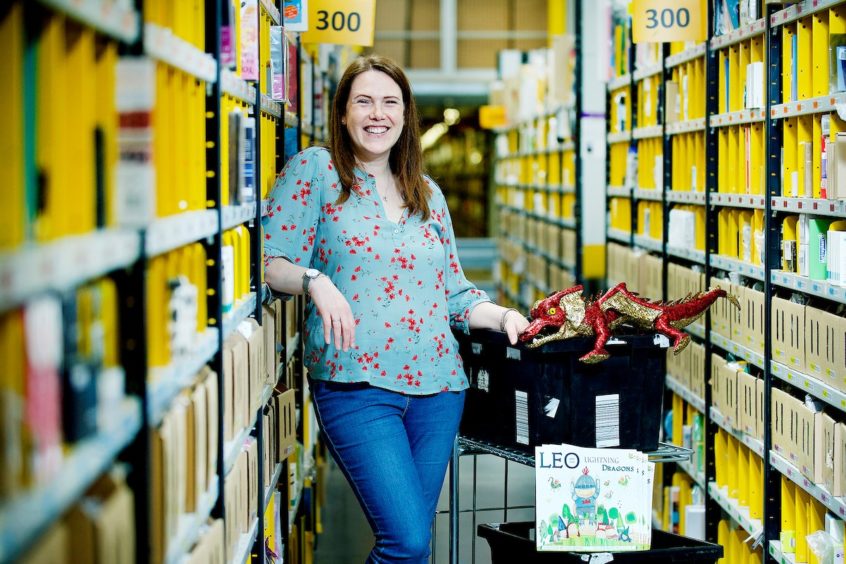 Gill recently visited the Amazon site in Dunfermline to see her book being packed and shipped, and she met some of the staff that play a key role in helping her reach readers locally and internationally.
She said: "I wrote the book for Leo before his first birthday because he fights so hard every day and I think he deserves a story with a happy ending. That's what the book gives him.
"Since we launched the book on Amazon, we've been blown away by the number of positive reviews and the interest in the story.
"One of the reviews actually brought me to tears – it was from a mum who suffers from epilepsy and she used the book to describe her seizures to her young daughter."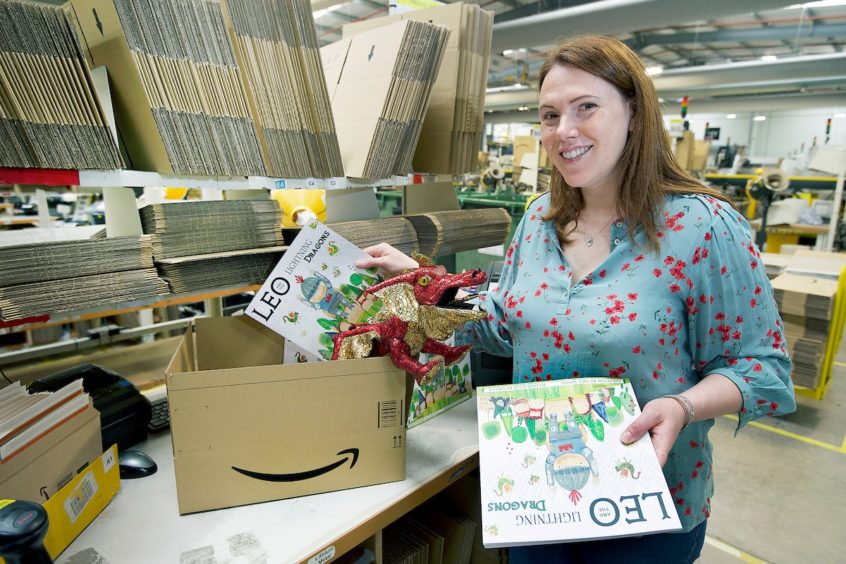 The St Andrews woman donates the royalties from sales of her book to the Children's Hospice Across Scotland (CHAS), a charity the team at Amazon in Dunfermline also support through a number of donations.
Gill chose CHAS as the recipient for her royalties because of the support the hospice has provided for her, Leo and their family.
Since 2018, Amazon in Dunfermline has donated more than £15,000 to the charity and will continue its support in the coming months.
"I'm really excited about partnering with Amazon to help sell the book to customers around the world and it's been great to have a tour of the Dunfermline fulfilment centre and meet some of the team who'll be helping us reach readers across the globe," she added.
Graham Allison, general manager at Amazon in Dunfermline, said: "We loved welcoming her to our fulfilment centre and looking forward to helping her get her book in the hands of young children and parents here in the UK and around the world."