All 1,400 young people displaced by a huge blaze that devastated their high school have been found alternative accommodation.
Just three days after firefighters left the Woodmill High site in Dunfermline, it has been announced pupils will move to various buildings across west Fife during the course of next week.
While the school will be split, year groups will be kept together and Woodmill will keep its own identity.
Woodmill staff will move with the pupils.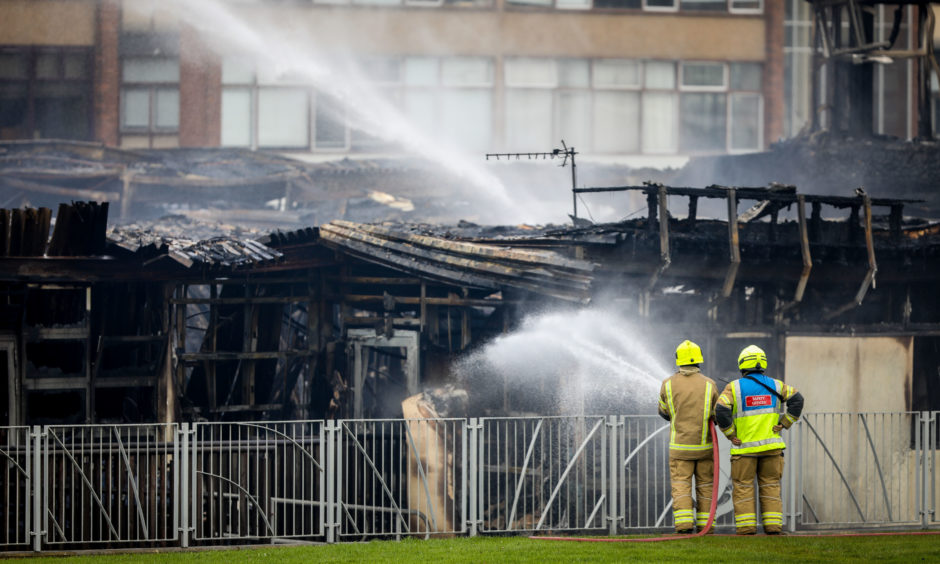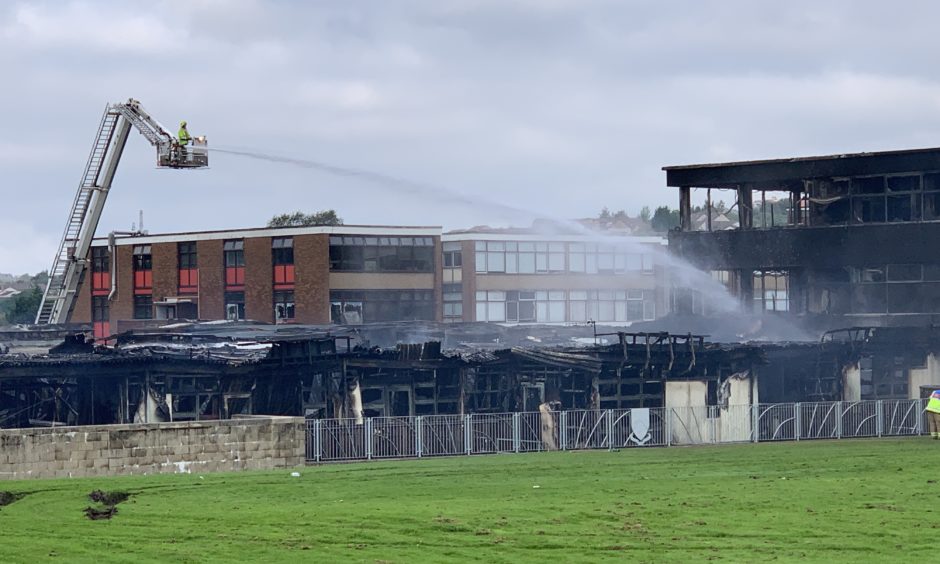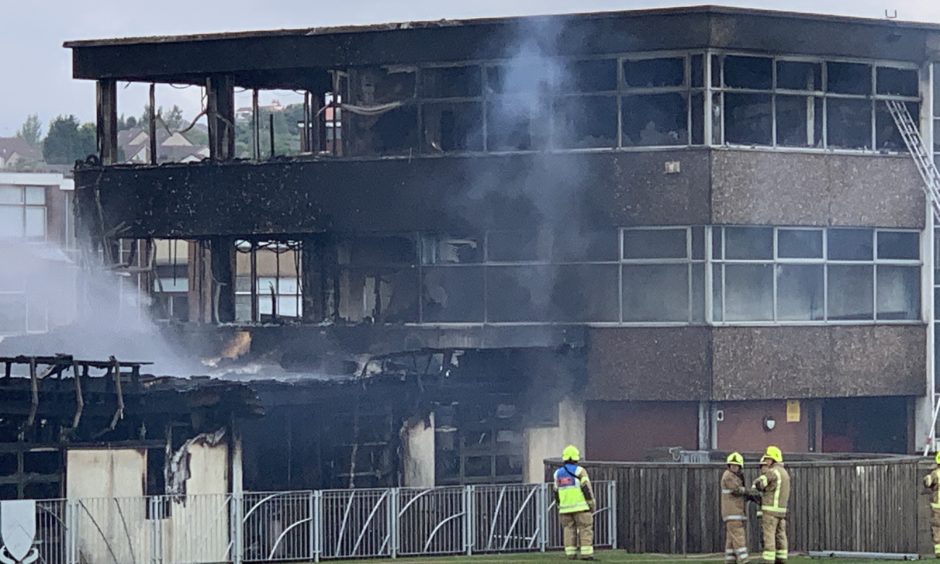 The move will begin from Monday, when S5 pupils will be welcomed to Fife College's Halbeath campus in Dunfermline, and S6 will go to the town's  St Columba's RC High.
This will be followed by S1 moving to the Vine Conference Centre and S2 joining Queen Anne High School, both of which are in Dunfermline.
S3 will go to Beath High and S4 to Inverkeithing High.
Pupils from Woodmill's Department of Additional Support have been found places at Blairhall Primary, where they will start on September 9.
Three classes from Blairhall will, in turn, have to move to Tulliallan Primary to make room.
The new arrangements will be in place till Christmas, when it is hoped a longer-term solution will be announced.
Fife Council education convener, SNP councillor Fay Sinclair, said: "Two days ago there were still firefighters on the site.
"Now we have a plan in place for all 1,400 pupils."
See Saturday's Courier for more on this story.