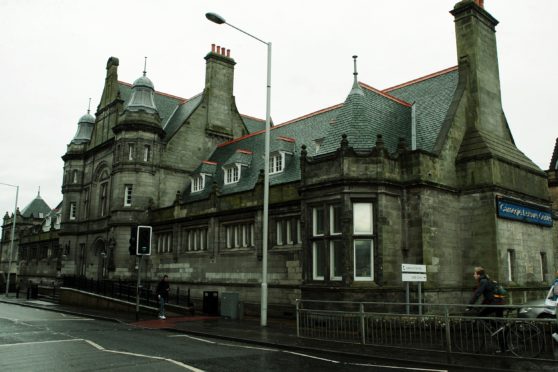 An early morning chemical scare sparked the evacuation of a popular Dunfermline leisure centre on Tuesday morning.
Emergency services launched a full "hazmat" response following reports of a strong chemical smell and the presence of a potentially hazardous substance at Carnegie Leisure Centre in Pilmuir Street at around 6am.
Three specialist units were summoned by the Scottish Fire and Rescue Service to attend, from Lochgelly, Dunfermline and the base at Crewe Toll in Edinburgh.
As a precautionary measure, the road and surrounding area was cordoned off to prevent access by members of the public and traffic.
All staff and customers who were in the building at the time also had to be safely escorted out of the premises while the leisure centre was effectively put on lockdown.
Local woman Jennifer Fulton was one of those caught up in the episode.
"I turned up this morning to use the gym but came home after seeing the road was closed," she said.
"It looked really serious."
Further investigations revealed the odour was related to a leak of what was described as a "low-hazardous chemical" from a solar panel heating system on the roof of the building.
It posed no risk to the public and Fife Sports and Leisure Trust, which operates the facility, decided to reopen the centre at 1pm. No-one was injured.
James Dunbar, area leisure manager for Fife Sports and Leisure Trust, said: "The staff acted quickly to evacuate the centre and fortunately there were only 20 customers at the site who were escorted out of the building soon after they had just arrived.
"We apologise for any inconvenience to our customers and appreciate their continued support."
Swimming lessons and other activities which had been scheduled for the morning were cancelled, although the centre was fully operational by the afternoon.
A Police Scotland spokesman said officers had been called at around 6.05am and were involved in supporting the work of fire crews in attendance.