A replacement for the fire-ravaged Woodmill High School will be built as soon as possible, the Scottish Government has announced.
Education minister John Swinney confirmed on Tuesday money for a new build in Dunfermline will be provided in the first phase of a £1 billion school estates investment programme.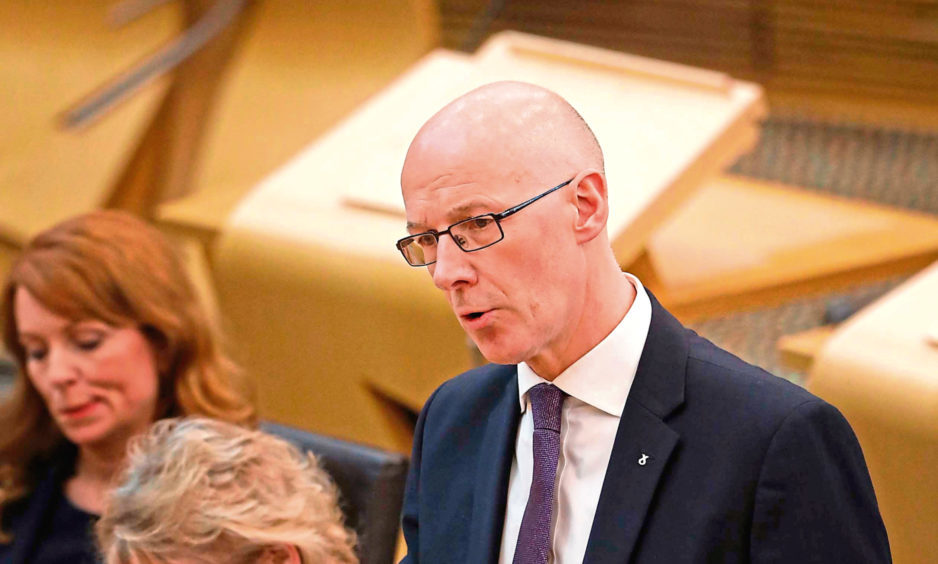 It is unclear at this stage where the new school will be built but Mr Swinney said he was keen to take forward plans for a joint learning campus to house Woodmill, St Columba's RC High and Fife College.
The funding will not kick-in until Scotland's current school building plan ends in 2021 however, and it has been acknowledged it could be three or four years until the campus is ready.
The announcement has been welcomed by Fife Council.
In the meantime, Woodmill pupils will continue to be housed in various schools across west Fife, as well as at Fife College and the Vine Conference Centre in Dunfermline, until Christmas when a medium-term plan will be announced.
Mr Swinney said the Scottish Government would support Fife Council's education service in its quest to come up with a solution.
"I'm pleased to confirm the Scottish Government, in partnership with Fife Council, is committed to funding the full replacement of Woodmill High School.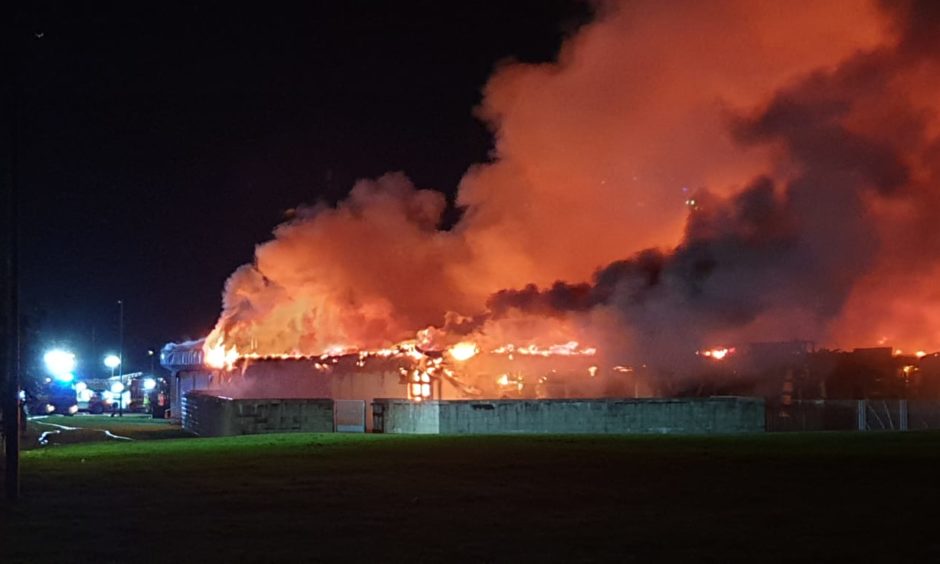 "The government has been engaged in discussions with Fife College and Fife Council regarding the creation of a new campus to draw together Woodmill, St Columba's and Fife College.
"These discussions were very active even before the fire.
"I would be keen to actively take forward these proposals because they will be significantly beneficial to the community.
"Circumstances have changed as a consequence of the fire that none of us anticipated we would be wrestling with."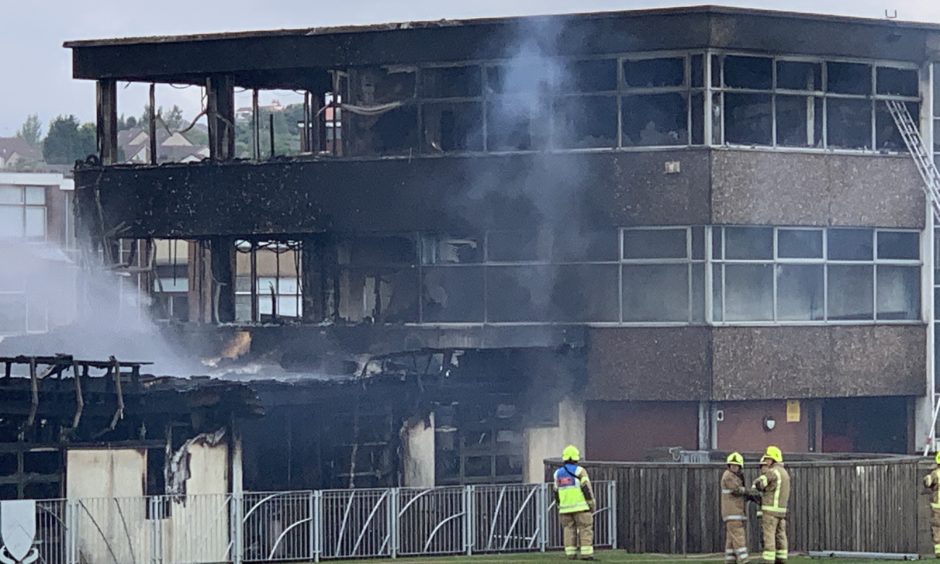 Mr Swinney, who will visit the Woodmill site on Wednesday, said it was unlikely much of the existing school building would be useable.
"There is already site clearance work under way at a very fast pace," he said.
Fife's education convener, SNP councillor Fay Sinclair, said the council welcomed the government's support in the wake of the devastating fire on August 25, that left no part of the Woodmill building untouched.
"A lot of work has already been undertaken with the Scottish Government and Fife College," she said.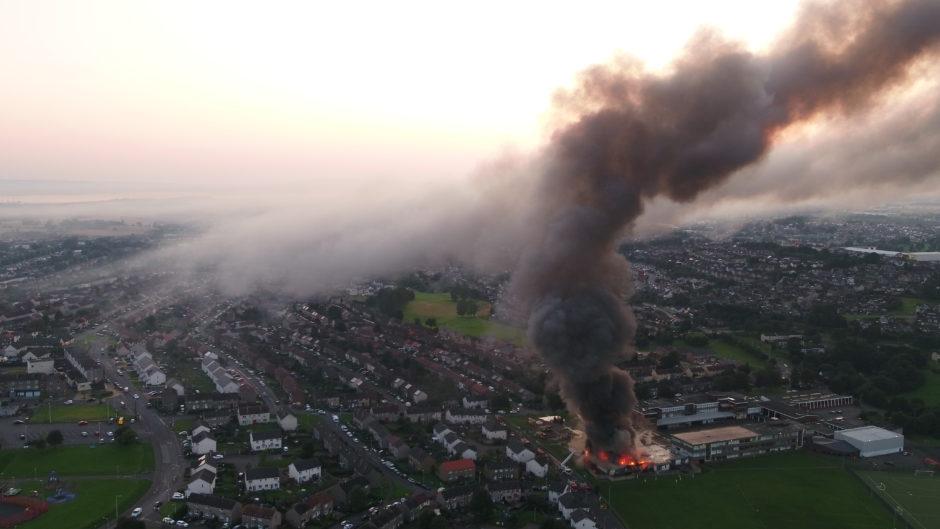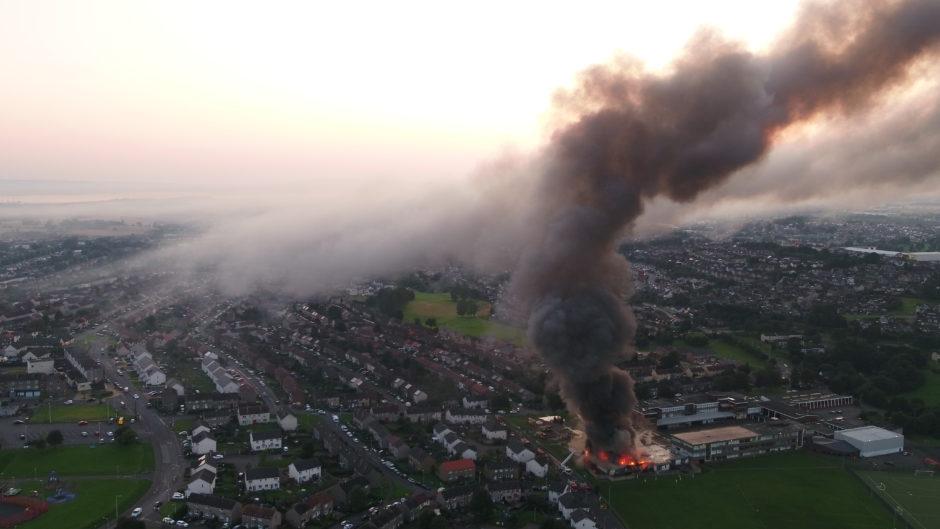 "This announcement will allow us to progress with the development of medium and longer term plans for the future of education and learning in west Fife, that we hope will benefit all our learners.
"I look forward to seeing the detail of the Scottish Government's proposed investment."
A 14-year-old boy has appeared in court charged with wilful fireraising to the danger of life in connection with the blaze at Woodmill.