A war of words has broken out over a Scottish Government pledge of £90 million towards a shared campus in Dunfermline that would replace the fire-ravaged Woodmill High School.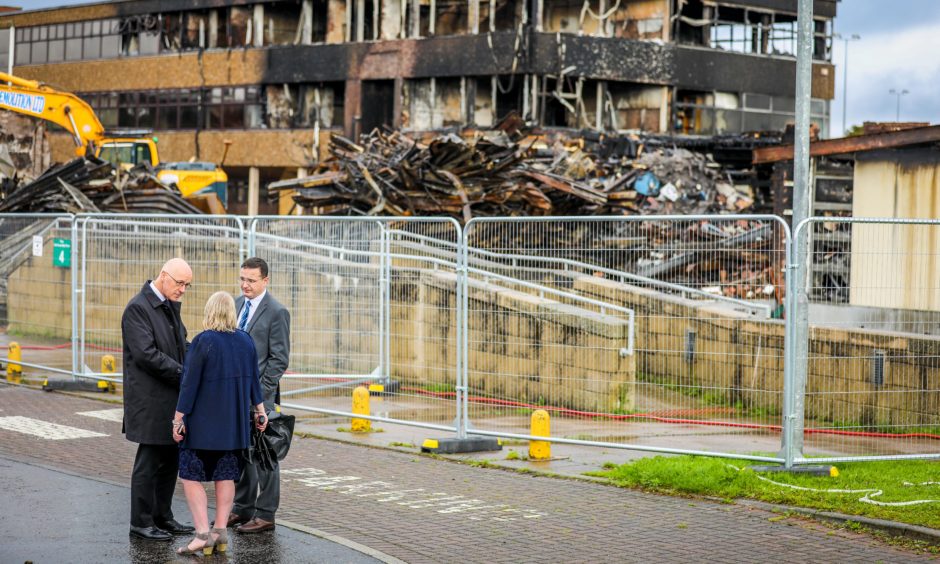 Fife Council Labour co-leader David Ross claimed the authority is being offered nothing to fund the rebuilding of Woodmill, along with a new St Columba's High, on a joint campus with Fife College.
He has branded last week's announcement by Education Secretary John Swinney "a slap in the face", saying the offer's fine print suggested the council would have to find the money to build the schools itself.
Scottish Government pledges £90 million for campus to replace fire ravaged Fife school
Mr Ross said while the Scottish Government was paying for a new college building, it was only contributing towards the running costs of the two schools over 25 years.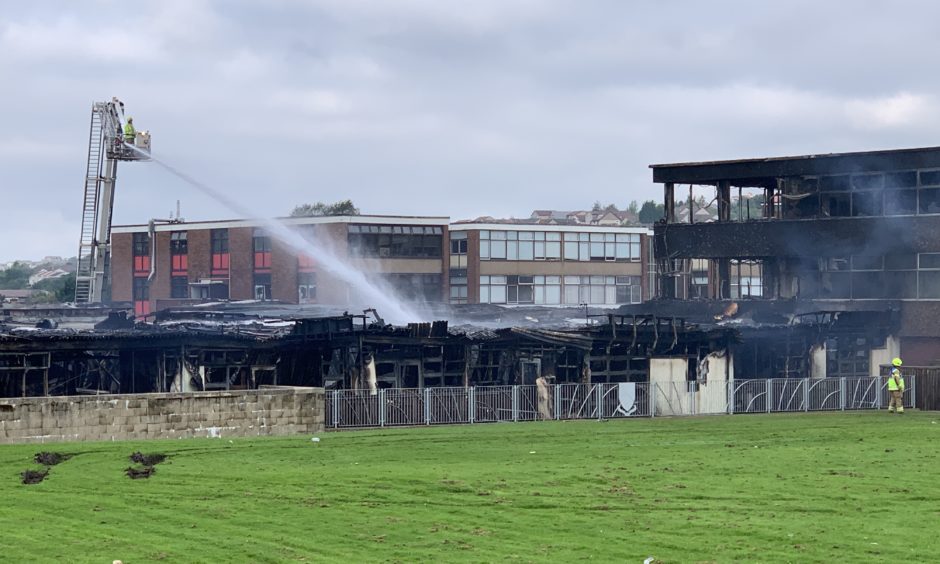 The Scottish Government has dismissed his claims as untrue and insists it has agreed to cover half the overall cost of the new Woodmill and St Columba's High schools.
Mr Swinney said last week the joint campus is expected to cost between £150m and £180m and the £90m announced by the government would be spent on the college portion of the complex.
The schools element of the project would be funded as part of a £1 billion learning estate investment programme through a new funding model in which councils can borrow or use their own money to pay the upfront costs of constructing a new school.
Mr Ross said: "Now we've looked at the fine print the Scottish Government is offering us nothing to fund the rebuilding of Woodmill, St Columba's or Inverkeithing High School, the other secondary school that needs to be replaced in the area.
"The council will have to find all the money for the capital rebuilding costs of these schools itself.
"All the Scottish Government is offering is a contribution to the running costs of Woodmill and St Columba's as part of a joint campus, to be paid over 25 years.
"There seems to be nothing to stop the Scottish Government from cutting the council's revenue grant to pay for this contribution.
"It's a real slap in the face for all those parents, pupils an school staff who thought the Scottish Government were offering much more support than this."
However, a Scottish Government spokesperson responded: "This is untrue.
"The Scottish Government has agreed to cover half the overall cost for the Woodmill and St Columba's high schools. This is in addition to up to £90m in capital to fund the new college."
The spokesperson said the money was also in addition to the funding for maintenance of the schools, adding: "Any future funding, including for Inverkeithing High, will require further discussion."