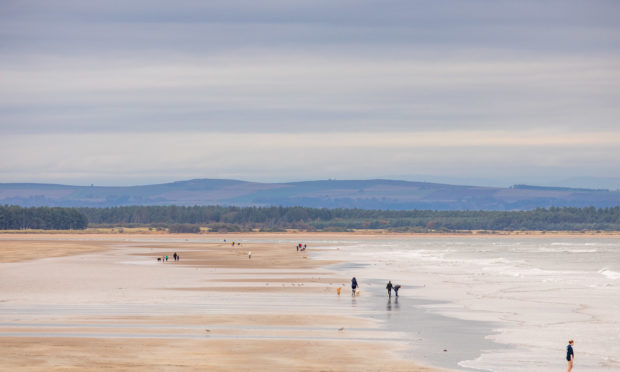 Hundreds of people are expected to form a line on a St Andrews beach as part of a global movement against climate change.
The silent demonstration on Friday September 20 on West Sands will be the town's contribution to the Global Climate Strike demanding an end to the age of fossil fuels.
People will look out towards the sea to help highlight the need for urgent action to combat climate change.
A Line in the Sand will follow a solidarity march from St Salvator's Quad to the beach, where there will also be beach art and messages drawn in the sand.
Participants will stand silent for five minutes on the beach to reflect on the impact of climate change, as a lone piper plays quietly.
Organisers Climate Action St Andrews say everyone from nursery children to pensioners, students and townspeople will get involved in the family-friendly event.
Spokeswoman Léa Weimann said: "The 20th of September is going to be one of the biggest if not the biggest to date global climate march.
"It is a call for everyone to join the strike following the last year of school strikes around the world.
"That is why this day is also going to be essential in St Andrews.
"St Andrews citizens, students, lecturers, school children and parents will gather to draw a line of humans looking out towards the ocean in the sand for climate change.
"This symbolic action aims to highlight the critical turning point in history that we as a civilisation and society stand before."
The march will leave St Salvator's Quad at 11am.
Beach art will be created from 11.45am, followed by speeches from politicians including North East Fife MP Stephen Gethins.
Those who want to join the line should arrive at the beach for noon so the line can be formed from 12.20pm.