'It's a miracle no one has been killed': Driver escapes after tractor plunges into house in Fife village
By
Neil Henderson
September 24 2019, 12.22pm
Updated: September 24 2019, 12.34pm
The driver of a tractor had a miraculous escape after his vehicle crashed into railings before plunging into the basement of a house in a Fife village.
The driver managed to scramble through a window of the vehicle after the tractor and trailer jack-knifed in a wet road before ploughing into two houses on the A915 Largo Road in Lundin Links.
A spokeswoman for Police Scotland said officers and paramedics rushed to the scene after being alerted at 9.15am.
Luckily only the driver was injured, suffering minor head injuries.
The A915 and Mill Wynd were closed for more than eight hours with diversions set up to allow a specialist recovery team to haul the tractor out of the basement recess.
However, the recovery was hampered when it was discovered the tractor had come to rest on gas pipes to the adjoining houses.
Gas engineers struggled for for more than four hours before successfully cutting through the pavement to isolate the gas supply.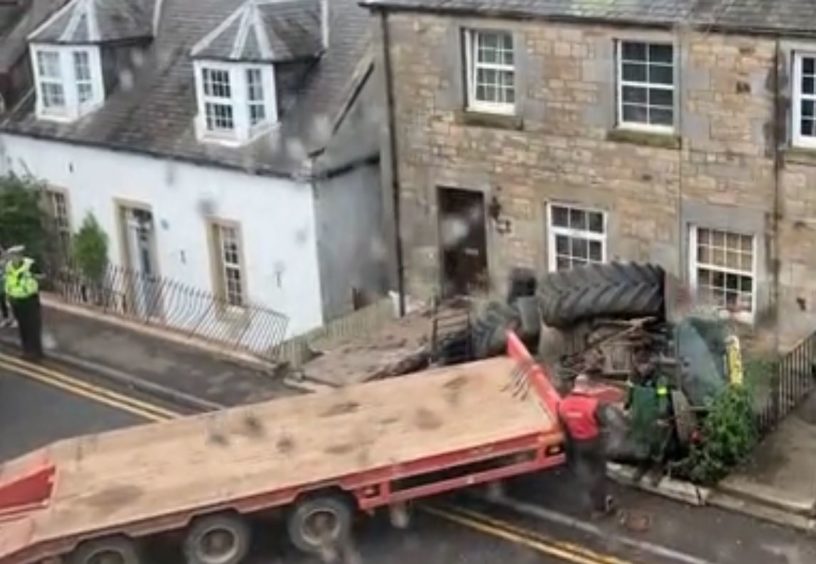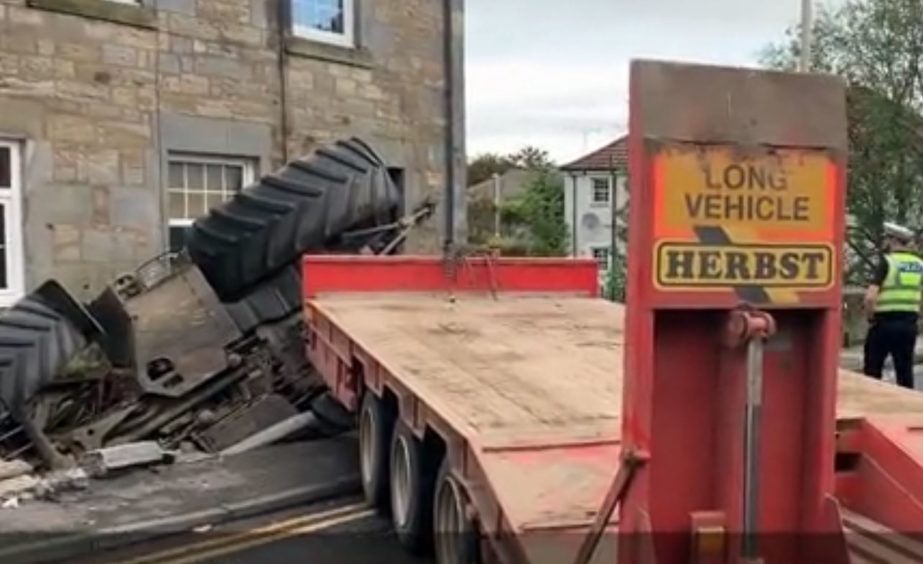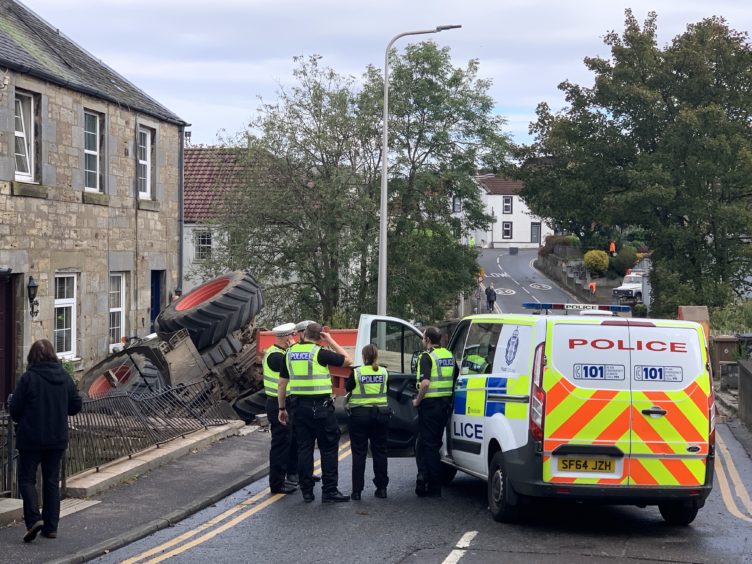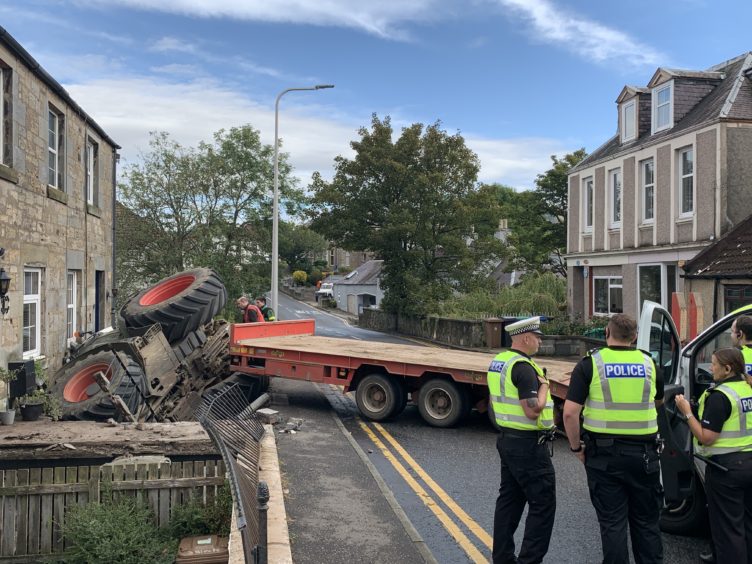 Mark Aird was at work when he found out that his house had been hit.
He said: "I saw the crash on social media and then realised that was my own house. I couldn't believe it.
"It's a miracle no one has been killed.
"My wife and son had left through that front door less than five minutes before. It's frightening to think what could have happened."
Mr Aird said the crash was the latest in a string of incidents involving his home in the 22 years he had lived there.
"It's the third vehicle to crash into our house over the years.
"We are on a terrible bend, drivers tend to travel too fast on this stretch and if it's wet and greasy it's hard to stop."
Next door neighbour Anna Gannon was in bed when she heard the vehicle crash into to her home.
"I just heard this almighty bang so I jumped out of bed to have a look," she said.
"At first I could only see the trailer blocking the road but when I opened my front door there was the tractor sticking out of the basement.
"It took a while just to take stock of what had actually just happened.
"It's so lucky that no one was on the pavement at the time as they would have been killed instantly."
Recovery experts cut the tractor free from railings before pulling it back onto the road at around 5.30pm with A915 reopened shortly after.
VIDEO UPDATE: Footage highlights size of task to clear tractor embedded in Fife home