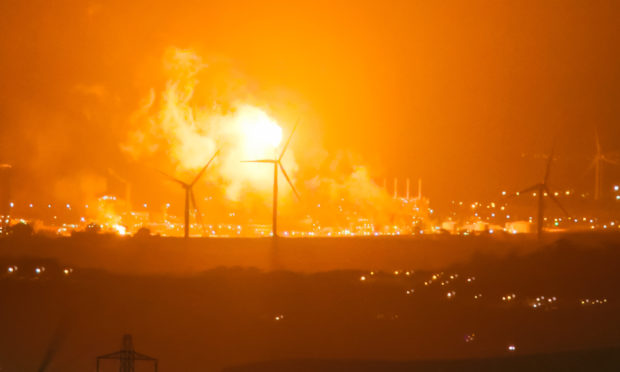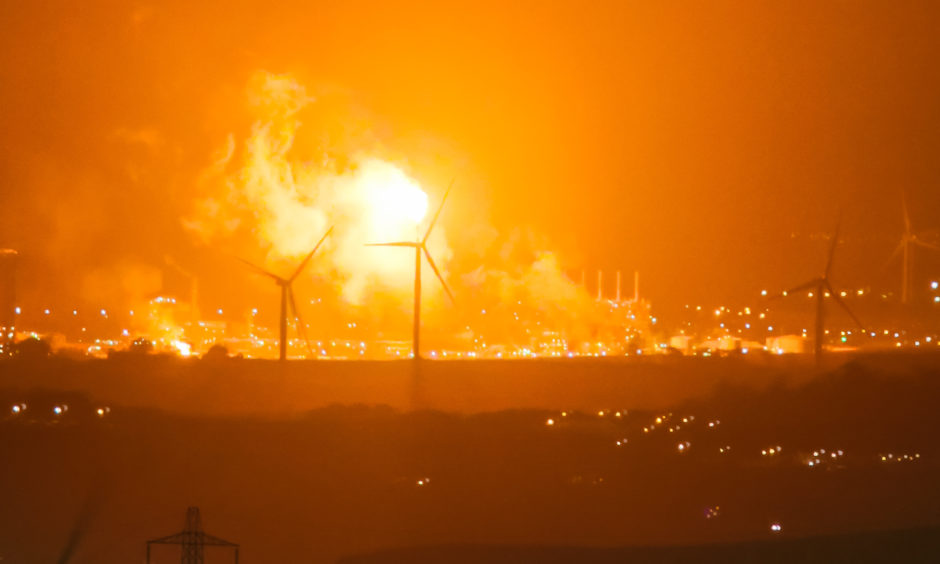 Leaders of Fife Council  have been quizzed over warnings of an explosion risk at the Mossmorran petrochemical plant earlier this year.
Conservative councillor Linda Holt asked co-leaders David Ross and David Alexander whether they had been aware that the Health and Safety Executive (HSE) had issued ExxonMobil with 10 improvement notices and two immediate prohibition notices over the last four months.
They confirmed they were aware of the notices but accused the opposition councillor of "overstating" the issue.
Ms Holt also questioned whether the risk to schoolchildren taken on trips to the plant's pond had been assessed and parents informed, and was assured they are not at risk.
The notices related to operations at the company's Fife Ethylene Plant, which is currently closed for repairs after a number of emergency flaring incidents.
In May, the HSE said ExxonMobil had failed to take all measures necessary to prevent a major accident by continuing to operate with a known gas leak.
Two months later, another notice said the company had failed to take measures to reduce the risk from a firebox explosion from seven furnaces.
More than 1,400 people have complained about the nuisance from noise, vibrations and emissions belching from the complex this year.
ExxonMobil has since announced a £140 million investment at the Cowdenbeath plant to address the emergency flaring, saying it was committed to the highest operational and regulatory standards.
Speaking at a full Fife Council meeting, Ms Holt said: "Were the co-leaders aware that ExxonMobil has been served with a total of 10 improvement notices and two immediate prohibition notices by the Health and Safety Executive in the last four months?
"Did they make sure that schools taking children up to the pond were made aware so that they could adjust their risk assessments and let parents know so that they can make an informed decision in allowing their children to visit the site?"
Labour leader David Ross confirmed council officers had known about some of the orders and accused Ms Holt of spin.
"While we do take these things seriously, there is also an issue of overstating some of these cases," he added.
"We've looked into children visiting the site and we are assured the correct risk assessments and health and safety checks were done and that it was safe.
"It has happened for 20 years without any mishaps."
SNP leader David Alexander criticised the frequent use of the word "apocalyptic" to describe some of the issues at the site.
"I would suggest that the authorities are doing their jobs and it would help if people didn't go over the top with their language," he said.
ExxonMobil last week announced a major upgrade at the plant to secure "long-term, reliable operations".
Plant manager Jacob McAllister said: "Our reliability has not been what it needs to be but we are committed to improving."