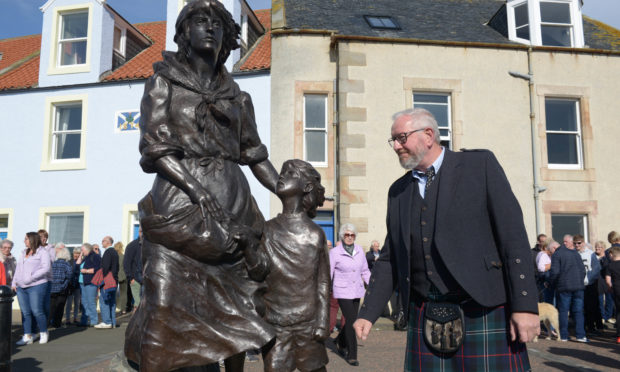 A memorial to the hundreds of Fife fishermen lost at sea has been unveiled in the East Neuk.
The £75,000 sculpture depicting a woman and child looking out to sea was created by Edinburgh artist Alan Herriot after a fundraising drive by the Pittenweem Fishermen's Memorial Association.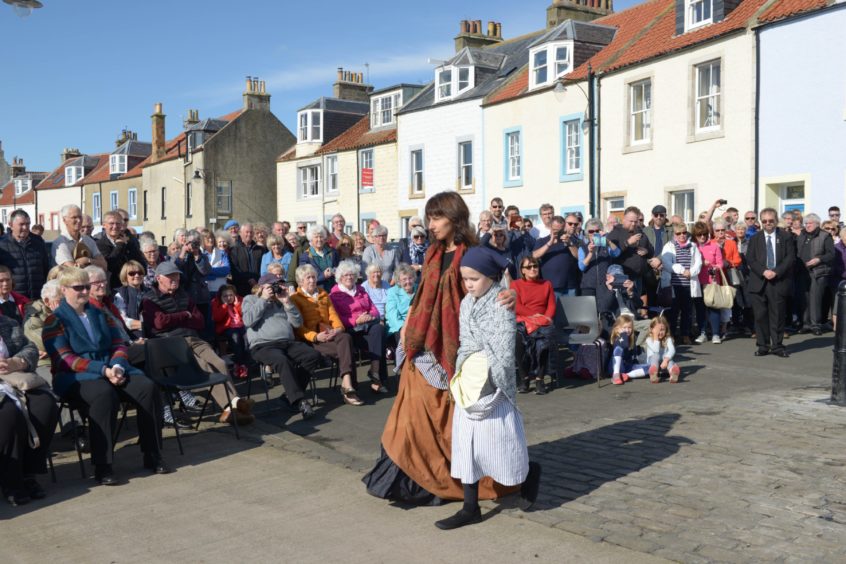 It bears the inscription: "The memorial is dedicated to the men and women who make their living from the sea and to those who have lost their lives in doing so."
The life-size bronze statue was unveiled during a poignant ceremony on Saturday by local man Ian Bowan, whose own son was lost at sea 16 years ago and whose neighbours have also lost loved ones.
It was followed by a young piper who played a locally-written lament in tribute to those who died.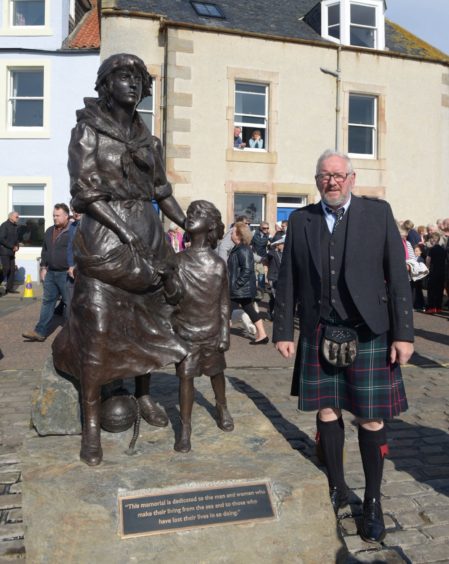 It is thought around 400 lives have been lost in a 28-mile stretch of the Firth of Forth off the East Neuk since the early 1800s.
Many of them were never recovered.
Retired skipper Ronnie Hughes, chairman of the Fishermen's Memorial Association, said the memorial in Mid Shore, Pittenweem, had the support of the community.
"This is a key moment in recognising Pittenmween's fishing history and the contributions and sacrifices men, women and families have made to the industry," he said.
"Communities across the country have similar memorials and it is only right that the East Neuk fishing towns should have the same.
"The local community has supported this project from the beginning. It wouldn't be here without them.
"We hope it brings some peace and moments of reflection for those who have suffered at the hands of the sea.
"I know I will visit the site often and reminisce about my time at sea for many years to come."
Pittenweem Conservative councillor Linda Holt said the ceremony was well attended by local people.
"It is a very fitting memorial for those that have experienced the loss of a loved one at sea," she said.
The design for Mr Herriot's sculpture was based on the work of renowned local painter John McGhie and was chosen following a competition.
He has previously created work for the National Trust for Scotland and Historic Scotland.