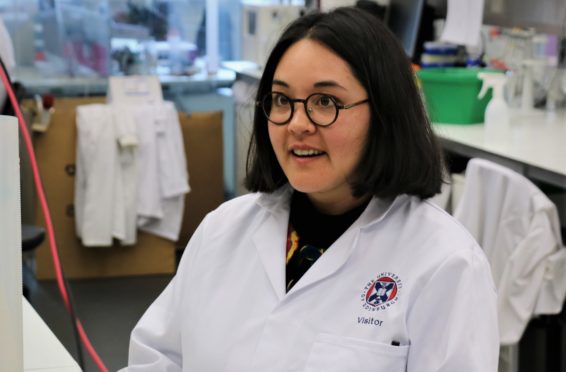 A Fife artist has spent months in a university science lab observing throat cancer researchers for a new project.
Emily Fong has been working alongside experts at Edinburgh University's Centre for Regenerative Medicine to explore the "afterlife" of organs.
Emily, 33, who is originally from Australia but now lives in Kinghorn, has joined forces with Dr Elaine Emmerson, whose team is working alongside national charity the Throat Cancer Foundation to develop technology that can be implanted into injured organs and allow survivors to salivate again.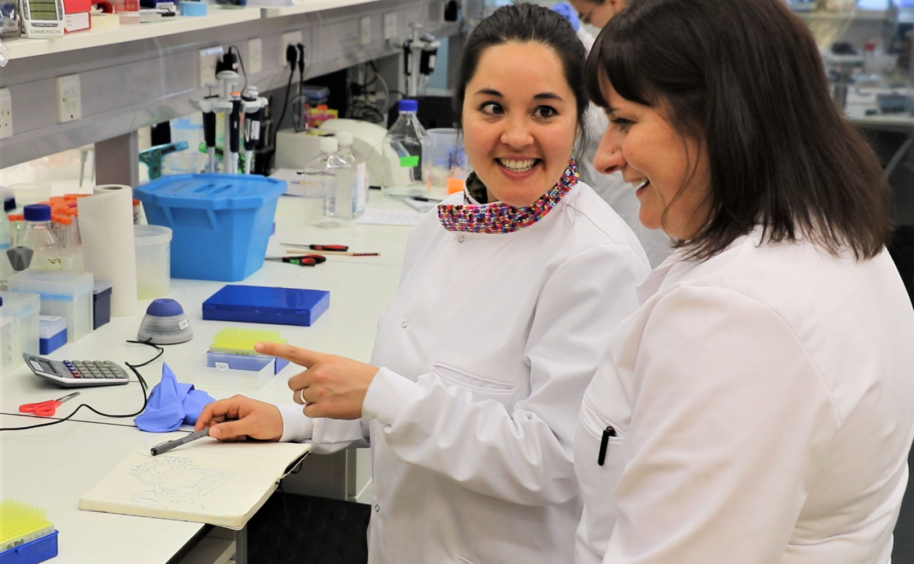 Emily, who was selected for a residency at the Museum of Loss and Renewal (TMoLaR) in Collemacchia, Italy, in June 2018, said: "I go into the lab a couple of days every week and I've had free rein to look under the microscope.
"It's all very transparent and respectful, an open process of witnessing via drawing and conversation.
"For me, I see the body as a landscape. Looking at this cellular level it is really quite abstract and beautiful.
"Elaine's work is so beautiful anyway, so what I am doing is creating access for new audiences through a tangible method of drawing."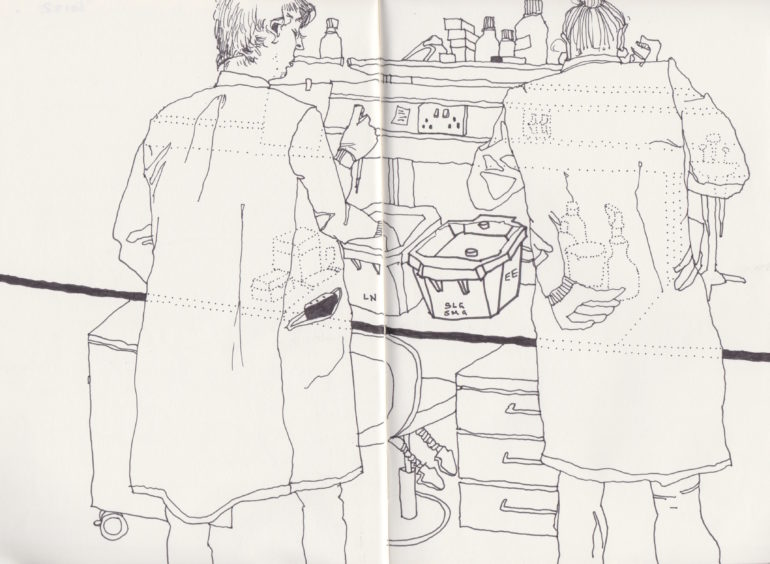 Emily said the project was aiming to create a space for people to talk about issues, ranging from life and death and emotions to the life cycles of living things, growth, mortality and change.
By making the salivary gland the protagonist and naming it Osiris after the Egyptian god of the afterlife, she said she wanted to explore its experience in sickness and in health and what it might mean for it to return to the body in the future.
"I like balancing the mundane nature of saliva with the sacredness of the gland, an underappreciated part of everyday human life," she said.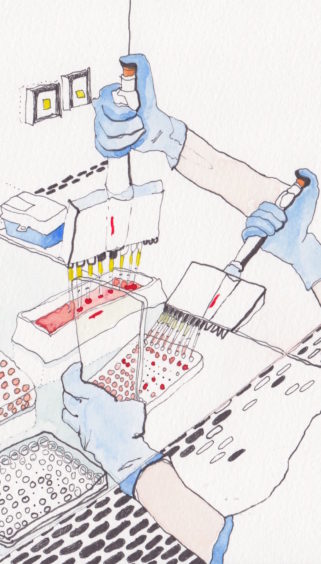 It's oped an exhibition will follow next year. The whole process can be followed on the G-lands blog at www.emilyfongstudio.com/g-lands.
Dr Emmerson said: "I was captivated by Emily's work from the first moment she showed me her sketches and she has quickly become an integral member of our lab group.
"Having Emily work alongside us in the lab has been superb for improving our lay communication skills and incredibly rewarding, as we see her ideas to convey our research flourish.
"I'm thrilled to see how the project is growing and developing and I'm so looking forward to head and neck cancer patients regaining a voice through this collaboration."