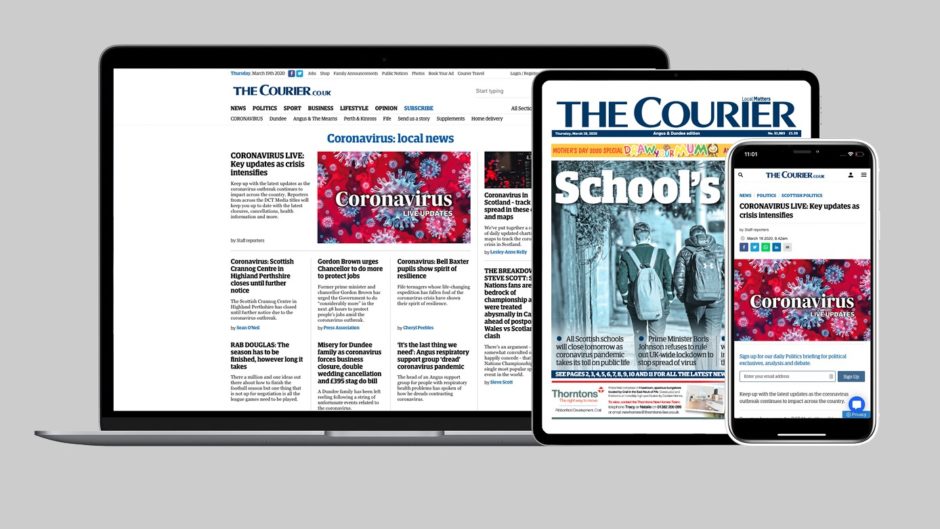 We are living through a challenging and unsettling time for everyone.
As distressing as the news about the coronavirus outbreak may be, I assure you that The Courier's journalism will always focus on giving you the information you need to make decisions about the health and wellbeing of you and your family.
As readers rightly expect, we will work hard to ensure our coverage is accurate, timely and appropriate.
This is particularly important in the social media age, when many people find it increasingly hard to distinguish between real and fake news. Social media platforms like Facebook and Twitter are deluged with conspiracy theories and false information that cause unnecessary confusion and panic.
In contrast, The Courier pledges to ensure that all breaking and urgent coronavirus-related advice is fact checked and available on our website in the first instance.
We will work with, and ask the tricky questions of, the NHS, regional healthcare authorities, local and national government and other agencies to bring you the most up-to-date information about the situation as it develops.

We also plan to work closely with our local business community to ensure that local firms put under immense strain by coronavirus have the best chance to endure.
But in what are obviously very uncertain, worrying and fast-changing circumstances, The Courier offers something more than just trusted information. We are also a symbol of continuity.
This newspaper has been a central part of the Tayside and Fife community for more than 200 years and we pledge to play a key role in helping life return to normal when this crisis is over.
The Courier will continue to be published six days a week and we will continue to offer home news delivery to our subscribers.
We realise these are extraordinary times and we need to take extraordinary measures to ensure The Courier's important journalism reaches as many people as possible. That is why we have decided to make our web and E-paper subscription pack free to everyone for a period of three months.
This will give readers unlimited access to our website, app and a digital copy of the paper on their home computer, phone or tablet completely free of charge.
We are also working hard to ensure that everyone who wants a physical copy of the paper can still do so. For more on that you can contact our Home News Delivery team on 01382 575427 or email newspapersales@dctmedia.co.uk.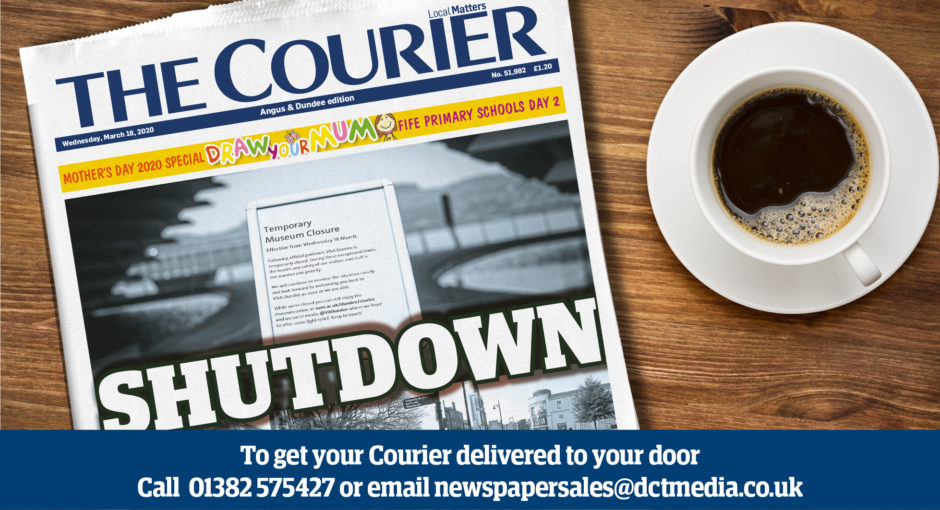 It costs significant amounts of money to produce the quality journalism The Courier specialises in.
At a time of increasing social media disinformation we also believe that our journalism has never been more valuable.
But we recognise the severity of the situation facing the nation and are determined to contribute to the fight against coronavirus during this unprecedented period.
We hope that in three months' time this crisis will have passed and our readers will be happy to return to paying for our journalism in the normal way.
In the meantime, our talented teams of journalists and production staff will strive every day to provide you with a newspaper in which you can trust and depend.
We will also provide information and support to help relieve the loneliness and isolation some may feel at this time.
With the schools likely to be closed for an extended period we will also pitch in with ideas and suggestions for entertaining children and keeping them safe.
The Courier has been here for our readers through two world wars, the great depression and the financial crash.
We'll be here through the coronavirus crisis, too.
Stay safe,
David Clegg, Editor, The Courier
---
To find out more and sign up for three months of free access, visit www.thecourier.co.uk/subscribe/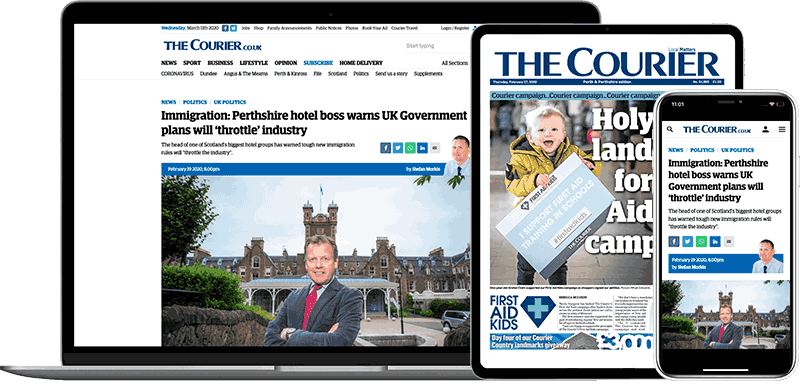 Our free web and ePaper offer to help you stay informed in these challenging times
3 months free access to our web and ePaper pack including Premium articles.
Subscribe