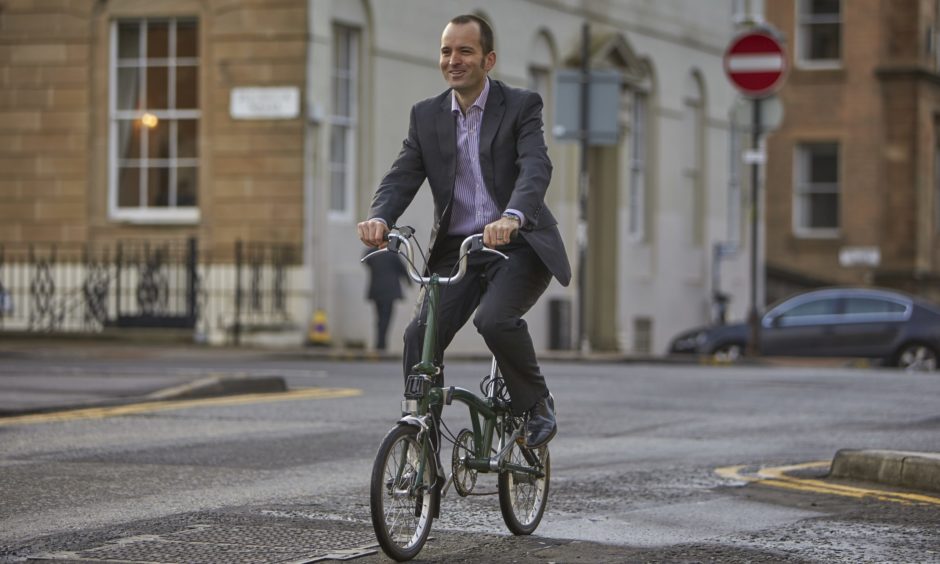 For the latest in our ongoing series looking into how to reshape our transport network post-Covid-19, Cycling Scotland chief executive Keith Irving shares some insights into why people don't cycle – and why pushing electric cars isn't the solution.
Keith Irving has never seen bigger surges in the data coming from his nationwide network of cycling counters.
Across the whole of Scotland cycling is up 77% year-on-year, the devices suggest, with some individual counters recording rises of as much as 375%. And he isn't particularly surprised.
"It's evident people are taking to their bikes because the roads are quiet and the air is clean, and the benefits are clearer than ever," he says.
A survey published by Cycling Scotland at the start of June found that four percent of Scots have started cycling since lockdown began. Keeping those people in the saddle as lockdown eases, he says, is key to cleaner air and clearer roads.
"We really can't afford to go back to the way things were, because even after we solve the Covid-19 crisis climate change is an even bigger threat to people and communities around the world," he says.
"We have to find ways of reducing carbon emissions and making changes to our transport system so more short journeys can be cycled is critical.
"The evidence from other countries around Europe and around the world is clear: that infrastructure is the top priority to get more people cycling and our survey backs that up."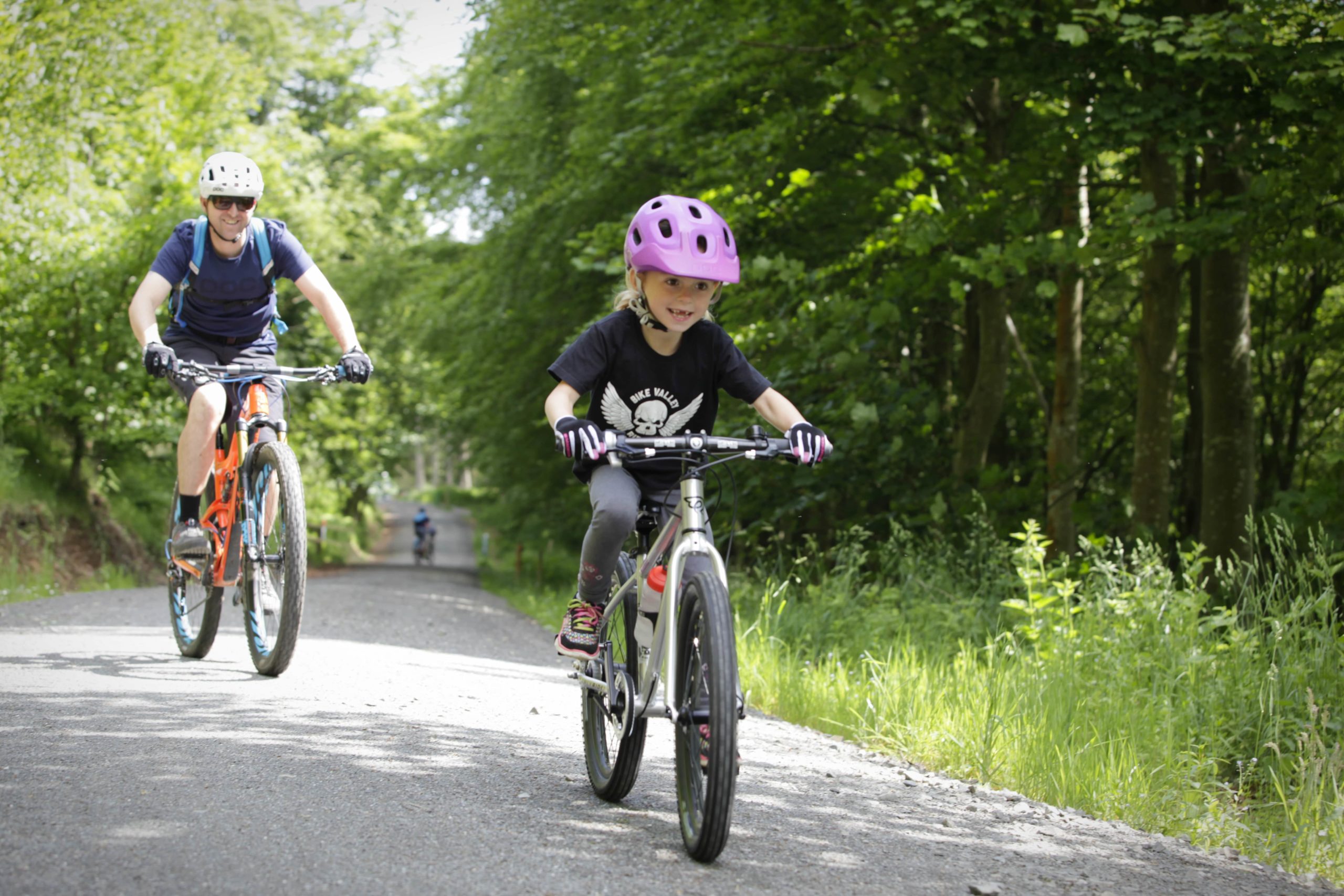 However, Irving believes cities like Dundee are dealing with a "backlog" of issues created as a result of decades of car-centric urban design at the expense of all other modes of transport. From parking spaces for cars favoured over cycle storage shacks which can hold a dozen bikes in the same space to sprawling carriageways given over to lane upon lane of commuter traffic, the signs are everywhere that the car is king.
The number one barrier to more people cycling is fear of that traffic, according to the Cycling Scotland survey. One in four people say they would cycle more if there were segregated lanes – but among those who only began cycling during lockdown, that figure rises to 63%.
Irving says people need a handful of essential resources to hop on board: they need the infrastructure, but they also need access to a bike in the first place, and somewhere to store it.
In a city like Dundee, with densely packed tenement flats aplenty and widespread economic deprivation, that's something of a challenge, but one the local authority should seek to rise to as it has problems such as hidden poverty in schools.
"It can be impossible to keep your bike secure if you like in a tenement flat or a high-rise so we need to provide more bike storage," he notes.
"We also need to acknowledge that while bikes are cheap that they can be unaffordable for many people, so we need bikes at low or zero cost, which we are doing with some housing providers. We need funded programmes which provide bikes through community groups and schools."
There's another issue: cycling has something of an image problem. As it has grown in- popularity, the bike market has grown to a value of almost £1 billion, and with it has come an army of Lycra-clad, GoPro-armed enthusiasts that, Irving acknowledges, has done little to improve relations between cyclists and other road users.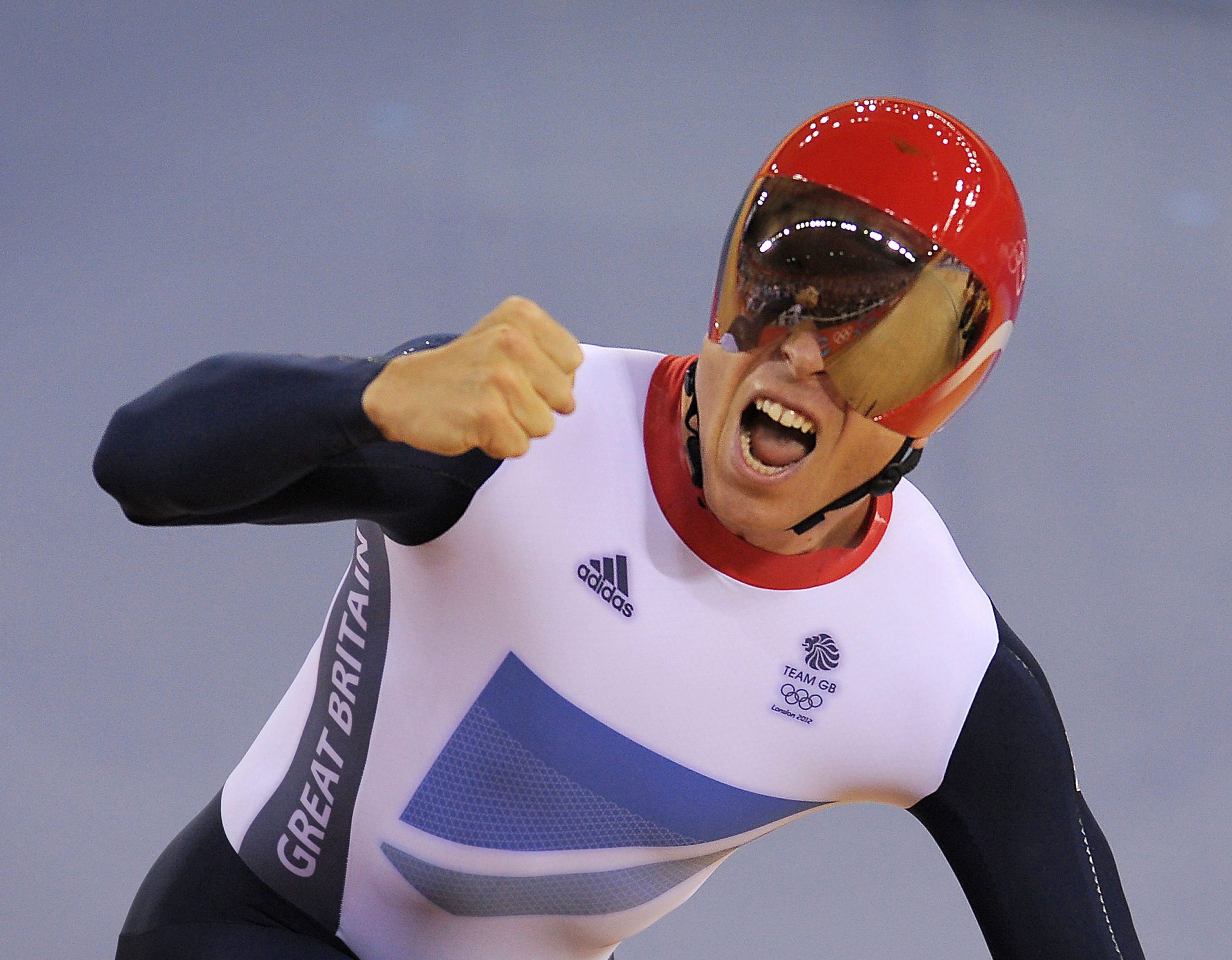 "The image for the last 20 years has been very sport-focused and that you should be riding your bike as fast as you can," he notes.
"Increasingly and especially during Covid-19 there's many people that haven't been on a bike for years are rediscovering the joy of cycling which is why separate infrastructure is so important – so we embrace those people.
"Cycling doesn't require the image, the specialist gear or equipment, it doesn't require you to be particularly fit. It's an easy way of moving people around, and the case for it is stronger than ever."
He is uncompromising in his tone when asked what councils should be doing while they have the chance. The answer isn't simply to replace gas-guzzlers with zero-emission electric vehicles (EVs).
That's fine for those who have money to spend, whether as an affluent private car owner who can spare upwards of £25,000 or bodies like Dundee City Council, which has replaced much of its fleet with electric Kias, Peugeots, Nissans and even, in some cases, BMW i3s – around £35,000 when bought new.
The council has also spent thousands of pounds on building EV charging points across the city, and takes a self-inflicted hit to its coffers by offering local residents who drive electric free off-street parking in its multi-storey facilities.
Cycling doesn't require the image, the specialist gear or equipment, it doesn't require you to be particularly fit. It's an easy way of moving people around, and the case for it is stronger than ever."

Keith Irving
For the vast majority of people who don't have five-figure sums to spend on battery-powered runabouts, cycling is affordable and could be a viable option – if the routes were there to support it.
"All councils should be looking to expand their network of cycle routes. There really is no alternative if you're serious about tackling climate change," Irving says. "It's a key part of the solution to the climate crisis we face.
"Electric cars certainly help reduce emissions but they are not a silver bullet: they're still unaffordable for the majority of the population and they are still inaccessible for those who do not have a driving licence. And they still emit pollutants from their tyres and still create road safety hazards for vulnerable road users.
"It's good to see more people using them but they don't offer a comprehensive solution."
A city like Dundee, which is being applauded for its uptake of electric vehicles, should especially consider expanding its network of routes because of its size. As the smallest council area in Scotland, and one of the most densely populated, Irving believes it makes perfect sense to invest now, while the roads are quiet.
He continues: "Cycling is a comprehensive solution for somewhere like Dundee, where most journeys are relatively short because because it's a compact city – albeit with some of the steepest hills known to mankind.
"It's absolutely vital that we keep investing in public transport and in a network that makes it easier for people to cycle to get around.
"It has the potential to be the democratic option. Walking or wheeling is the most accessible form of transport to most people but cycling is a very, very close second.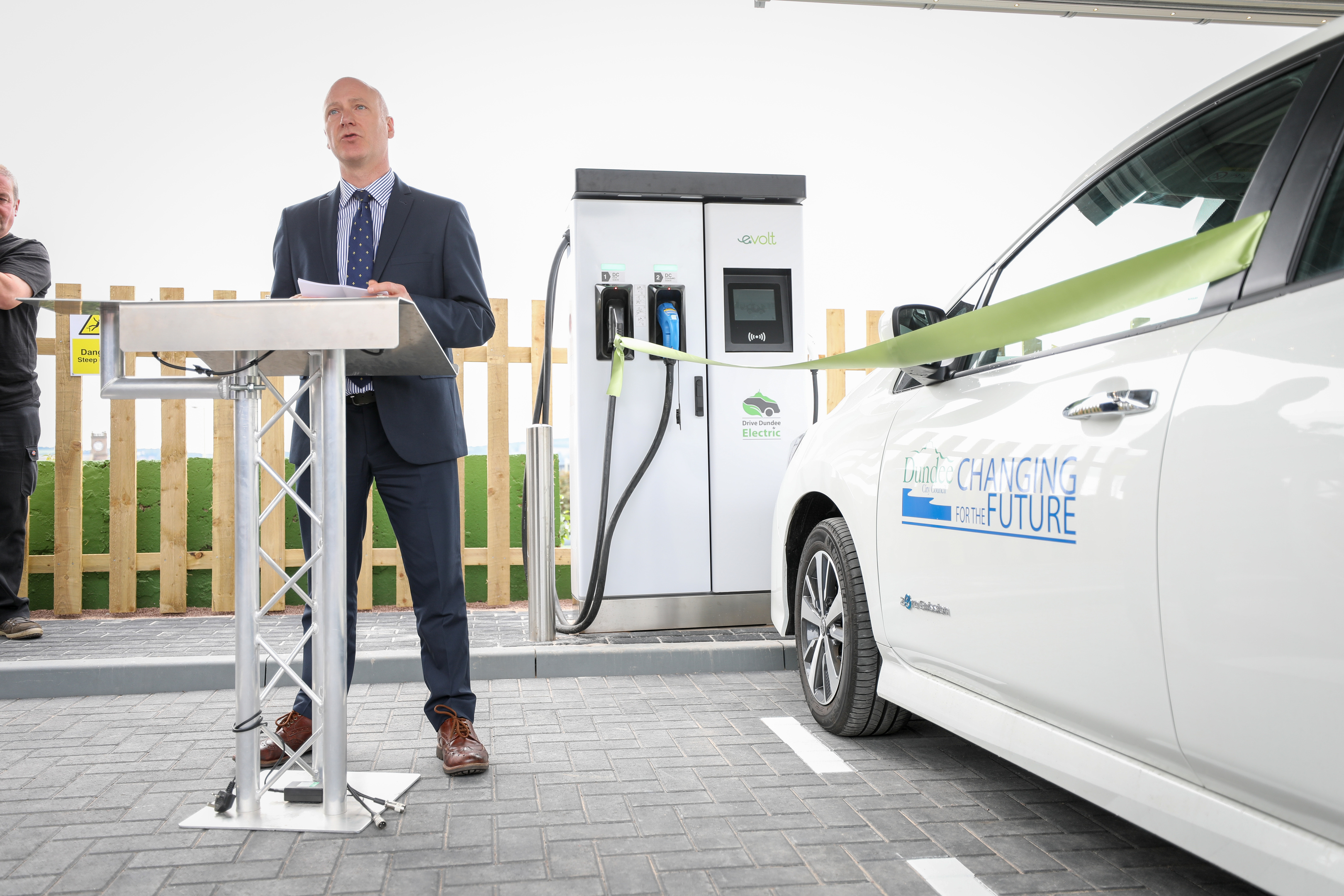 "It used to be the way to get around for a much bigger segment of the population in the 40s and 50s – that has changed since but it's definitely coming back.
"It's far more accessible than an electric car and there's a need to make it more accessible and enable people to get around and to improve their health. Covid-19 is showing just how important that is."
The city, he believes, does not have a great deal to lose if it would only take that first step. With plenty of funding left in the Spaces for People pot – and plenty of alternative sources of cash available – the question is not one of whether councils should take advantage, but why they aren't already.
"The case for cycling is stronger than ever," Keith Irving concludes. And you suspect he might have a point.
---
Our cycling survey
Over the coming days we will hear what local, national and international experts believe needs doing to keep people on their bikes during and after lockdown – and give the council their chance to respond in turn.
We also want to know what you think about cycling where you live, whether in Dundee, Angus or Fife. Are you a seasoned rider enjoying seeing others get in the saddle, or a new member of the cycling club taking to the roads for the first time?
Complete our survey and share it with your friends so we can put together a complete picture of cycling in Tayside.

If you have anything further you'd like to contribute to our story, email jbrady@dctmedia.co.uk with pictures, videos and anything else you'd be happy to share.