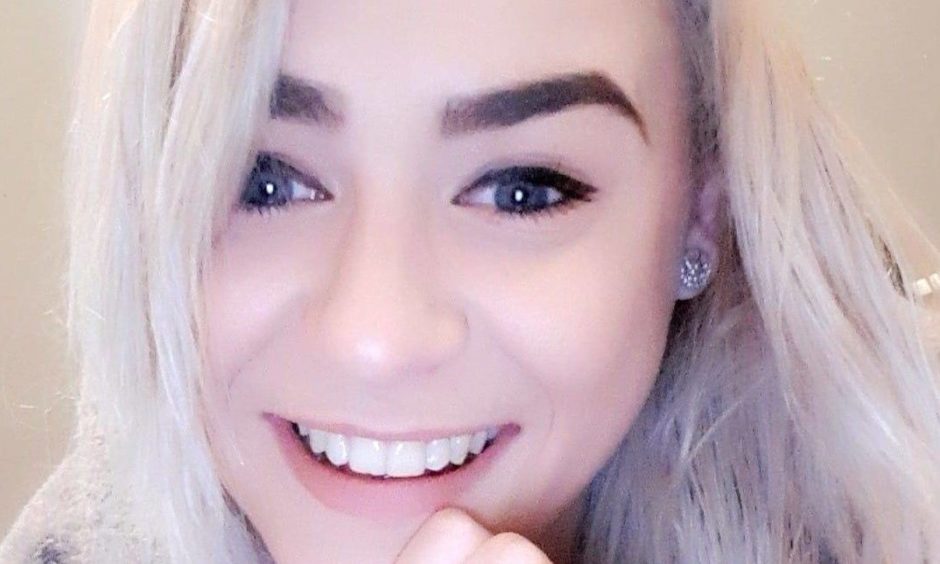 The biggest mystery for Neomi Smith's father was why she did not speak out.
A forthright, confident 23-year-old who knew her own mind, who wouldn't tolerate her friends' boyfriends stepping out of line, but somehow put up with weeks of the most horrific abuse at the hands of her new boyfriend Keith Rizzo without saying a word to loved ones.
Then, in an incident which shocked and saddened the entire north-east, Rizzo, who Neomi had been dating for just six weeks, stabbed the Aberdeen woman 32 times at her Brechin flat using two knives. He also struck her on the head and choked her, taking her life.
Rizzo, a 23-year-old farmhand, came up with a far-fetched story blaming mystery men for raiding the apartment – but a jury dismissed his story and delivered a guilty verdict. Rizzo was jailed for 22 years.
A year on, Neomi's dad John Smith is calling on domestic abuse victims not to suffer in silence as his daughter did, but to instead seek help.
He said: "I want to be heard. I want to help domestic abuse victims – to get the message out there. Support is available.
"If learning about what happened to Neomi gets through to others, I would bend over backwards to tell people about her.
"Even if this saves one person, it's worth it. Seek help, because it is out there."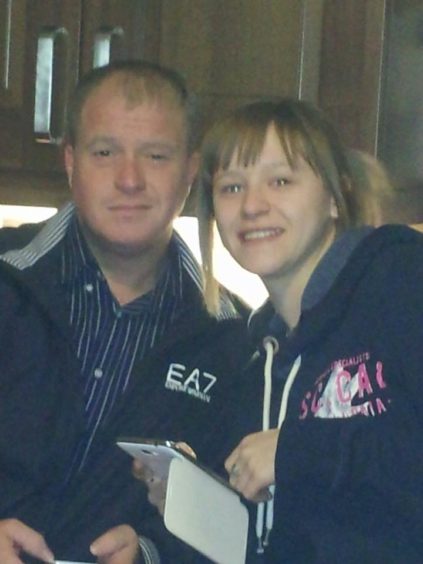 The old adage of 'no news is good news' very much applied to Neomi and her father.
They were close, as were John and his other daughter – Neomi's sister – Cody.
Living an independent life in Brechin, Neomi would call her father when she needed a hand with something.
Yes, she would call her grandmother – John's mum – for regular heart-to-hearts but no phone calls to John usually meant Neomi was content – and she would make a weekly 47-mile trip to the family home in Aberdeen to see her loved ones anyway.
But the care worker never once mentioned boyfriend Keith Rizzo directly to her father.
John felt he had no reason to worry, as the previous few months had given Neomi a new lease of life.
John said: "After leaving school, Neomi worked in a chip shop but, really, I was keeping her going with money and things like that until she was 21.
"She tried different jobs and settled into a care home role. She liked looking after people.
"She couldn't get work up here but, when she moved to Angus, she got a job no problem. That's why she wanted to stay down there."
Neomi landed a job at a care home in Kirriemuir, Angus
John said: "Because her boyfriend worked in Aberdeen, they wanted to be closer together, so they ended up in Brechin."
Neomi moved into a house in the Angus countryside in 2017.
John said: "She just adapted to everything. She ended up in a farmhouse and had a horse. She was loving it down there."
There was, however, a stumbling block at Christmas 2018 when Neomi's relationship went sour.
John said: "She was having problems with her boyfriend and I was staying down there one night a week. I would make sure she was living comfortably – that she had firewood and food.
"Her boyfriend seemed okay. He was doing everything for her and she just didn't like him. She wanted out.
"When I went back up the road, their disagreements started. Things came to a head and I took her out of there."
Neomi took a week off work, temporarily moved back into the family home in Aberdeen then went house hunting in Brechin, finding the perfect flat on Swan Street.
John redecorated the property for her in March 2019 and made it into Neomi's new home.
Her father said: "There were mixed feelings at the time. She was getting over the relationship and had to give up her horse because she could no longer travel to see it as often as she needed: She saw her horse every day so that was difficult."
When Neomi died, John invited wellwishers to donate to Horseback UK, a charity with link to Angus and Aberdeenshire that utilises horses to help wounded military servicemen and women in their recovery.
John said: "Losing her horse was a setback, but once she got her own flat and knew it was hers, she was happy.
"Previously, she never went out with friends when she stayed out in the country with her ex-boyfriend but once she got back in Brechin centre, she was going out with her work colleagues. She met friends and was starting to enjoy life again."
All was going well for Neomi in her new life… but then she met Keith Rizzo…
The pair got together in April 2019 and it wasn't long before alarm bells rang for some of her friends and work colleagues.
Throughout their entire six-week relationship, John never met Rizzo.
He said: "We knew she had a boyfriend, but didn't know anything about him.
"Her grandmother knew about the relationship. Neomi was on the phone to her grandmother five times a day. Her grandmother said Neomi had never been as happy, so I didn't need to ask questions about how it was all going.
"Nobody within the family knew Rizzo had hurt her before. Neomi didn't tell anyone up in Aberdeen about it. If she had have done, I would have taken her away."
John contrasted how Neomi would put up with no nonsense towards her pals, but tolerated abuse from Rizzo.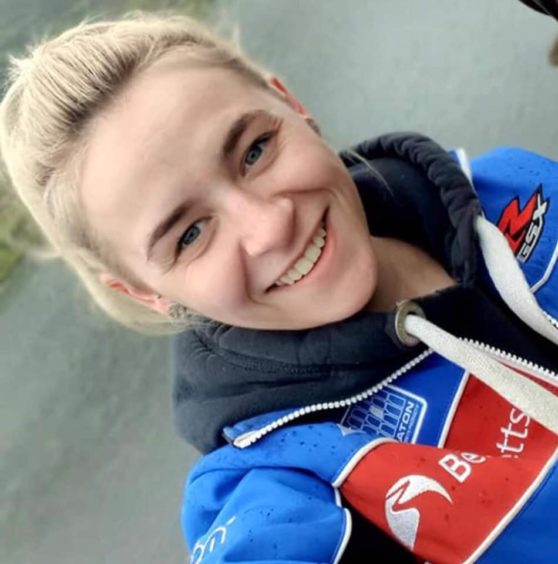 He said: "If anyone did anything wrong to her friends, Neomi would stick up for them. She basically just said how it was: You either like it or you don't.
"She was upfront. If any of her friends' boyfriends hurt her, she was the first to say something about it. But she kept this to herself and we just can't understand why."
Two weeks before Neomi's tragic death, her work colleagues pulled her aside for a serious chat.
During Rizzo's murder trial, the court heard Neomi met with pal Kirsty McLeish on May 10 and Kirsty noticed bruising on Neomi's neck.
Neomi said Rizzo had grabbed her by the throat until she passed out.
John said: "We didn't know about that incident until after she died. We didn't know he was hitting her."
Kirsty told the court another incident took place a week later when Rizzo threw his phone at Neomi at her flat. She noticed Neomi's mirrored wardrobe had been smashed and found Neomi passed out.
She was just regaining consciousness with a big bump on her head.
John said: "Even that incident, with the mirrored glass in the bedroom – we didn't know he had done that two weeks prior to killing her. We only found out in court."
There was a third incident in the early hours of May 30 when Rizzo's friend Ryan McDonald, 21, came to pick up Rizzo from Neomi's flat.
Ryan told the court Rizzo admitted in text messages he had "put hands on her" that night.
John said: "Neomi's best friend knew something was up. She would stay at Neomi's quite a lot until she started going out with Rizzo.
"It was her that told me – after Neomi died – about Rizzo banging Neomi's head up against the wall.
"Neomi worked at a care home where all the staff were close-knit. They would all go out drinking together. They all knew each other's business and had Neomi's best interests at heart.
"They tried to get Neomi away from the guy, to split up with him. He is supposed to have had a reputation in Brechin, but Neomi thought she could fix him.
"I do believe Neomi was told he was bad news because Neomi turned round to her work boss and said she was going to try to make him a better person.
"One of her friends had warned her about Rizzo and Neomi said 'I will date who I want to date. I think I can fix him'.
"She always liked the bad boys. For some reason, she always went for the bad boys and she thought she could fix this guy and he took her away from us.
"I don't think Neomi would have put up with anything bad or if she was scared of him. I don't know why Neomi didn't tell me."
John encouraged other victims suffering abuse to speak out.
He said: "It's never okay. It's not something you can just sweep under the carpet. Tell someone, take the help they are offering, call a support group. Any help is better than nothing and there are lots of organisations that can help."
Born in Aberdeen in 1996, Neomi Smith was a self-assured child who grew into a confident teenager living in the Mastrick area of the city, having attended Bryon Park Infant School, Westerton Primary School and Northfield Academy.
Describing her personality, her dad John said: "Neomi was a confident girl who knew her own mind. It was her way or no way.
"But she was happy-go-lucky, and quite determined. If she asked for something and we couldn't give it to her, she eventually got what she wanted.
"She was an outgoing person. Nothing really bothered her."
Though she was very independent living her Brechin flat, working full time and socialising with friends, Neomi was also a homebody.
John said: "She always liked coming home. Her previous boyfriend worked in Aberdeen. He would drop her off in the morning and she would stay and go home at night with him. Some days she would stay overnight and I would take her home the next day. She was in Aberdeen once a week.
"When she wasn't up here, I would visit her, or her gran would.
"Neomi knew if she needed anything, she just needed to phone. Yes I'd maybe hum and hay about it but I would get it sorted out.
"She makes up her own mind about what boyfriend she has got and, even if we don't like it, Neomi makes her own decision."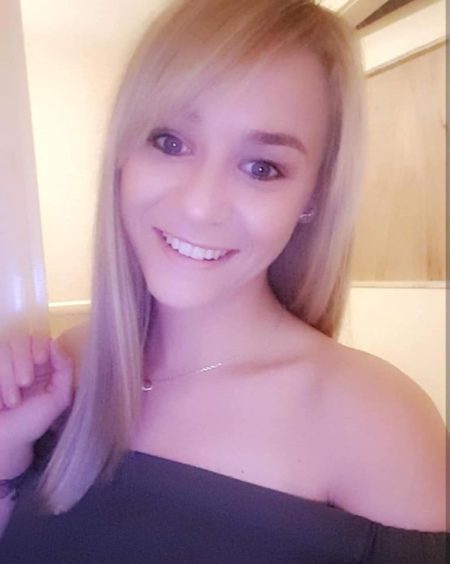 But regular visits stopped in the weeks leading up to Neomi's tragic death – though she never gave her family a reason to worry.
John said: "I didn't see her as much in that six-week period as she always said she was working.
"After the first two weeks of being in her new flat, I never saw her in it.
"She did work a lot and she was doing night shifts. This was her trying to be independent. She's always had a boyfriend to back her up, but this time she was on her own. She felt like she had to work more and show she could be independent.
"I saw a change in the last three months – of her turning into a young adult. She would be quite childish but, when she got her own house, I saw her trying to mature into a young adult.
"She knew she had her grandmother and myself to fall back on. We were always there for her just in case.
"Her gran went down to Brechin to say 'hello'. She is in a wheelchair so it was hard for her to go inside. They just had a yap and a catch up, just to see if Neomi needed anything.
"Mum had said 'Neomi has never been so happy, she seems to be okay'.
"In the photographs from that time, she was laughing and giggling. There was not one point we doubted anything about this guy.
"He was the same age as her. As far as we were aware, Neomi was happy."
John never met Rizzo, but came close when Neomi called to ask for a borrow before payday so she could buy cigarettes.
He said: "She wanted me to transfer money into her account and said: 'I've got cigarettes here, I'll come down'. I ended up meeting her at Rizzo's grandfather's house where he was staying.
"I only stayed in the car, so I had still never seen him. She came out to the car and seemed happy enough. She was laughing and giggling."
There on the farm operated by Rizzo's family, Neomi seemed in her element on her visits there.
John said: "She always said she was going to marry a farmer. She was helping by working on the farm, walking the cattle about the field with a rope – the newborns.
"She was in her element there. She liked animals and the outdoors.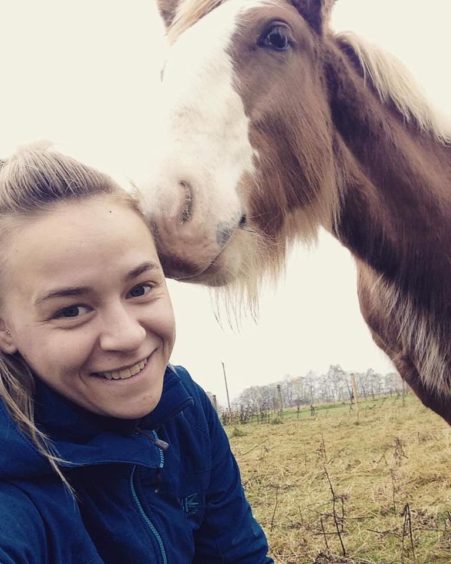 "None of us knew what was really going on."
Not long after that meeting, Neomi's colleagues staged their intervention.
John said: "That is when her work colleagues tried to reason with Neomi to finish with this guy because he was just trouble.
"On the night he killed her, she was going to leave him."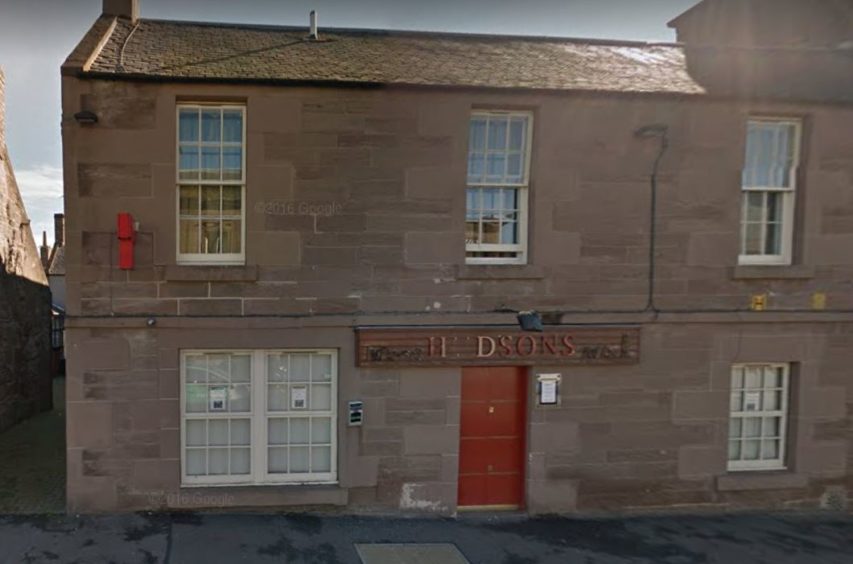 On the evening of June 8, Neomi went with Rizzo and a group of friends to Hudson's Bar in Brechin – a stone's throw from her flat.
Music was played on a summer's night and Neomi got up for a dance.
Rizzo took exception to the fact there happened to be others, including men, on the dancefloor.
His friend Cameron Saunders, 19, told the High Court in Glasgow that Rizzo pushed a table, shouted "that's enough" and stormed out of the pub.
CCTV cameras showed Rizzo throwing a bottle across the dancefloor.
A few minutes later, Neomi's friend Kayleigh Cameron, 19, spoke to Neomi.
Kayleigh told the court: "She said she wanted to go home but she knew that if she left Rizzo (in the bar) he would hurt her again because he hasn't hesitated to do it before.
"She was very upset, disorientated and anxious.
"When we reached her flat, I asked her if she was going to be safe.
"She said yes and that she would lock her door and keep her key in the door so he could not gain access."
Rizzo's cousin Neil Mackie told the court he walked with Rizzo to Neomi's flat and that Rizzo had kicked in the front door. Neil tried to restrain him before leaving.
Having got into the property, Rizzo assaulted Neomi and left her with multiple injuries in the kitchen and neighbour Stephen Alexander, 53, told the court he heard several loud thuds coming from the flat just after midnight.
Rizzo knocked on Stephen's door and begged him for help. The police were then called.
On June 9, 2019, John had just got home from a late shift at work and was folding his shirt away when he heard a knock at the door – very unusual for 4am.
"I thought 'who is knocking on the door at this time of the morning?'
"The knock got louder and when I answered there were three police officers standing there. They asked if I was John.  They asked to come in and sat me down and basically said: 'Neomi's dead.'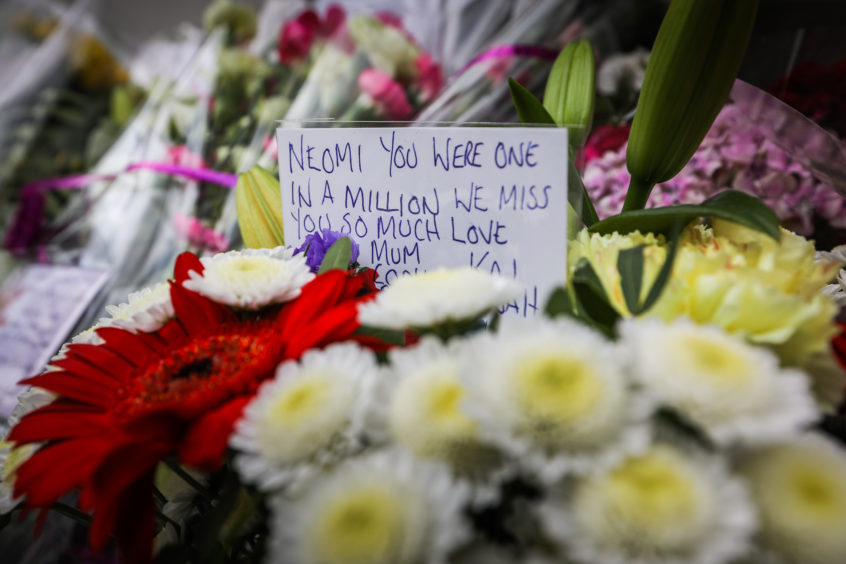 "We didn't get told until 5pm what it was about because two police divisions had to communicate.
"I do think it was a disgrace – how long they took to get me up to date."
Detective Superintendent Graeme Mackie, of Police Scotland's major investigation team, said:  "Neomi's next of kin were informed of her death as soon as was practically possible by an appropriately briefed police officer.
"Family liaison officers were then identified and were deployed as soon as practically possible. These officers were able to provide her family with support and an understanding of the ongoing police investigation, in a timely manner.
"We fully recognised the impact and distress of this incident on family members from the outset, therefore the provision of support and appropriate information was an absolute priority. Our thoughts continue to be with Neomi's family and friends at this time."
John accepts police often have to keep details from potential witnesses, but feels police could have told him more.
He said: "Initially I thought she had been stabbed a couple of times.
"On her death certificate it said 'multiple stab wounds'. I asked the undertaker – even he said it was a couple of stab wounds.
"Most of it came out in court. I went to that court as blind as everybody else."

Rizzo was charged with murder and appeared twice at Forfar Sheriff Court in the week after Neomi's death.
It would take another four months for the farmhand to enter a plea and when he  did he denied everything – a decision John describes as "cowardly".
Rizzo initially told police during four hours of questioning at Dundee's Bell Street Police Station he had walked into a room to find Neomi injured after hearing a loud bang, and saw someone running away.
Later, Rizzo's mum visited him in custody and he concocted a story about two masked men raiding Neomi's flat, killing her and passing him the knife before leaving.
Rizzo also claimed that, weeks earlier, two men pulled up in a black Vauxhall Astra as he and Neomi were out walking near Brechin Business Park and Neomi went to speak with them and handed them a wad of cash.
Rizzo suggested drugs or debt were somehow related or that some ex-boyfriend was involved, claiming Neomi had had "a lot of bother" from him.
His collection of stories simply did not stack up though.
In court, prosecutor Duncan McPhie described Rizzo's explanation as: "varying, inconsistent and incredible". Lady Rae described Rizzo's account as "fanciful".
John said: "I've never heard so many lies as in those stories.
"While on remand and awaiting trial, Rizzo had two or three weeks to make the story up in Perth Prison, the one about the masked men."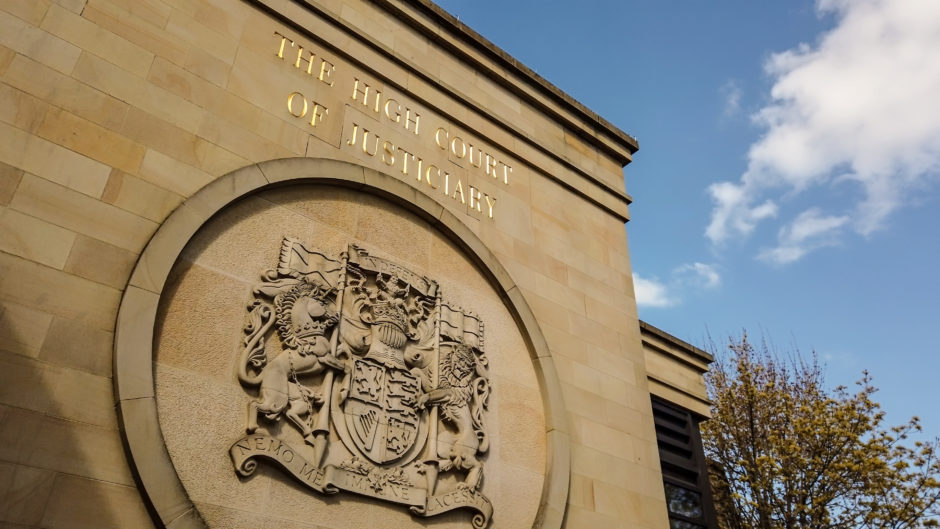 When Rizzo appeared at the High Court in Glasgow in October 2019, he was accused of assaulting three women and threatened another between 2014 and 2019 and it was alleged three of those women were his ex-partners.
Those charges were later dismissed for procedural reasons – without seeking to cast any doubt on the sincerity of the alleged victims.
It later emerged he had previously been convicted of assaulting an ex-partner.
John described the 10-day court process in Glasgow as "absolutely horrible" as he was, like many, learning the horrific details of the tragedy for the first time, while sitting just yards from Rizzo.
John said: "I sat through most of it. There were things I didn't want to sit through – the doctor's report and things like that. I didn't want to know what damage he did to her.
"I was sat directly behind him, two metres away from him. The family was trying to protect me because they thought I was going to go for him.
"I wasn't going to do that. We were there to get justice. None of our family are troublemakers.
"The judge told him off twice for smiling, but he never looked our away."
It took the jury just over 90 minutes to convict Rizzo of murdering Neomi, assaulting her on two previous occasions and of acting in a threatening or abusive manner in Hudson's Bar.
On hearing the verdict, John shouted: "I hope you rot in hell, you bastard."
John said: "I was numb, I was angry. That was us getting the 'guilty' verdict and I stood up and shouted at him. I was the one who got dragged out of court for it."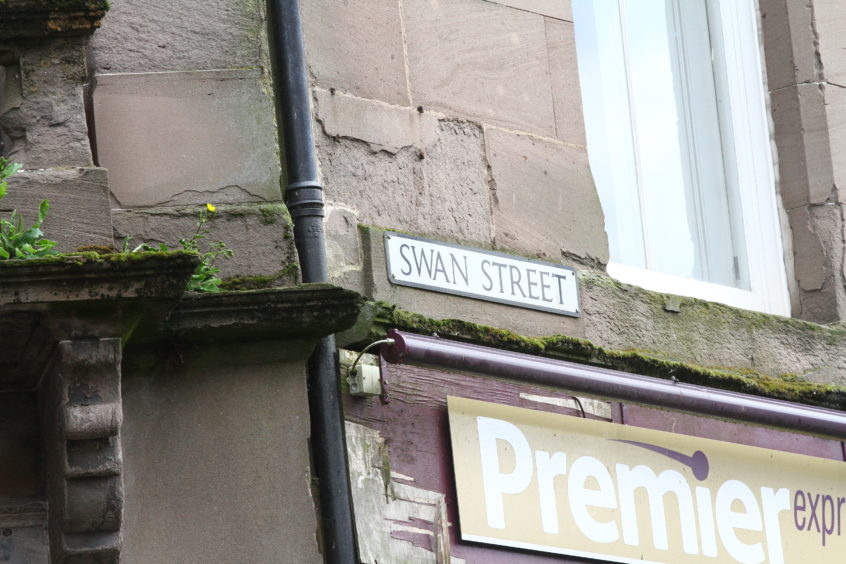 Sentencing, Lady Rae described Rizzo as a "jealous and possessive young man".
She added: "Only you can reveal the precise series of events.
"What is now known is that you carried out a savage, vicious and prolonged attack on a defenceless young woman".
In a statement read to the court at the sentencing hearing, Neomi's family described her as the "life and soul of the party".
It added: "Her character will always remain with us all. Her smile would light up a room. No sentence could be long enough for this vile person."
John said: "We actually thought he would get 15 years. He got the 22 years.
"It doesn't matter what he got. It's still not enough for me because it doesn't bring Neomi back.
"That's the hardest thing. He is getting three meals a day watching free Sky TV. Where's Neomi? In 22 years he will be walking the streets."
John said murderers should never be released.
He added: "It worries me that he'll be out one day. I hope he doesn't get out. I hope someone gets him before he gets out.
"I hope he's tortured but it's still not enough because I'll never get Neomi back."
According to the Scottish Courts and Tribunals Service, Rizzo has now sought leave to appeal his conviction and sentence and a decision is still to be made.
John said: "I don't think he'll ever own up. He's still taking no responsibility for his actions.
"The appeals shocked me. We don't know what grounds he is appealing on and this Covid-19 is holding things up the process up a little bit."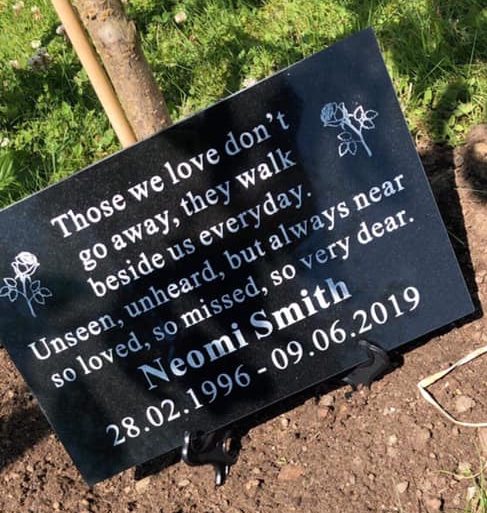 The toll Neomi's death has taken on her family has been stark.
For the last year, they have been inundated with messages of sympathy and support from the wider community of Aberdeen and Angus.
John said: "The mornings for me are hardest. When it first happened, I didn't want to get out of bed in the morning. I've still got Neomi sitting beside me every day and I get comfort knowing she is here.
"We knew the public was on our side. Even to this day, we're still getting messages of support from people.
"All our family is devastated. We've had long nights this last year. It's affected our family in all different ways.
"A lot of us have shut ourselves away. We've stopped going to the shops and going out. I don't go places where people know what's happened.
"There's not a day that passes where there's a dry eye in the house. We cry every day and break down every day at some point.
"Special occasions are the worst.
"Cody and I go to Kirriemuir every month and lay flowers. It's hard, but we've got to take every day as it comes."
John and Cody went to Kirriemuir, where Neomi's memorial is, to lay flowers on the anniversary of her death, June 9.
John said once the appeal process is over he wants to speak about his family tragedy to persuade other domestic abuse victims to leave their partners.
Advocating support organisations such as Aberdeen Cyrenians and Grampian Women's Aid, which provide a wide range of services to domestic-abuse victims, John said: "Everybody needs help if they are in that situation.
"Any help out there is better than no help – it doesn't matter what organisation you go to."
He supported the experts' view that everyone should look out for those around them – like Neomi's colleagues did – and for people to call out their friends and family if they joke about or legitimise domestic abuse or coercion.
John said: "I do agree with that. Everyone can play their part by asking those they know why they believe it is okay to do certain things or think that it's okay to be a bully.
"I don't think any of Neomi's friends did know how bad it was, but they did their best to intervene.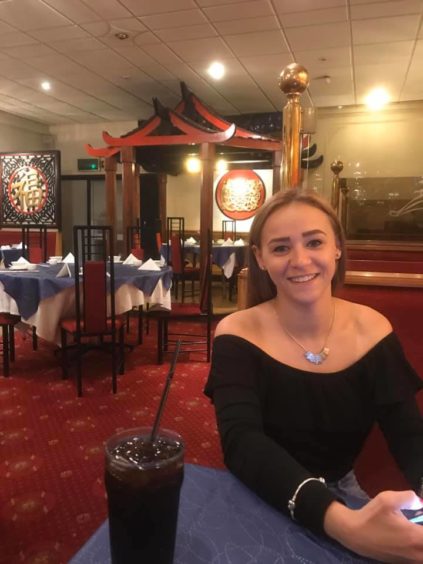 "We only start questioning black eyes or bruises. We thought everything was right when it wasn't.
"Everybody should be speaking out."