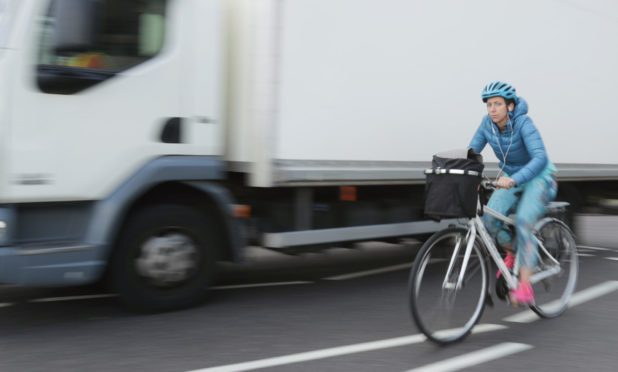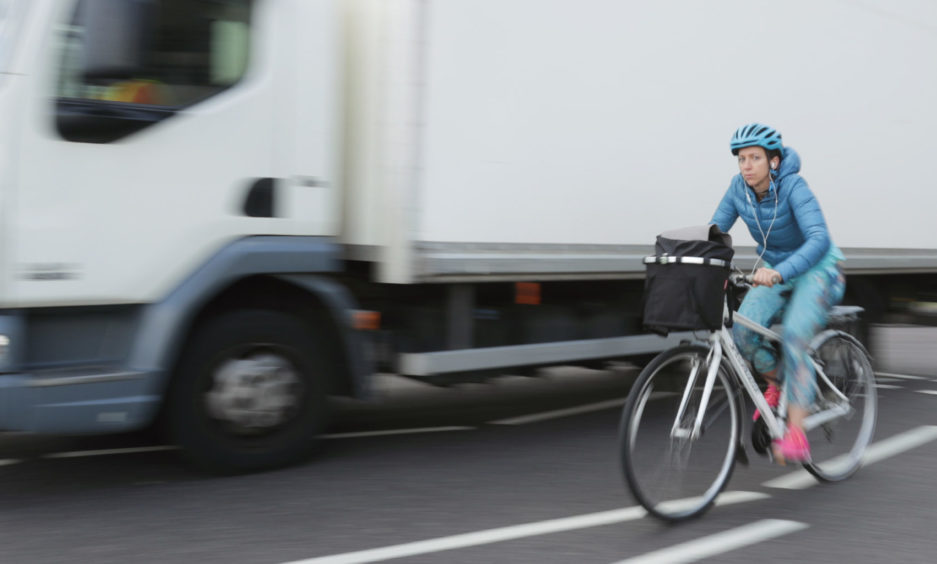 More than six in ten people who cycle in Tayside and Fife believe their local area is lacking in decent, safe infrastructure, according to a new survey.
The Pandemic Pedal Power survey, commissioned by The Courier as part of a series examining how transport could change for the better post-lockdown, found 62% of those surveyed rate their local bike-friendly routes as either "poor" or "very poor".
In the survey, published today, 55% of those polled say support for cycling is underfunded in their area, and the same number also say they are cycling more because the roads are less busy.
Our poll of 983 people also found that:
Four out of five people say they cycle for fitness, while just one in ten believes cycling is a time efficient way to travel
More than half of those surveyed cycle less than five miles a day on average
Three-quarters say they have either been involved in an accident or a dangerous near miss.
Veteran and new cyclists alike rated and described their local cycling experiences and today we have compiled those results into a series of infographics to present the clearest picture of why people cycle and how their habits of changed as a result of the coronavirus pandemic.
The results: what do they tell us?
Why we cycle
What our survey reveals is that those who cycle largely do so for their health rather than as a primary means of travel; feel largely unsafe using both urban and rural roads; and are crying out for segregated infrastructure.
Excluding those who were unsure, just 11% of cyclists rated their local infrastructure as either "good" or "very good", with just 8% rating public funding for cycling as the same.
Catherine Grant, a cyclist from Dundee, described the level of funding for cycle paths as "pretty woeful".
"There's almost (no infrastructure)," she said.
"All that redesign of Dundee waterfront roads with no provision for bikes, so we're sharing space with pedestrians and V&A sightseers in a very unsafe way. Really astonishing lack of thought there."
Peter Robertson, from Angus, says making small changes in many areas of people's lives could encourage cycling.
"Improved infrastructure, dedicated and distinct cycle lanes, better facilities at workplaces such as lockers, showers etc, facilities at transport hubs such as lockable bike lockers, improved facilities on bikes and trains for carrying bikes – these all make commuting by bike more attractive," he says.
"Try to portray it as a cheap and simple means of making everyday journeys and strip away (the) notion that you have to be particularly fit."
When we cycle
Only half of Courier Country cyclists hop in the saddle to head to work, and are more likely to use their bikes to travel to a local shop, or to meet up with family and friends.
Despite the image of cycling as a hardcore pursuit only for the Lycra-clad in Scotland and the UK, less than half of pedal-pushers say they do or intend to compete in events, and just over a quarter will cycle with a club.
What we worry about
Unsurprisingly, motorised vehicles are a cyclist's biggest worry when they take to the roads.
Our poll found that car drivers are the biggest concern for bike users, followed closely by lorry drivers and bus drivers.
Dogs and dog walkers and pedestrians are of equal concern, while fellow freewheelers tend not to be a worry.
Peter Hill, a Perthshire cyclist, says he was once knocked off his bike by a lorry at the East Port Roundabout where the Seagate meets the Marketgait.
"Very often there are near misses, usually when car drivers overtake despite there being no room, or when they're coming in the opposite direction overtaking on your side of the road," he adds.
Terry Arnott, a cyclist from Perth and Kinross, believes cyclists are seen as less deserving of consideration among many other road users.
"It's obvious to all experienced cyclists that here in the UK there are far too many people out there – car/lorry drivers, pedestrians, families out walking – who have zero experience with dealing with cyclists," he wrote in his survey response.
"Shared use" paths, which see pedestrians and cyclists both given right of way, are a subject of consternation among riders who, largely, feel as though they are imposing on those travelling on foot by being in the same space – particularly when that space is narrow.
Dundee cyclist Lynsey Penny notes: "I feel like cyclists get the roughest end of the deal out of all modes of transport – cars hate us for being on the road and pedestrians hate us for being on paths (even though it's supposed to be a shared path).
"I've nearly run over people's dogs so many times because dog walkers aren't watching their dog who just runs out in front of the bike with little warning, or there's a lead stretched out across the whole path.
"We need segregated cycle lanes for everyone's safety."
However, some even report having problems with other cyclists – suggesting there are problems within all factions of road user.
A common gripe among our respondents was the minority of cyclists who do not use their bell, or consider others by wearing high-visibility clothing and installing lights.
The worst stereotypical "cyclist" attitude may be best summed up by the comment left by one cheeky – and anonymous – contributor: "Don't want to encourage any other cyclists as I would like the roads and pavements to myself."
What happens
Just short of three-quarters of local cyclists say they have experienced either a near miss or have been involved in a collision.
And those who completed our survey were not afraid to share their experiences – and to point out how often they were 'close-passed' by inconsiderate drivers. Until recently, this was dismissed by Tayside Police as a non-existent phenomenon.
Chief Superintendent Andrew Todd told councillors in Dundee last year: "There aren't drivers driving close enough to cause the cyclists to have an accident."
Philip Forte, a Dundonian cyclist, said: "There is no culture of bike friendliness. The police have told me that there is no local problem of vehicles close passing cyclists as few reports. They ignore what is obvious to cyclists – under-reporting.
"The vast majority of cyclists do not report close passing (and other abuse) because you don't have a camera, you can't identify the vehicle and you are busy getting from A to B, so why would you stop, phone police, wait for them to arrive and then they do nothing because you claim a big red car about knocked you over?"
Tony Turvey, chair of the North Fife Cycling group, says close passes are performed by a "minority" of inconsiderate road users – but they happen enough for them to be a concern.
He said: "Close passes happen almost every time I cycle. Most are accidental due to poor driver attention or speed, a few have been deliberate drivers cutting me up.
"Most drivers and road users are careful and courteous – drivers, cyclists and walkers. It's a minority who make roads and paths risky."
As reported on Monday, Tayside Police has announced that it will finally roll out Operation Close Pass – an initiative which aims to crack down on dangerous passes – in the region this summer.
Operation Close Pass: Police Scotland finally trialling safety scheme in Tayside due to cycling boost
What have we learned?
Over the course of the Pandemic Pedal Power series, campaigners and town planning experts have put forward a single, consistent message: that support for cycling in our towns and cities is not good enough.
With the roads emptied in March, people rediscovered the joy of cycling on open roads, with little fear of being injured in traffic. Air quality also improved, with some streets in Dundee recording consistently legal levels of pollution for the first time in years.
The Spaces for People funding made available by Sustrans and Transport Scotland has encouraged councils to be ambitious in reallocating road space – although it has taken some authorities longer than others to rethink their roads.
Cyclists, urban planners and public transport operators are, despite their differences, largely calling for the same thing: for the roads to be reclaimed for the benefit of moving people, rather than moving cars.
Denise Hamilton, head of communications at Cycling Scotland, said: "With a big increase in the number of people cycling during lockdown, it's even more important that our roads are safe.
"This survey shows the importance of providing dedicated cycling lanes, separated from road traffic, for short journeys in particular, which aligns with our national research. This is the top priority for making our roads safer for cycling while education and enforcement are needed to improve road safety for everyone.
"The Courier's survey also backs up the results of the Near Miss Project which demonstrated that close passes are an everyday experience for people cycling across the UK.
"Cycling reduces our carbon footprint, improves our air quality and is fantastic for the nation's health, and for those reasons we have to make sure this renewed enthusiasm for cycling continues and expands."
The environmental and health benefits of removing cars from streets have been clearly demonstrated during lockdown – and it is clear there is an opportunity to rethink how we travel permanently.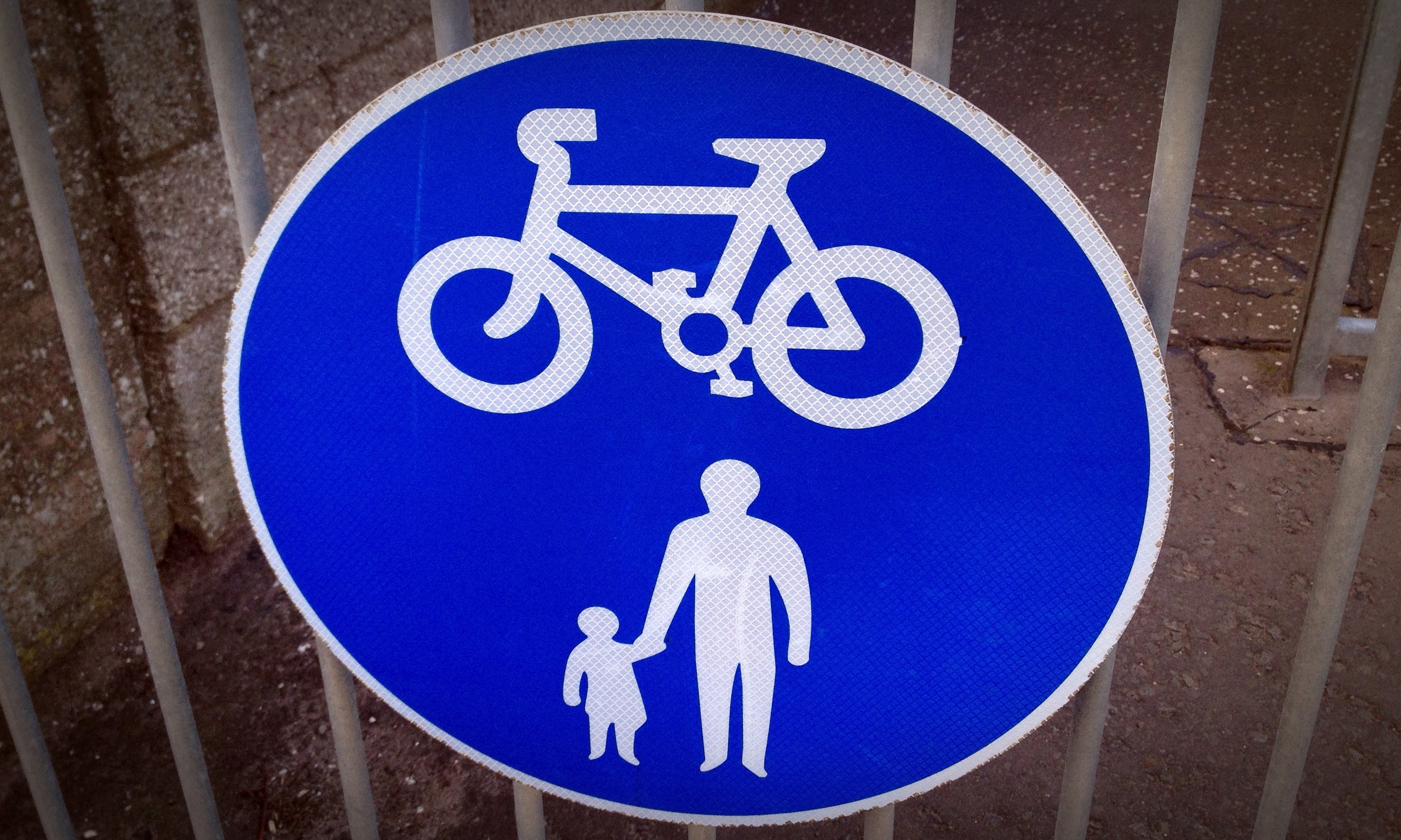 But any such effort is likely to require the political will to make drastic and radical decisions that will influence everything from working patterns to planning policy to not just make greener travel an option, but the most convenient and fastest means of getting around.
As Perth and Kinross cyclist Grace Sharkey puts it: "If Scotland could introduce 20 minute neighbourhoods, promote working from home and sort public transport and active travel modes, we'd go a long way to creating a healthier, fitter population & a more prosperous, sustainable country."
But time is running out. Car use is trending up towards 2019 levels of use again after falling to a historical low. If local and national government is serious about putting health and environment first, it needs to act on cars, and soon.
The government's response to our findings
Responding to the results of the Pandemic Pedal Power survey, Michael Matheson, Cabinet Secretary for Transport, Infrastructure and Connectivity, said the Scottish Government was committed to improving active travel infrastructure post-pandemic.
He said: "We have invested over £417 million into active travel since 2014/15 with funding now at a record level of £100.5 million for 2020/21.
"Since 2010, I'm pleased that the Community Links Plus and its replacement programme, Places for Everyone, have delivered around 340 miles of walking and cycling paths, of which around 240 miles is completely new infrastructure.
"Spaces for People…is already funding local authorities across the country to implement temporary pop-up infrastructure.
"As part of our green recovery, I'm determined that we will continue to fund high-impact permanent infrastructure and behavioural change projects.
"The Places for Everyone programme, funded by Scottish Government and administered by Sustrans Scotland, is delivering over 200 permanent schemes in Scotland – making towns and cities both safer and friendlier places to travel and spend time in."
Explore the survey data in full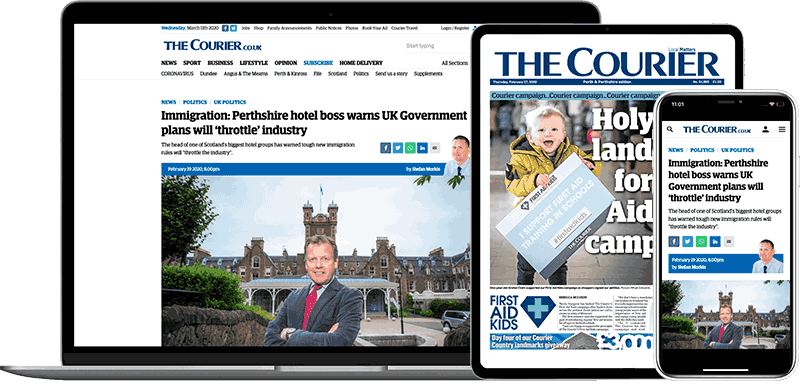 Support The Courier today.
The Courier is committed to delivering quality content to our communities and right now that's more important than ever — which is why our key content is free. However, you can support us and access premium content by subscribing to The Courier from just £5.99 a month. Because Local Matters.
Subscribe