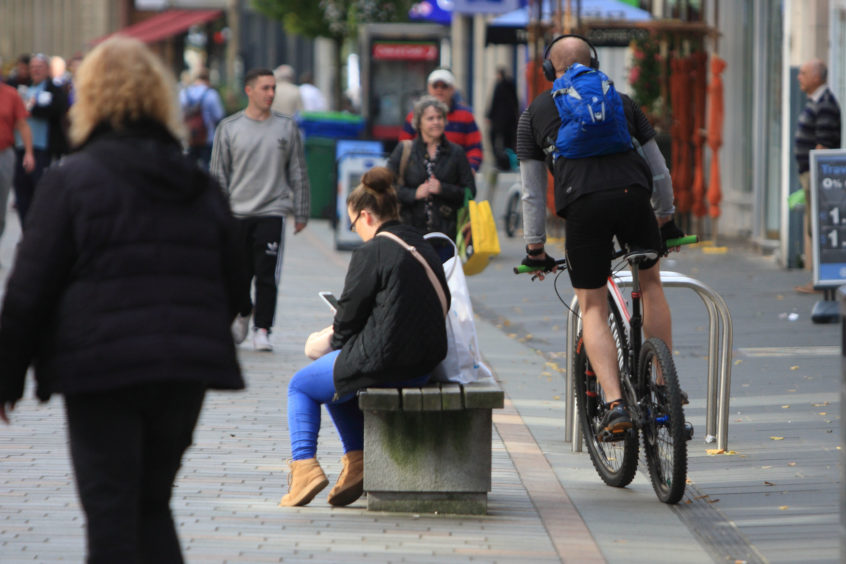 The Courier has published the results of its Pandemic Pedal Power survey – a comprehensive picture of local cycling habits and attitudes across Tayside and Fife. But how do those habits vary across the region? To find out, we've broken down the survey results to identify key priorities and problems in Dundee, Angus, Perth and Kinross and Fife.
Perth and Kinross: 'At best, uncomfortable'
Cyclists in the Fair City and beyond have made one thing clear in the results of our survey: Perth and Kinross Council, in their eyes, is not committed to promoting cycling.
More than six in ten locals across the council area rate public funding for cycling as either "poor" or "very poor", while seven in ten give the same ratings to the region's infrastructure. Both were the highest dissatisfaction scores across our survey.
The feedback we received was full of comments criticising both the provision of cycle lanes in urban areas and the condition of rural roads which, many said, were littered with potholes – a minor jolt in a car, a must-avoid obstacle on a bike.
Perth and Kinross Council has made several contentious decisions in recent years, including the removal of a cycle lane on Perth's Tay Street to create additional car parking after local businesses raised concerns about a lack of trade.
Safety campaigners raised concerns about the extent to which cyclists are protected in the city after a woman was killed in a collision with an HGV in 2018.
Woman's tragic death in Perth sparks call for cycling safety review
The feeling is mutual in rural areas, particularly on the roads linking Coupar Angus, Blairgowrie and Alyth.
Peter Hill, writing in his survey response, said: "Cycling between Blairgowrie, Coupar Angus and Alyth is, at best, uncomfortable, and can be hazardous due to speeding, thoughtless drivers.
"There is often talk of cycle lanes being introduced, and there are enthusiastic promoters of good plans, but they are voluntary, so you get the impression the roads departments are doing nothing but business as usual, which is to promote roads infrastructure devoted to cars and lorries."
Even those who say the infrastructure is good make those judgements with small print attached.
"Lots of quiet country roads," wrote Roddy Pattinson. "However, a significant number are in a poor state."
Perthshire and Kinross-shire cyclists are, our survey suggests, cycling less often than those elsewhere in Courier Country. They are also less likely to commute to work or the shops by bike, and four-fifths are uninterested in cycling clubs.
In short, the region appears to be home to Tayside's pleasure cyclists – something that, feedback suggests, is unlikely to change if infrastructure is not shaken up.
Case study: 'Someone is going to get killed'
Frank Smart last rode a bicycle when he was about 17 years-old. Fifty years on, with the roads quiet, he hopped into the saddle once more to explore the area around his home near Auchterarder and keep fit.
Having last biked to school as a teenager, the roads are a different place now – a little heavier, unlike Frank, who has shed a stone since taking to the roads.
"I'm fortunate in the sense that, living just outside Auchterarder, I can cycle on the tracks around the golf course at Gleneagles," he says.
"I've started going out on the roads but I've noticed a big difference in the traffic now. Compared to three, four weeks ago it's absolutely crazy now. The roads here aren't the best of roads either.
"It's good to see more people keeping up their cycling but it's getting more dangerous. Someone is going to get killed."
The condition of the roads is of particular concern to Frank – especially as, in Perth and Kinross' rural communities, the B-roads which link villages are the only ways to get around.
"There are certain roads where, I would say, they aren't kept to a great standard in terms of their surface and their design," he continues.
"Yes they're B-roads, but they are the main artery for a lot of communities and people use them day-to-day. There'a blind bends, you've got farm traffic, and now we have these electric cars you don't hear coming at all.
"I have to say as well: being of the age that I am and taking up cycling, I feel a lot better for it. But I have been taken aback a bit by how the dynamics have changed (recently).
"I was quite enjoying lockdown, to be honest. I will miss it."
The local response
Perth and Kinross did not immediately respond to a request for comment on this article.
In late June the local authority's executive director of housing and environment, Barbara Renton, said the £1.1 million Spaces for People bid approved was set to create reduced speed limits, temporary cycle lanes and segregation and adjustments to pedestrian crossing cycles.
Some of the measures being introduced, particularly in Perth city centre, are already rankling local businesses due to, they say, being rolled out without consultation.
Perth businesses and residents question fast-tracked roll-out of new city centre restrictions
Ms Renton said: "The aim behind our approach is to provide, as far as possible, Covid-safe streets and pedestrian areas as the current lockdown begins to be relaxed, in the locations we were successful in getting funding for.
"While many of the measures are proposed as temporary, we have the option to make them permanent if they are considered useful and supportive by our communities in the longer term.
"It will be a number of weeks before residents start to see changes on the ground. This is to allow us time to talk with local communities, residents and businesses regarding the proposals so we can put in place the most effective and appropriate measures possible.
"We also have the option to apply for further funding, so we would be pleased to hear from any communities with suggestions for other steps we could take."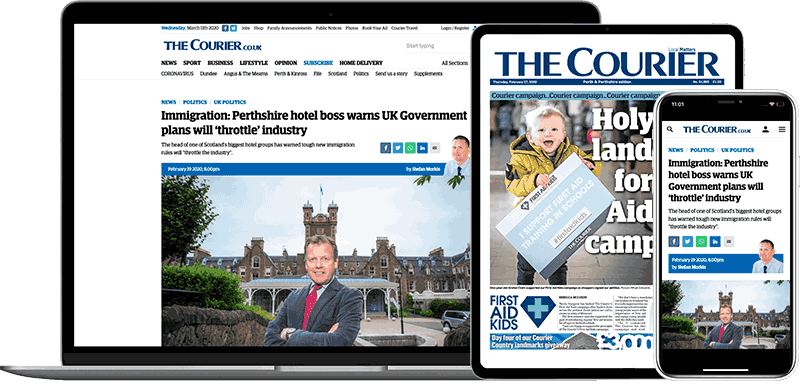 Help support quality local journalism … become a digital subscriber to The Courier
For as little as £5.99 a month you can access all of our content, including Premium articles.
Subscribe