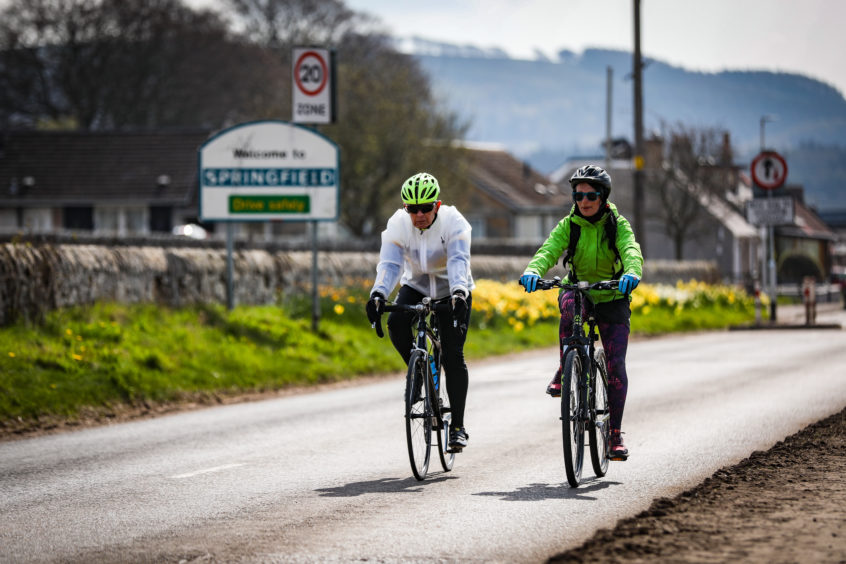 The Courier has published the results of its Pandemic Pedal Power survey – a comprehensive picture of local cycling habits and attitudes across Tayside and Fife. But how do those habits vary across the region? To find out, we've broken down the survey results to identify key priorities and problems in Dundee, Angus, Perth and Kinross and Fife.
Fife: Kingdom of the car?
Cycling in the Kingdom of Fife, judging from the results of our survey, is best done away from the main roads.
People who cycle across the region say they are more concerned about the behaviour of bus, lorry and car drivers than any other road user.
Alongside Perth and Kinross, Fife scored highest in dissatisfaction with public funding for cycling and infrastructure, with discontent expressed about both cycling in towns such as St Andrews and the routes linking the region's settlements.
A common feeling among those who completed our survey is that there is little consideration given to active travel infrastructure by Fife Council and, when suggestions are made, they allege, the authority is not interested.
"Although there may be at least temporary changes during the current crisis Fife Council has put little in my area towards funding better facilities," says Patrick Marks.
"Cycle officers working for the council try their best but are constrained by the lack of funding. Fife's road management staff do not support reducing speeds on roads used by cyclists."
When they do head out – and they are doing so more often, our polling suggests – Fifers who cycle tend to stick to the local area.
Three-quarters say they use their bike to go to the shops, more than any other part of Courier Country, and around three in five cycle an average of less than 30 miles a week, or just a few miles each day, despite Fife's enviably large road network.
Sarah Dallas-Ross, from Wormit, says potholes are a constant cause for concern in several parts of the county.
"I'd like to have someone responsible for road repairs and maintenance cycling alongside me to experience this for themselves – they wouldn't be happy to have to experience the discomfort," she noted.
"I'm also concerned, that having seen so many more people out cycling on roads during lockdown, including lots of families with children, obviously really enjoying being able to do this safely, that they will be put off now that traffic is increasing so dramatically – and a lot of this traffic seems to be travelling much faster than before lockdown."
Case study: 'My life flashed before my eyes'
Marine biologist Emily Hague never thought she'd cycle beyond childhood – but lockdown changed her mind.
A keen hiker, the 29-year-old is more than happy to traipse from place to place on foot but the prospect of going further in less time was, she says, too good to resist.
She borrowed a bike from a friend to start but has caught the bug, and is planning on buying her own.
The Lifeboat volunteer is even considering buying her bike through the Cycle To Work vouchers scheme and cycling to St Andrews from St Monans instead of driving.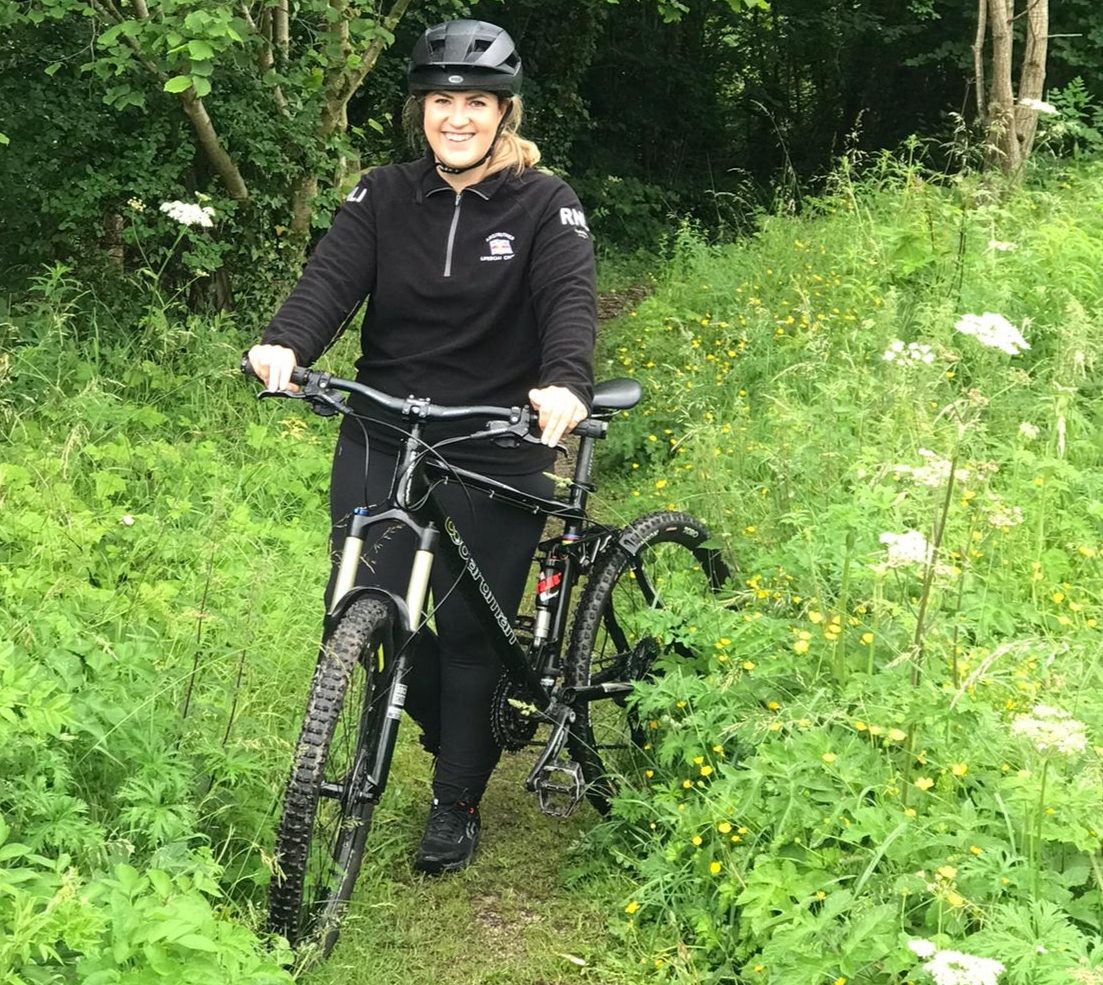 "I thought I'd just start cycling to see how far I could go, and I knew the roads would be quiet," she says. "It would have never crossed my mind to cycle before – if someone told me at Christmas I'd be cycling this summer I'd have called them mad."
Emily has covered 1,000km (621 miles) cycling with friends and heading to the shops – but is finding the habit tricky to keep up as traffic returns to the roads.
"There isn't much in the way of infrastructure around us at all – I'm mainly sticking to the normal roads but I keep trying to find roads where there are less cars.
"Now things are returning to normal you notice the cars coming back. It's okay, but it wouldn't take much to put you off going out. Dedicated paths would help me carry on."
While much of her cycling in lockdown has been incident-free, she has experienced one near miss when a car driver overtook her at a close distance and immediately cut in front.
"There was no need for them to do that – I wasn't expected it. If I had put my hand out I would've been able to touch their car," she recalls.
"It put me off a bit but I hope it's just the one bad experience I have every 1000km.
"I've seen a lot more people out cycling and I hope half of us stick to it. I've got a lot more energy now and you feel a bit more in touch with nature."
The local response
Fife Council announced earlier this week that it had secured £2.42 million from the Spaces for People fund to develop temporary infrastructure for active travel during the coronavirus pandemic.
Among the initiatives planned are widened footpaths, pop-up cycle lanes, speed reduction measures and "behaviour change promotion" to encourage people to leave the car at home.
The measures are being considered for larger towns and smaller villages alike: the full list comprises Anstruther, Burntisland, Crail, Cupar, Dunfermline, Elie, Glenrothes, High Valleyfield, Inverkeithing, Kirkcaldy, Leslie, Leven, Lumphinnans, Methil, Oakley, Rosyth, Saline, St Andrews and Windygates.
While the plans are being developed the authority has said it is keen to hear from local communities, councillors, businesses and bus operators to ensure the measures work for everyone.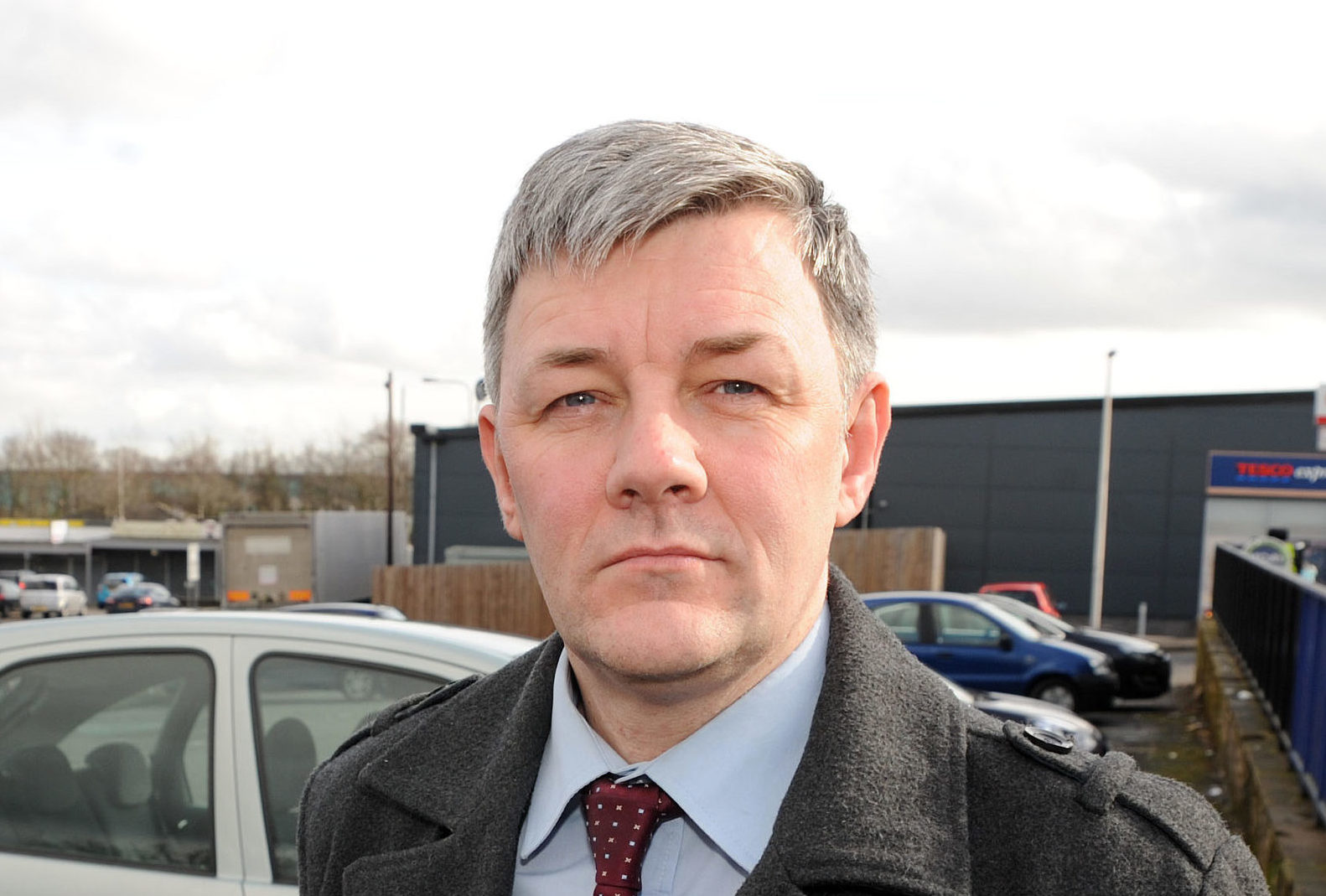 Councillor Altany Craik, convener of the council's economy, tourism, strategic planning and transportation committee, said: "In Fife, more people are cycling as the number of car journeys have declined over recent months.
"The changes being introduced will enable Fifers to move around sustainable, freely and safely. We want to help Fifers look after their physical and mental health while still being safe on our streets.
"The council is also encouraging people to safely access services in town centres while maintaining physical distancing. We are committed to creating additional spaces for pedestrians so that they can physically distance for the foreseeable future."