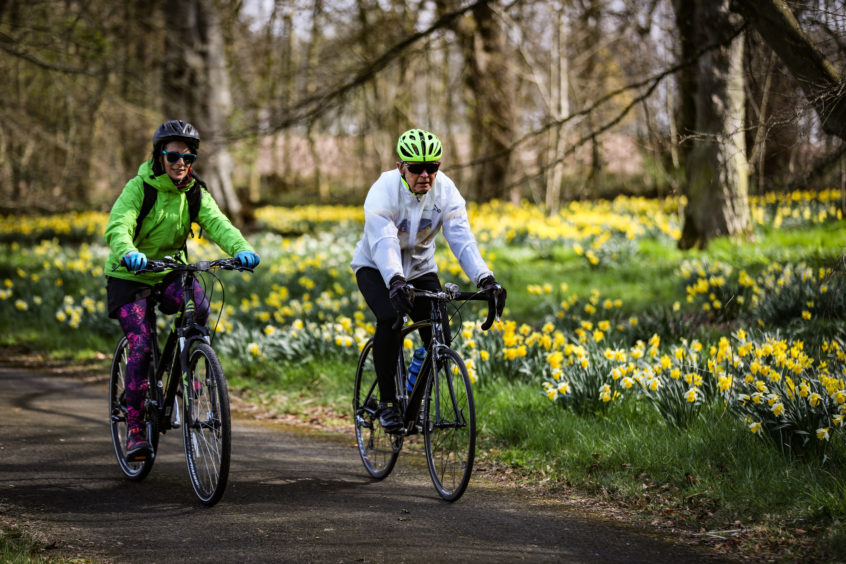 The Courier's Pandemic Pedal Power survey revealed that six in ten people who cycle locally feel their area is not doing enough to support active travel infrastructure.
The survey caps several weeks of reporting on the region's cycling infrastructure during lockdown, as it emerged that the number of people cycling has almost doubled during lockdown thanks to quieter streets.
Courier Country bike routes aren't good enough, six in ten cyclists say in new landmark survey
The pandemic has served as a wake-up call for campaigners who say now is the time to take road space away from private cars and give it back to more democratic means of transport, such as bicycles and buses.
To encourage active travel use during the coronavirus pandemic, Sustrans has administered the Spaces for People fund, handing out upwards of £30 million to local councils to create pop-up infrastructure and widen pavements.
And since we started our series, the number of councils seeking funding from the pot has ballooned.
After collating the results we approached the councils of Dundee, Angus, Perth and Kinross and Fife with regional breakdowns of the data, asking them for their views on our findings.
We've also spoken to local cyclists from each area to get a feel of how they've found getting about in lockdown – and whether they feel their area is really ready to embrace active travel. Read what we found out below.