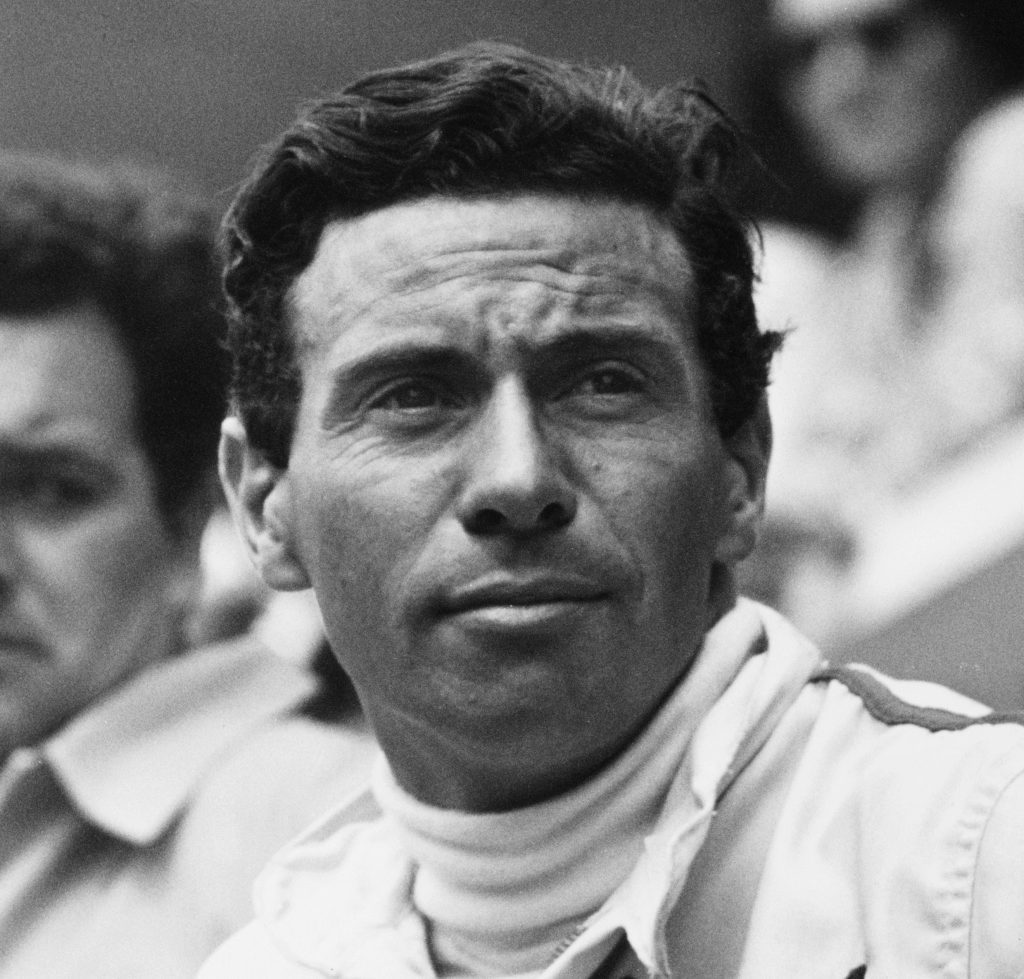 Courier Country motorsport fans have been urged to help a museum project honouring  two-time Formula One world champion Jim Clark across the fundraising finish line.
The £1.65 million scheme aims to expand the Jim Clark Room in Duns, where a unique collection of more than 100 trophies amassed by a man regarded by many as one of the greatest racing drivers of all time already draws thousands of visitors from across the globe each year.
Clark was born in the Fife hamlet of Kilmany and is recognised there by a bronze statue, unveiled in 1997 by close friend and on-track rival, three-time F1 World Champion Sir Jackie Stewart.
At just six years old, Clark left Courier Country before becoming the Borders farmer whose talent behind the wheel would bring him iconic status in the history of motorsport.
The museum plan has drawn support from the Scottish Border s Council and is aiming for substantial lottery funding to help expand the facility and allow cars which Clark drove to glory at the world's legendary Grand Prix circuits to go on display, hopefully trebling annual visitor figures.
The Jim Clark Trust hopes the project will be complete by 2018 – the 50th anniversary of Clark's tragic death in a Formula Two race at Hockenheim in Germany aged just 32 – and with a community fundraising target of £300,000 would love to see support from the area of the legend's birth.
Trust secretary and chair Ben Smith said: "The Jim Clark Trust would be delighted to receive the support of Kilmany and Fife to raise awareness of plans for the new £1.6m museum and our fundraising campaign.
"Jim Clark is one of Scotland's greatest and much loved sporting icons, born in Kilmany and commemorated by the David Annand-designed bronze statue which still draws fans from far and wide to this day.
"Our aim for the new museum in Duns is to celebrate his life and legacy for those that knew him and the next generation through heritage, education and inspiration.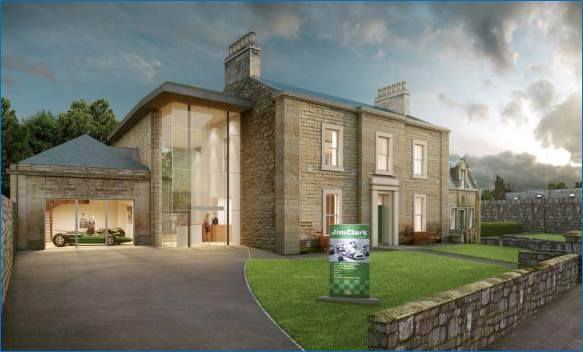 "We are very grateful for the support of Sir Jackie Stewart and motor sport, but most importantly the general public, without whom this project would not be possible. Every pound helps and we would be delighted to receive donations and enquiries," added Mr Smith.
Donations to the museum appeal can be made at https://www.justgiving.com/jimclarktrust.
The quiet man whose shyness belied genius
Jim Clark was the shy Scots farmer whose mesmerising skill behind the wheel continues to see him regarded by many as the greatest ever racing driver.
In the deadly era of the 1960s, Clark won two Formula One World Championships, the legendary Indianapolis 500 and recorded 33 pole positions on his way to 25 Grand Prix victories from just 72 races.
He turned his talent to GT racing, sports cars, saloons and even rallying, universally admired as a remarkable rival and fine friend by the drivers of a halcyon era graced by names including Jackie Stewart, Graham Hill and designer Colin Chapman, in whose Lotus racing cars Clark dominated.
Stewart said of his great pal: "He was so smooth, he was so clean, he drove with such finesse.
"He never bullied a racing car, he sort of caressed it into doing the things he wanted it to do."
The three-time F1 World Champion is the honorary president of the Jim Clark Trust, alongside fellow trustees including triple Indy 500 winner Dario Franchitti, Scots F1 star David Coulthard and Le Mans legend Allan McNish.