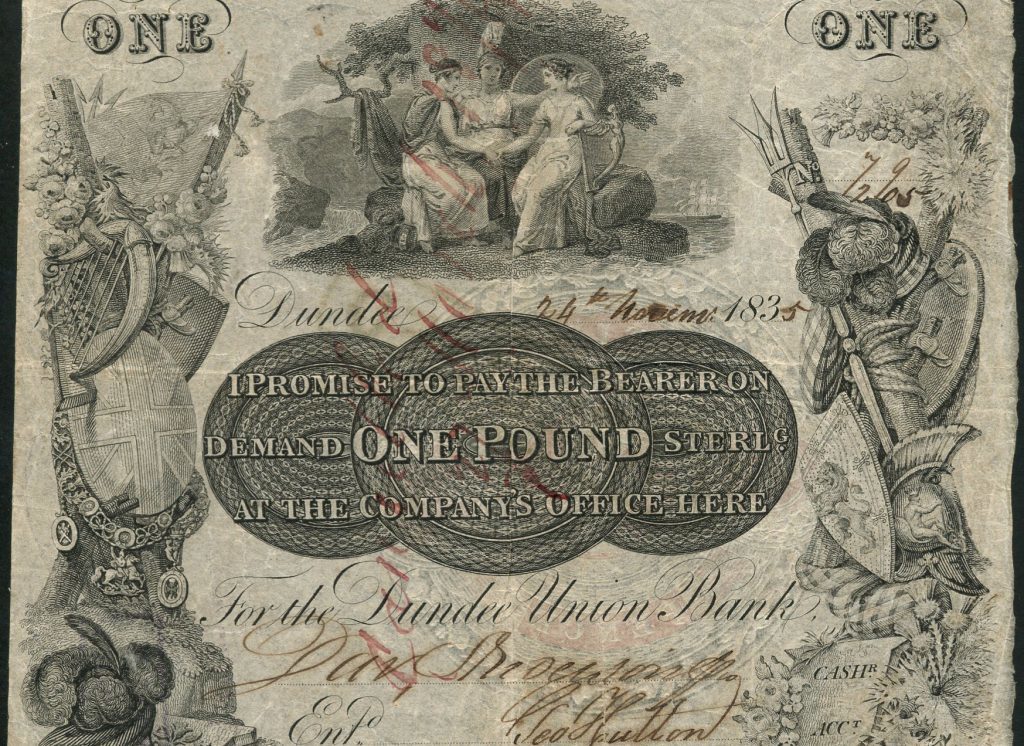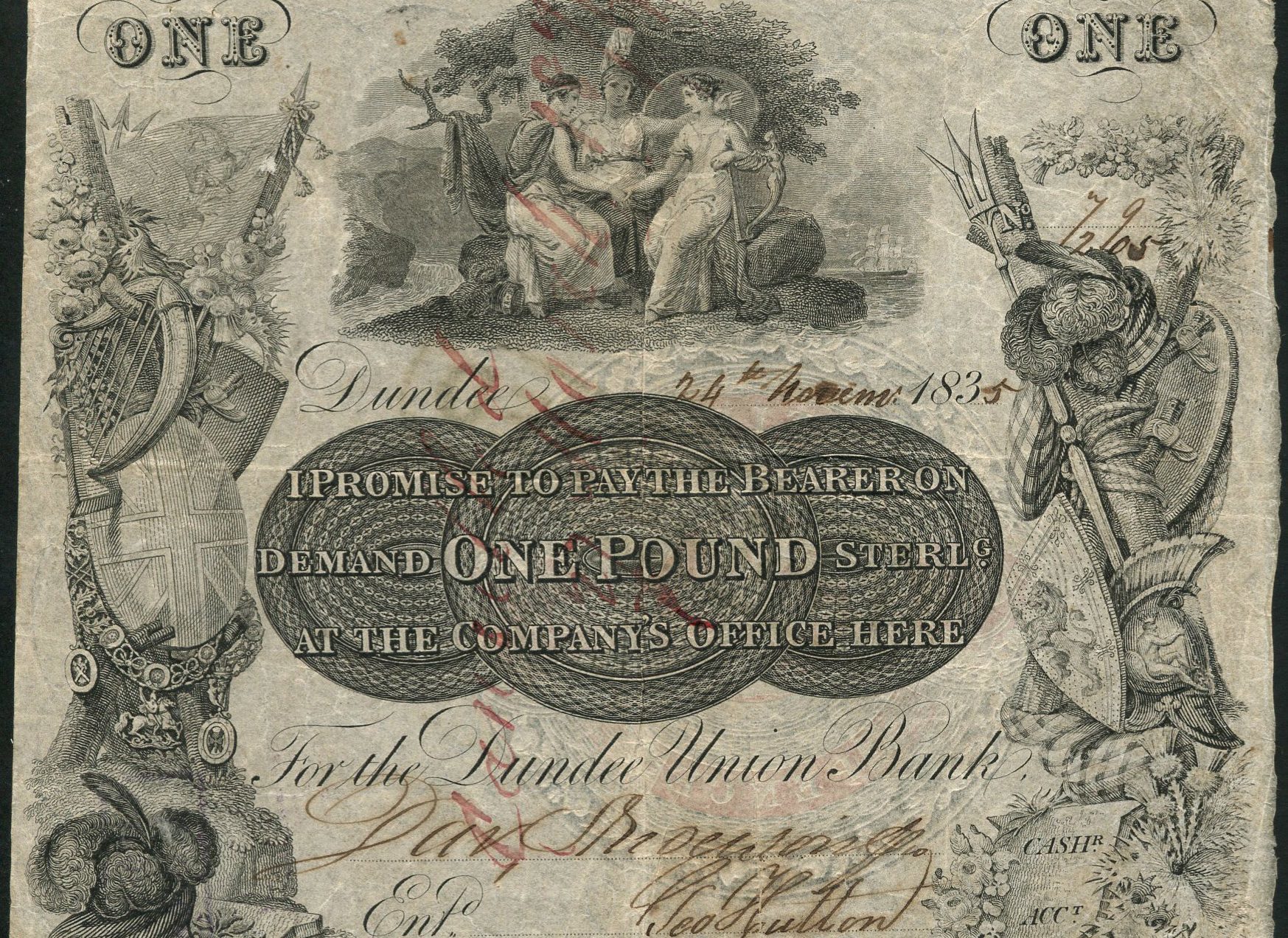 A set of rare Dundee, Perth, Fife and Angus banknotes, produced in an era when the area printed its own money could fetch thousands of pounds at auction.
One of the most valuable notes in the collection is a one pound note issued by the Dundee Union Bank on November 24, 1835 which features, at the top of the note, an image of The Three Graces.
It is expected to sell for between £600 and £800 early next month.
Another Dundee one pound note, issued by the Dundee Commercial Bank on November 5, 1830 could fetch between £500 and £700.
At the top of the note is an image of Dundee and its harbour as well as a maiden, symbolising abundance.
Although the note is mostly black and white, its value is highlighted on a blue background.
A third Dundee one pound note, dated December 14, 1824 and purporting to be issued by the Dundee Union Bank, is a "contemporary forgery" meaning it was forged in or around 1824.
Even though it is a fake it is likely to sell for between £150 and £200.
Neighbouring Perth also used to print its own money in the nineteenth century and seven Perth notes are expected to sell for about £1000 at the auction.
They include an unissued Perth Banking Company twenty shillings (one pound) note, which could sell for between £400 and £500.
It is thought to have been produced in or around 1808, three years after the Battle of Trafalgar and the death of Lord Nelson.
Another unissued one pound note was produced in or around 1808 by the Fife Banking Company and features the words 'Fife Banking Company' and 'Cupar' and an image of the Thane of Fife armoured on horseback. It is worth between £300 and £400.
Angus is also represented in the auction with five notes from the Montrose Bank and the Arbroath Banking Company and Arbroath Banking Ltd, which are expected to sell for between £2,000 and £3,000.
The locally-produced notes are among 400 rare Scottish banknotes put up for sale by the Edinburgh-based Chartered Institute of Bankers in Scotland and which are expected to sell for between £125,000 and £150,000 at the Spink auction.
The short-lived Dundee Union Bank was founded in 1809 and was absorbed by the Western Bank of Scotland in 1844.
The Dundee Commercial Bank was founded in 1792 but ran into difficulties and was eventually reorganised as the Dundee New Bank on January 14,1802.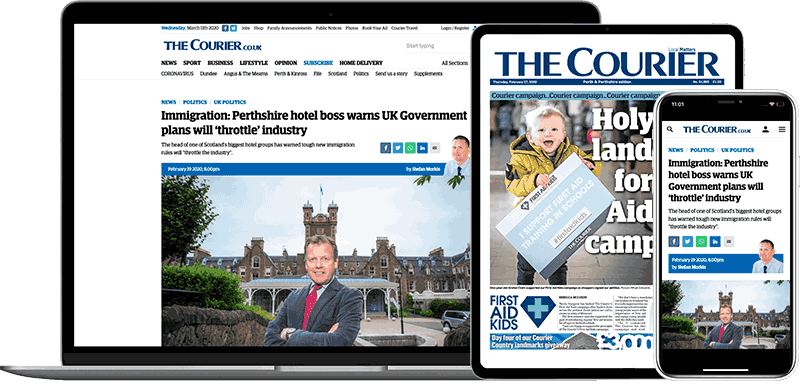 Help support quality local journalism … become a digital subscriber to The Courier
For as little as £5.99 a month you can access all of our content, including Premium articles.
Subscribe