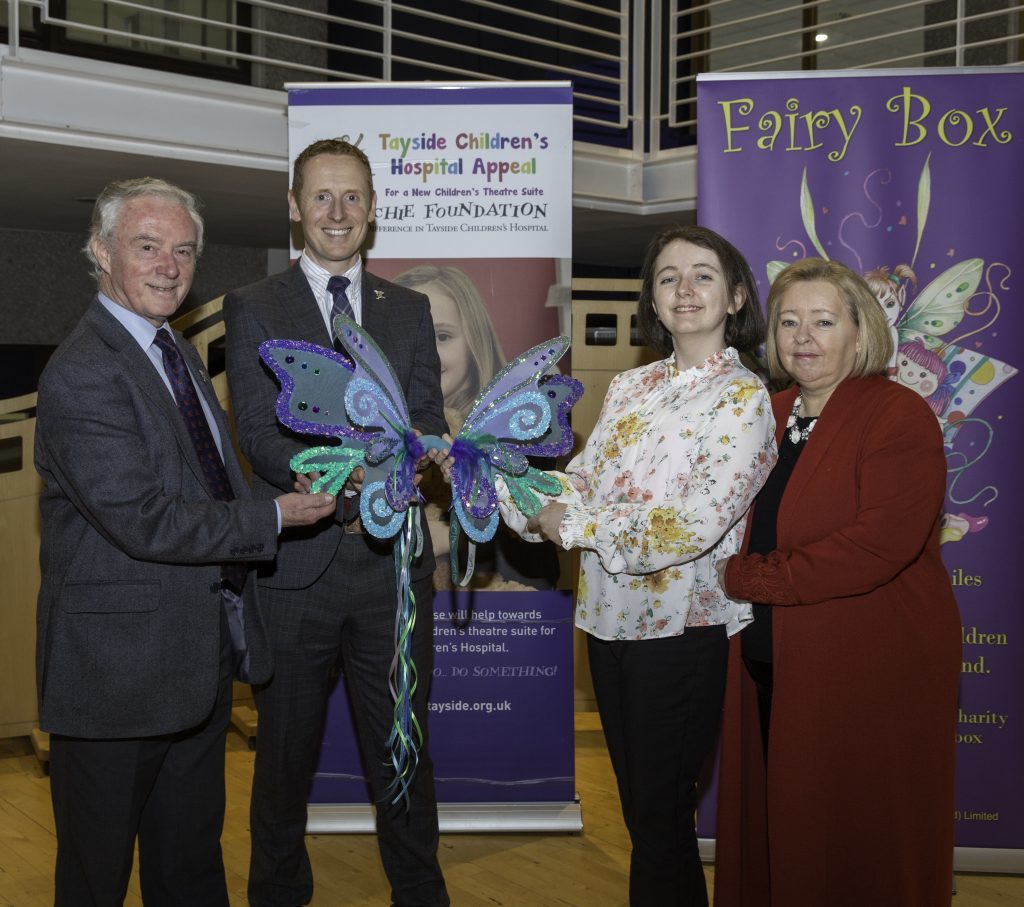 The ARCHIE Foundation has taken over a Tayside charity which offers presents from "fairies" to sick children.
The foundation, which is currently working on a £2 million appeal to "make the difference" to an upgrade of Tayside Children's Hospital, will now work to spread the magic of the scheme across hospitals in Scotland and beyond.
Fairy Box was created by a Dundee mother after her daughter was diagnosed with leukaemia at the age of five in 2000.
Rosemary Butler, said to help her daughter Aimee through the stressful treatment, she would read fairy tales with her.
Rosemary added: "Aimee was able to immerse herself in these stories and to leave hospital far behind. It was more than a passing escape, it was a lifeline to the future.
"In the time since then her leukaemia returned twice and she has needed two bone marrow transplants and a 'mini' transplant.
"The fairies definitely helped her through these times. How else do you explain that although she has a very rare DNA and had a million to one chance of finding a bone marrow match, one was found within seven weeks? This remarkable person came to Aimee's help each time she needed them."
When Aimee's leukaemia returned for the second time, Rosemary asked the author of a book of fairy art to see if they would send her a card.
Within just a few days, Aimee had received hundreds of cards, all on a fairy theme.
Rosemary continued: "As Aimee's fairy gifts were piling up she started sharing them with other children undergoing similar treatment and saw the pleasure they brought to them.
"This is how Fairy Box began. For the next decade, working with friends who became charity trustees, Nessie Cormack and Marcus Kenyon, we have helped thousands of children across Scotland receive a gift through Fairy Box at a difficult time for them in hospital."
Aimee is now 21 and studying computer arts and animation at Dundee and Angus College, hoping to use these skills to create immersive stories to share the fantasy worlds she loved when she was younger.
After 10 years of fundraising, the current charity trustees have decided to retire, and have passed the baton to ARCHIE.
Rosemary said: "We are so thrilled now to have the opportunity to hand our fairy wings to a wonderful children's healthcare charity, the ARCHIE Foundation, to continue the work towards Aimee's ambition to have Fairy Boxes in as many children's hospital wards in Scotland as possible."
At various times since 2000, the boxes have been found in Glasgow, Aberdeen, Perth, Kirkcaldy, Stirling and Orkney.
David Cunningham, chief executive of The ARCHIE Foundation, said: "We would be delighted to help to restore those no longer in place and then to expand towards achieving Aimee's ambition.
"The Fairy Box fits in perfectly with the work ARCHIE does to make a difference for sick children and their families in hospital and the community by providing the extras which make their experience as good as it can be even in difficult circumstances.
"With a little help from the ARCHIE Foundation for children like Aimee, who are receiving wonderful clinical care but which is hard to endure, a visit to the Fairy Box will continue to help them through."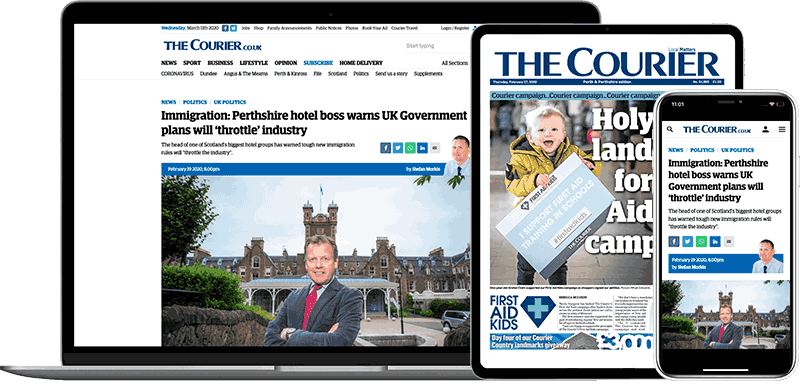 Our free web and ePaper offer to help you stay informed in these challenging times
3 months free access to our web and ePaper pack including Premium articles.
Subscribe