Derek Mackay told MSPs last night he would leave no stone unturned to save Dundee's Michelin plant from closure.
The finance secretary said he had a "laser-like focus on the art of the possible" to protect the 845 skilled jobs.
A source close to talks on a rescue deal backed the efforts, but warned against raising expectations that jobs could be saved given the trading conditions.
Mr Mackay said the work of the Scottish Government and an action group he has launched will give the factory a "fighting chance" for survival.
He told the Scottish Parliament: "Our primary objective right now is to protect the workforce and save the plant."
Asked about whether grants handed to Michelin can be returned to the taxpayer, Mr Mackay said: "The objective here is not to scrape back a few million pounds from government grants, it's to save 850 jobs, that is our priority, that is our mission."
https://www.thecourier.co.uk/news/uk-world/760217/michelin-gives-mackay-three-weeks-to-try-to-rescue-dundee-tyre-plant/
Michelin bosses deliver factory death knell in 10-minute briefing to staff
VIDEO: We ask Michelin Dundee boss…Why is factory closing? When will job losses begin? Any hope site can be saved?
A source close to discussions on rescuing the plant told The Courier the chances must not be talked down. But they added: "We also have to be realistic and not allow people to be delusional in the hope they are going to keep their jobs."
At Holyrood, Dundee-based Labour MSP Jenny Marra, said the £350 million Tay Cities Deal investment will "not touch the sides" now.
VIDEO: 'Still hope' for future of Michelin Dundee factory, says Derek Mackay
Calling for an independently-chaired Dundee taskforce, she said: "The Cabinet secretary knows as well as I do that unemployment figures for the city do not reflect the real joblessness there."
Shona Robison, whose Dundee East constituency includes the doomed Baldovie plant, said Michelin is an "iconic business in the city and its workforce have over the years shown huge commitment and flexibility". She vowed to support efforts for a "sustainable future at the site".
At Westminster, Philip Hammond assured Dundee East MP Stewart Hosie the UK Government would do all it can.
The chancellor said: "We will work constructively with the Scottish Government to ensure we can mitigate in every way possible the impact on the community of these very large job losses."
Mr Hosie, for the SNP, welcomed his words, adding: "In the coming days and weeks, I will be speaking to the trade unions, the Scottish Government and Dundee City Council to explore options and to identify how we can best work together to support workers at Michelin and secure the future of the site."
Mike Arnott, of the Dundee TUC, compared working for Michelin to competing on Strictly Come Dancing.
"On a regular basis the plants are assessed by corporate management, then one is let go," he said. "In four years, this has happened in Italy, Oranienburg in Germany, Ballymena – now Dundee.
"Each time one is voted off, staff in those remaining are exhorted to greater efforts and sacrifices or they might be next."
On Wednesday morning, Mackay told BBC Scotland that he has been given until the end of the month to come up with a plan that could save the Dundee factory.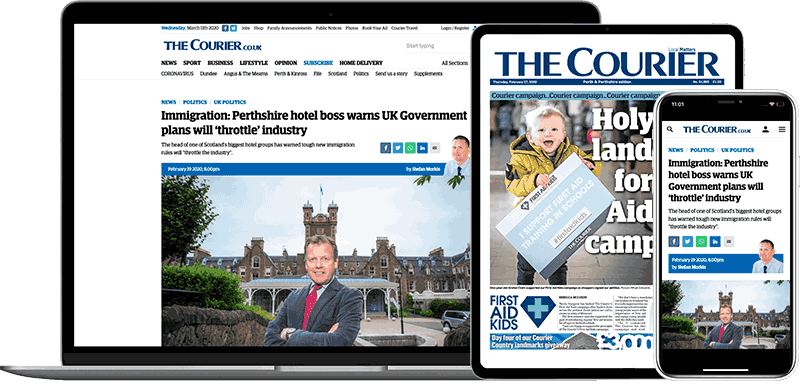 Help support quality local journalism … become a digital subscriber to The Courier
For as little as £5.99 a month you can access all of our content, including Premium articles.
Subscribe