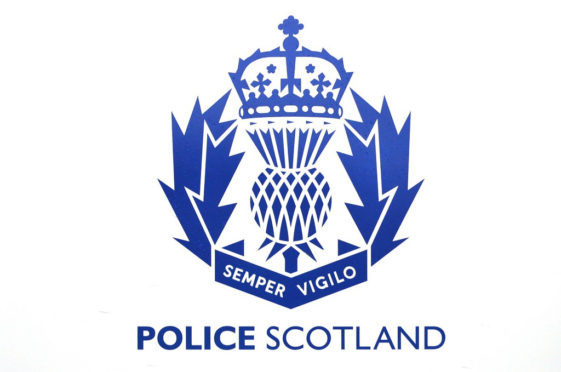 A dedicated team has been established to investigate historical sexual offences in Tayside.
Officers working in the area have faced a surge in complaints older than one year, which are more difficult to investigate and have put pressure on police resources across Tayside.
Senior officers in the region have previously linked a drop in overall detection rates to the increase in the number of older offences reported.
Support workers say outcomes for the victims of sexual crime continue to be "less than satisfactory".
The Non Recent Sexual Crime Team, based in Dundee's Bell Street but covering Dundee, Angus and Perth and Kinross, began work in July.
It follows the opening of a Forensic Examination Suite in Dundee in April, where police can conduct forensic examinations and offer support in one location.
It is also one of the only units in Scotland to facilitate an anonymous referral option where victims can choose not to speak to police.
Detective Inspector Mark Lamont, who is responsible for the Non Recent Sexual Crime Team, said: "We are continually striving to ensure that we provide a professional service to the victims of sexual violence.
"The creation of the new team, as well as the forensic examination suite, are part of the improvement work identified in order to enhance our service provided to victims, he added."
The announcement follows falling rape detection rates across Tayside during the first part of this year.
In Dundee, the rate fell 30.7% – from 75.8% – to 45.1%. Police in Angus reported slightly worse figures, with the detection rate falling 37.7% – from 68.2% – to 30.5%.
In Perth and Kinross the rate fell from 54.1% to 48.7%.
Detective Inspector Lamont added: "Detection rates are important, however I would like to reiterate that the team was set up to enhance the service provided to the victims of sexual violence.
"The experienced team of detectives will ensure that all available resources and avenues of investigation are utilised in order to bring offenders to justice."
Chief Inspector Wayne Morrison, the Angus local area commander, said almost half of the rapes reported in the county in the first quarter of the year were non-recent.
He said: "The workload, especially on inspector ranks, was getting out of control. Because so much of the work was non-recent the decision was made to have a full time senior investigating officer leading that type of inquiry and diverting resources to that area."
Heather Williams, Women's Rape and Sexual Abuse Centre – Dundee and Angus, said they had also seen more women coming forward to talk about the past.
She said: "Often people will try to cope on their own. They don't want to talk about what's happened for many reasons. Whenever someone feels ready to talk about it we are here to support them with this."
She said the increase in offences reported to the police was positive.
"However, the outcomes for those who report continue to be less than satisfactory when we look at the criminal justice system as a whole.
"Hopefully this latest approach by the police will see an improvement in detection which lead to an improvement in convictions."