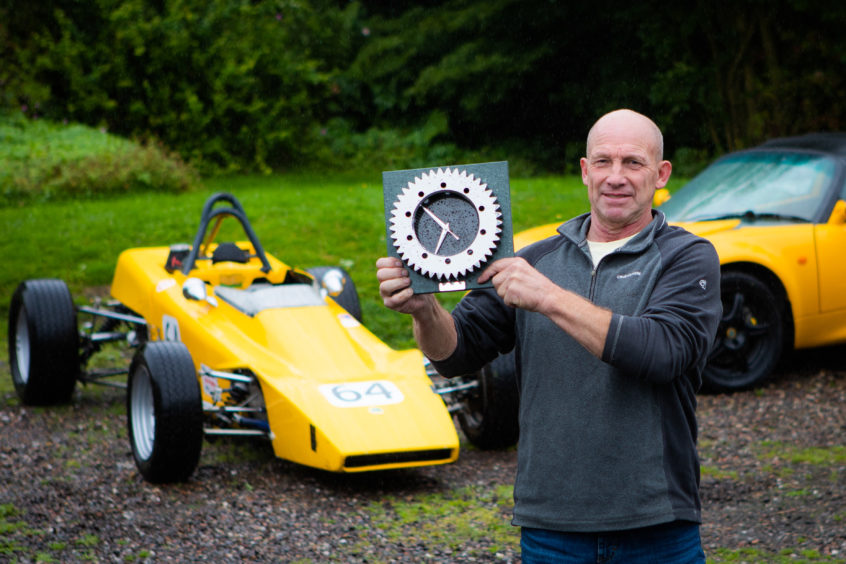 More than half a century after meeting his hero as a starstruck schoolboy, a Perthshire motorsport enthusiast has scored his greatest victory in a tribute event to Formula One legend Jim Clark.
In a giant-killing display of which the two-time world champion and Indianapolis 500 winner would have been proud, 62-year-old Andrew Paterson scorched to the top of the Bo'ness Hillclimb in a 60th anniversary memorial event marking Clark's only visit to the country's first purpose-built motorsport venue.
Among machinery of much greater horsepower at the hands of younger and more experienced drivers, Andrew Paterson took his nimble, lightweight Lotus 61 to glory in the competition honouring Clark's 1969 participation in the  hillclimb on the Kinneil estate – a day when he also took the spoils.
Andrew, who lives near Perth, has won the Bo'ness Revival hillclimb for the past three years but said the significance of the anniversary connection to Clark made this year's victory a dream come true.
"I've done a lot of motorsport and won various things but I would happily give them all up for this one," he said.
"I retired for a while but got back into it and I was really keen to win this year.
"I met Jim Clark when I was an eight-year-old at Ingliston racing circuit.
"My dad knew Jackie Stewart through clay pigeon shooting, and both Clark and Stewart were there that day for a marketing event so I was able to get their autographs – and I still have them.
"Clark won with Lotus, I was Lotus daft as a laddie so there's always been a thing about Lotus for me as well.
"It was a bit of a giant-killing act but the car is so nimble and I just got it right. I've had it since 2015 but hadn't been in it this year.
"I had a mishap on the first run so I had one chance to get it right on the Sunday and the pressure was on a bit, but it turned out to be a great day."
The 1960s encounter with Clark fired a passion in motorsport which has passed down the family line to his daughter, Julia.
"She's got her own Formula Ford but this car will be getting handed down to Julia and hopefully her name might one day be alongside mine on the trophy, that would be a great thing," he said.
"I've bought myself another car and I want to have a good go at the Scottish Hillclimb Championship next year before I'm too old, but to get this one at Bo'ness with the Jim Clark connection is something I'm really proud of."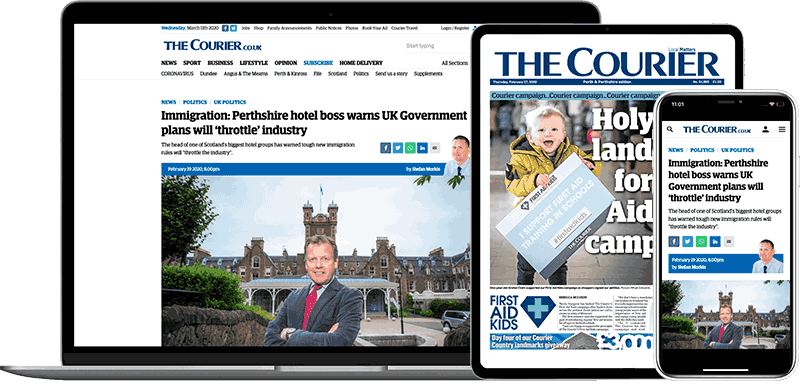 Help support quality local journalism … become a digital subscriber to The Courier
For as little as £5.99 a month you can access all of our content, including Premium articles.
Subscribe