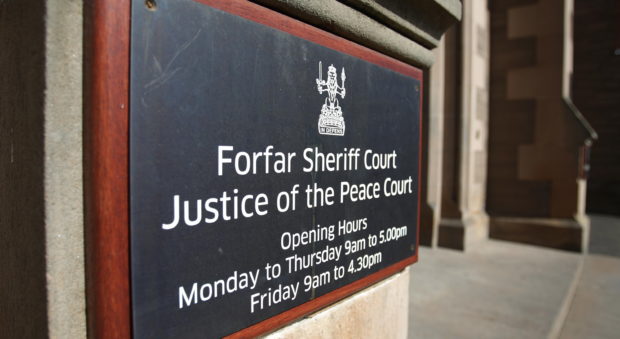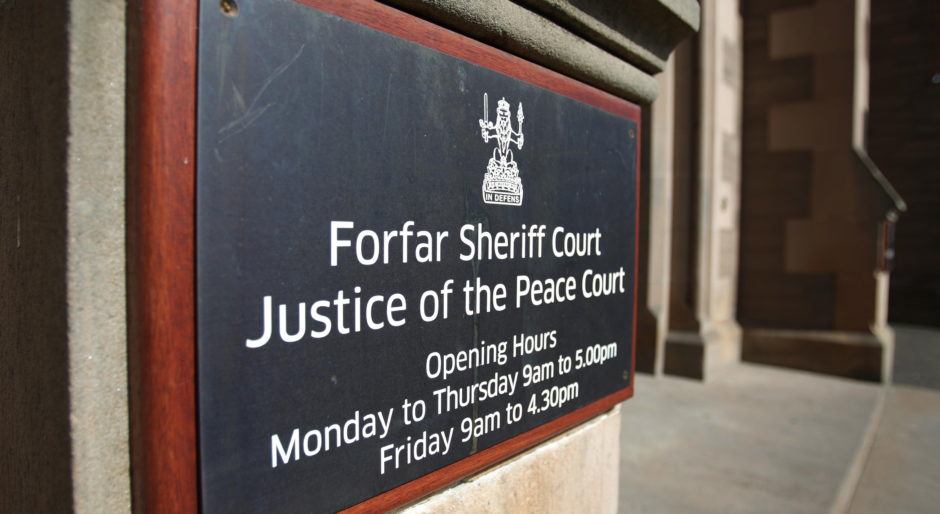 A husband-and-wife Angus crimewave have been banned from a string of shops over a five-month catalogue of criminality.
Kenneth and Leanne McPherson were told by a sheriff to stay out of the Arbroath's R S McColl, Co-op, Morrisons, Greggs and Home Bargains following offences including a £1,400 haul of booze, toiletries and other goods.
The offences included using someone else's debit card to buy goods in several of the stores, with a descent into street drugs blamed for being at the root of the crimes.
Depute fiscal Jill Drummond told Forfar Sheriff Court the owner of the Bank of Scotland debit card had reported it stolen after going onto the online banking service and noticed various transactions, all of which were in the Arbroath area around August 25
"It is unknown who took it, but all of the amounts were pretty much £30 or less," added the fiscal.
Police made enquiries and the accused were identified through photographs.
In another incident in Arbroath's Cairnie Street, Kenneth McPherson knocked on the doors of a house and demanded to see someone inside.
When he was told to leave, Kenneth McPherson replied: "Shut up or I'll batter you or stab you too", with Leanne McPherson, known as Dickson, also making a threat.
Defence solicitor Angela McLardy said there were complications which prevented Kenneth McPherson from completing a community payback order.
She said the pair had been consuming street drugs at the time, with little recollection of what was happening."
The pair, of Millgate Loan, Arbroath admitted a number of charges including shoplifting, breach of the peace and breach of bail.
Sheriff Reekie told 31-year-old Leanne McPherson: "Over a five-month period as far as I can see there were seven convictions for theft by shoplifting, including £600 where there was no recovery and £800 which was foiled.
"It is an appalling catalogue of behaviour.
"The one thing I noticed is that, rather surprisingly, you have not served a custodial sentence."
The sheriff added: "For the best part of six years you were both offence free.
"Whatever has gone wrong has done so quite dramatically.
"It is a relapse into old behaviour that we need to nip in the bud.
"Your offending is a huge catalogue over a five-month period, including just ignoring court orders and I could easily just jail you just now."
The pair were placed on a high tariff deferred sentence for four weeks.
"The stakes are pretty high for both of you," the sheriff said.