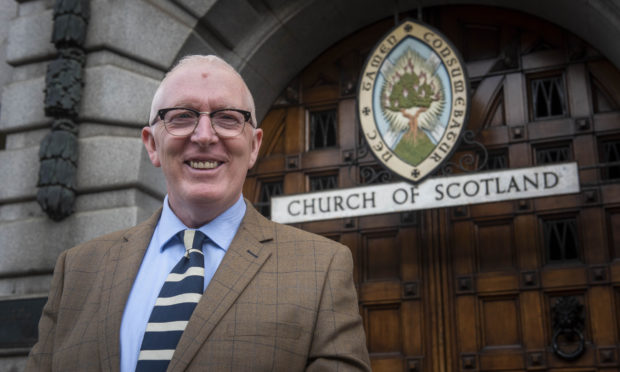 It may have taken a little longer than the seven days of creation.
But, finally, the cross-legged of a Mearns kirk congregation can now enjoy some blessed relief without having to venture out into the vagaries of the weather on the St Cyrus coast.
Little things mean a lot and, after 165 years of an outside lavvie, the prayers of parishioners have been answered.
Not by divine intervention, rather determination and damned hard work on the part of the 80-strong congregation whose five years of fundraising has delivered the transformation of their place of worship.
With the changes have come a pledge to make the kirk a place for all the community, maximising its use by local groups in a manner being repeated in towns and villages across Courier country.
Including Monifieth, which only weeks ago heralded the opening of its stunning £2 million-plus 'labour of love' Parish Church.
Bricks and mortar projects are achievements which kirk sessions and congregations should be rightly proud of, and the appointment of Arbroath minister Martin Fair as the Church of Scotland's Moderator designate is another cause for congratulation.
When he assumes the role as the kirk's ambassador, the wider world will have the opportunity to appreciate the many qualities which have won the Rev. Dr Fair admirers well beyond the walls of churches including St Mary's in Dundee, where he was minister before arriving at St Andrews in the Angus town.
Faith in the future exhibited by building projects in the likes of the Mearns and Monifieth is shared by the 55-year-old minister, whose journey has taken him from Bermuda to the Bell Rock and now on to the important role.
"I am really excited about the future of the Church and quite frankly, if I solely focused on statistics that suggested terminal decline I would have quit the ministry years ago," he said.
Martin's inspiring leadership has seen the development of the Havilah project over 13 years to create a safe haven for addicts.
The tragic death last May of Scots musician Scott Hutchison, the frontman of one of Mr Fair's favourite bands, has also led him to call for a redoubling of efforts to address the "horrendous endemic problem" of suicide.
With his track record of action in so many other areas, one can be certain that the kirk's move to appoint its first ever Moderator from Arbroath is a move to be praised.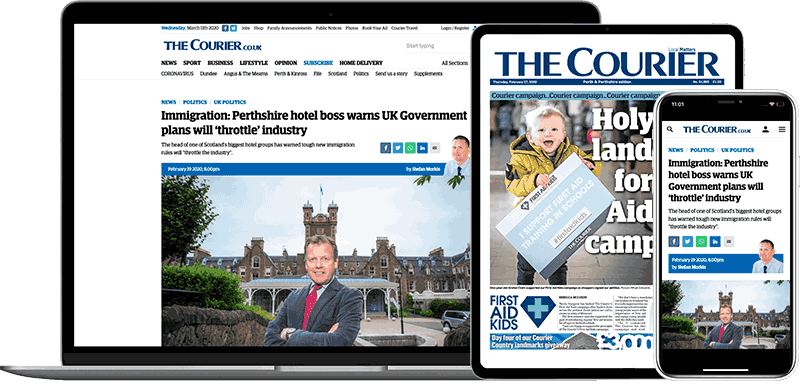 Help support quality local journalism … become a digital subscriber to The Courier
For as little as £5.99 a month you can access all of our content, including Premium articles.
Subscribe