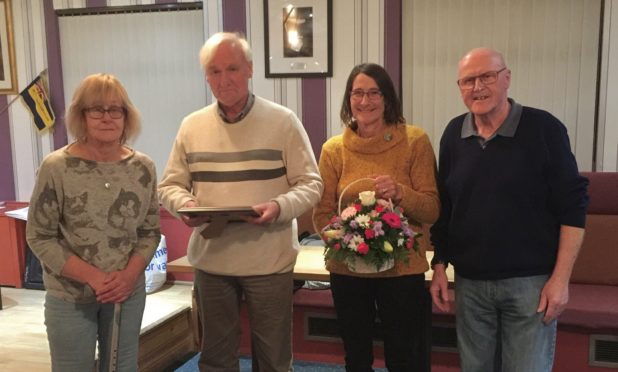 The Angus 'Bamber Gascoigne' has bowed out after over 20 years as quizmaster of his local MS group.
Ian Mackay joined the Multiple Sclerosis (MS) Society Angus local group committee in 1993 shortly after being diagnosed with the illness.
Mr Mackay has now been offered a heartfelt thanks by the charity for his outstanding contribution which has offered people living with MS more opportunities to connect.
Formerly a member of the Royal Air Force, Mr Mackay was health and safety officer for the group before he decided to expand their social calendar.
He first introduced a quiz night to the group over 20 years ago and has been churning out questions and ticking off answers ever since.
He first stood down from the committee of the MS Society Angus local group in 2002 but continued as quizmaster for a further 17 years.
Mr Mackay has just bowed out after putting on his final quiz.
Dorothy Robertson, coordinator of MS Society Angus local group, said: "We'd like to offer our heartfelt thanks to Ian for everything he has done for the group and for people living with MS in the area.
"He has made a real difference to the way we work and without his invaluable input we wouldn't be in the position we are today."
As a thank you for his dedicated work the group presented Mr Mackay and his wife Wilma with afternoon tea and flowers which was described as a lovely surprise.
Morna Simpkins, director of MS Society Scotland, also hailed Mr Mackay's influence locally and his quizzing exploits over the years.
She said: "A massive thank you to Ian for all the work he has done with our Angus group.
"People like him make an invaluable contribution to MS Society Scotland and are a real force for good in our community."
Anyone who would like to volunteer with MS Society Angus local group or find out more about what they do can visit https://www.mssociety.org.uk/care-and-support/local-support/local-groups/angus-group
Earlier this year MS Society Scotland launched 'My MS, My Way: Tayside' to offer people in Angus, Tayside and Perthshire information and emotional support from the point they are diagnosed with MS.
The original Bamber Gascoigne was the original quizmaster on University Challenge which initially ran from 1962 to 1987.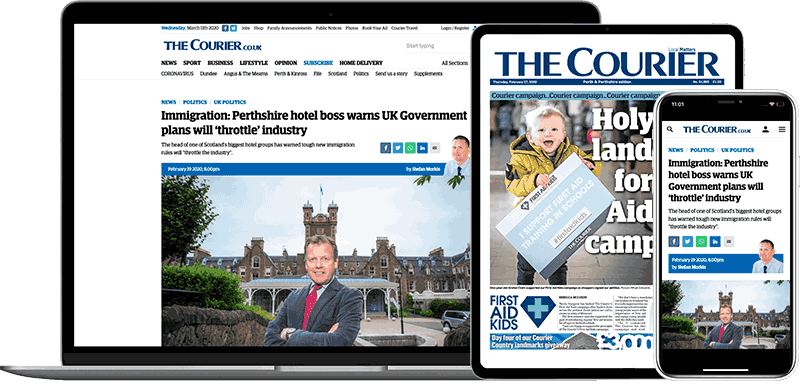 Help support quality local journalism … become a digital subscriber to The Courier
For as little as £5.99 a month you can access all of our content, including Premium articles.
Subscribe