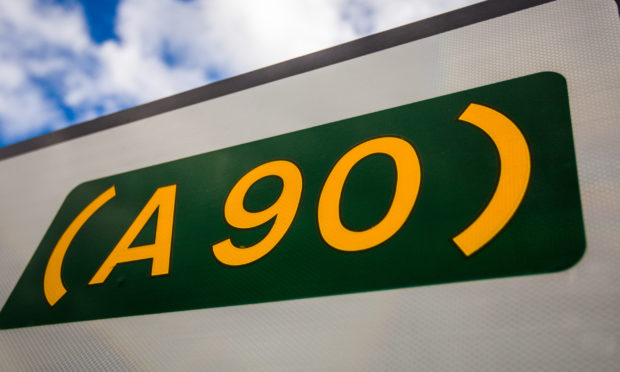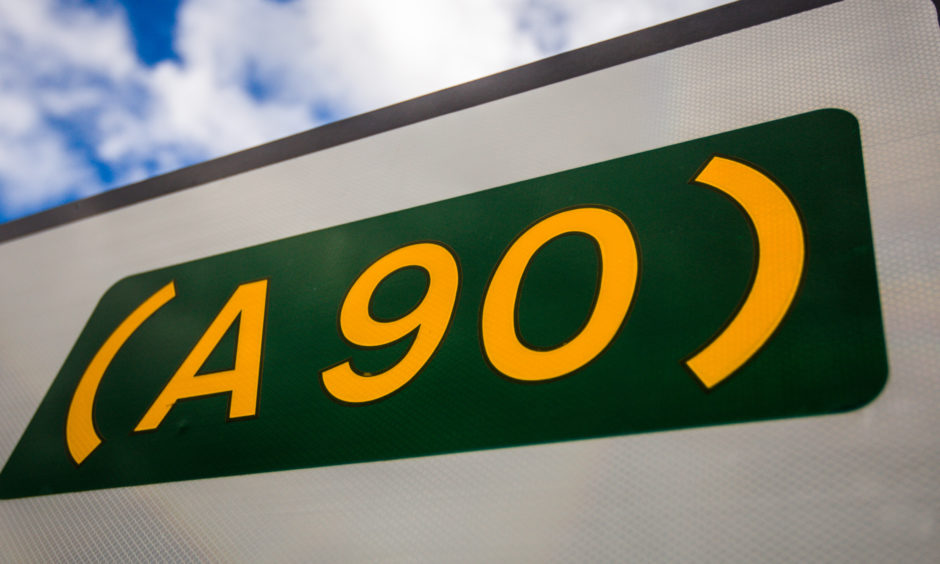 A Fife motorist has held on to his licence after a road rage incident along the busy A90 between Dundee and Forfar.
Alexander Kerr was heading to Brechin to look after his in-laws when he started to tailgate another driver at the Struan's roundabout on the northern edge of Dundee.
Once past the motorist the 63-year-old pulled his privately-registered car in front of the other driver so sharply that the manoeuvre triggered their automatic braking system and the trouble continued all the way to the Lochlands junction on the Forfar bypass, where the victim turned off to report the matter at the town's police station.
Kerr, of Rosebank Gardens, Dunfermline originally pled guilty by letter to a charge of dangerous driving on the dual carriageway on November 26 last year, but was subsequently allowed to withdraw the plea.
A warrant was then issued arrest after he failed to turn up at court, and the accused appeared on invitation before Sheriff Alison McKay at Forfar where he admitted a charge of careless driving by tailgating another vehicle and crossing lanes when it was unsafe.
Depute fiscal Jill Drummond said the incident happened around 11am when the witness was overtaking a lorry and became aware of Kerr behind him.
"He was so close the other driver could not see the registration on his car. They pulled back in and the accused pulled in front of them, causing the automatic braking system to activate.
"The witness then pulled back into the fast lane to overtake the accused, but then claims the accused speeds back up again when they tried to move back in."
Kerr's solicitor said: "He was heading to his in-laws in Brechin, who are very dependent on him and his wife.
"He was delayed and was somewhat anxious and impatient, and he accepts he was too close to the vehicle in front and not giving it a great deal of consideration.
"He is a genuine first offender and his licence has been clean for the best part of 30 years," said the solicitor.
Sheriff McKay told Kerr: "This does not seem to have been a particularly good piece of driving on your part which caused another road user to immediately go to the police station and report you."
Kerr was fined £600 and given six penalty points.