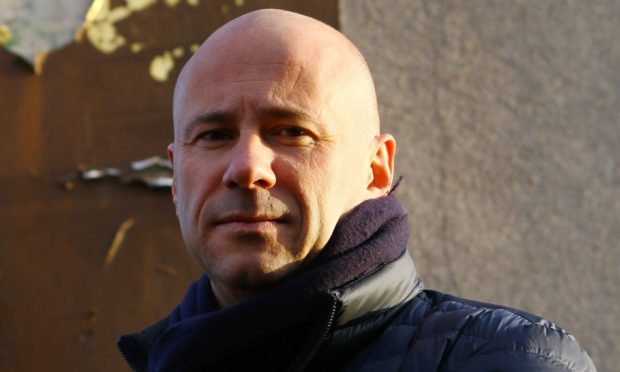 Angus Council has begun a procurement exercise to meets its obligation to provide an increase in funded early learning and childcare from August 2020.
Members of the local authority's children and learning committee paved the way forward when they met in Forfar.
Convenor Derek Wann, Conservative councillor for Arbroath  East and Lunan, asked committee members to accept a report by Mark Armstrong, depute chief executive, as the council works towards meeting the Scottish Government's commitment to expand the provision of funded Early Learning and Childcare (ELC) from 600 to up to 1140 hours per child per year.
They agreed a procurement exercise to establish an "open framework" for funded ELC provision in non-local authority settings from the 2020 deadline.
Councillors also approved the implementation of new hourly rates from August 2020.
ELC providers on their own premises or private rental will receive £5.15 per hour for three and four year olds, and £6.57 an hour for eligible two year olds.
Providers on council premises will receive £5.05 and £6.47 for three and four year olds and eligible two year olds respectively, and childminders £5.01 and £5.51.
The report found 10 nurseries and 19 voluntary playgroups currently contract with the council for the provision of up to 600 hours of funded ELC per eligible child per year.
The terms and conditions of these contracts have been refreshed and renewed annually, subject each year to approval of hourly rates by committee.
These contracts will expire on July 31 2020.
Approximately 800 Angus children access their funded entitlement in these settings each year. The cost to the council in academic year 2018/19 was £1.52m.
With the introduction of a free snack and a free meal for eligible children, the cost to the council is expected to rise to £1.98m in academic year 2019/20.
The report stated: "With the near doubling of funded entitlement to up to 1140 hours and the requirement for councils to pay a sustainable rate that enables payment of the real Living Wage to staff for the funded hours they deliver, in academic year 2020/21 the cost to the council is expected to reach £5.80m, rising to £6.37m by 2024/25.
"This includes £642,750 per year for meals."
The number of childminders in Angus with active Care Inspectorate registrations is approximately 150, all of whom are self-employed.
As part of a trial in Forfar in April 2018, which was extended to all of Angus in April 2019, childminders have been given the opportunity to deliver up to 540 hours of funded ELC to eligible two year-olds.
The council is currently contracting with eight childminders with whom 13 eligible two year-olds have been placed.
The cost to the council is up to a maximum of £3,500 per child per year.
These contracts will also expire on July 31 2020.
The ongoing costs of the contract will be met from within the Early Years budget, subject to confirmation of ongoing revenue funding from the Scottish Government.