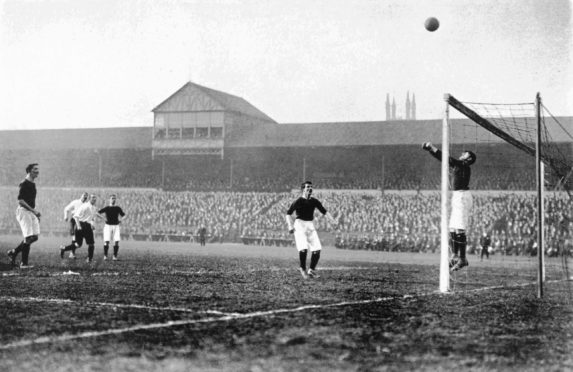 He was the record-breaking Arbroath football hero known as the "Prince of Goalkeepers".
Ned Doig started playing football in the late 19th century and still holds club records with Arbroath, Liverpool and Sunderland to this day.
Doig remains the only Arbroath player to have been capped by Scotland and his illustrious legacy is being remembered by the Red Lichties on the 100th anniversary of his death.
In a career spanning 25 seasons, Doig played in at least 1,055 games of football.
Arbroath FC historian Fraser Clyne said Doig remains a hero at Gayfield despite the passage of time.
"Doig was one of the most colourful characters in the history of Arbroath Football Club.
"Ned Doig became a legend on Wearside in the late 19th century when he kept goal for a Sunderland team which was considered the greatest club side in the world at the time.
"The Arbroath-born keeper made a record 422 league appearances and played in 35 FA Cup ties and more than 200 friendly games for the English side between 1890 and 1904 and helped them collect four First Division titles.
"His illustrious career began, however, with the Red Lichties and he remains the only man to have been capped by Scotland while playing for Arbroath."
He grew up as a winger before signing for Arbroath as a goalkeeper, making his debut in a 3-2 defeat by Clyde in September 1885.
In 1887 he was selected to play for Scotland against Ireland at Hampden, the first of six caps.
He played his final game against Montrose in November 1889, a year before the Scottish League was formed.
Mr Clyne said: "In November 1889 Ned travelled south to play for Blackburn Rovers but despite making a favourable impression, he turned down a signing offer and returned home.
"Less than a year later, however, he joined up at Sunderland where he received a signing on fee of £75, a club house and a job in the North Sands shipyard."
He became an ever-present in the 14 seasons he spent on Wearside as part of the "Team of All the Talents" and still holds a club record of seven consecutive clean sheets.
Doig signed for Liverpool for £150 in 1904 and on his first game, 33 days before his 38th birthday, became the oldest player to make his debut for the club.
The Reds won the Second Division championship in his first season, with ever-present Doig conceding only 25 goals in 34 games.
He was released by Liverpool in the summer of 1908 and played his last game at the age of 41 years and 165 days, which is still a record for the club.
His Anfield career was ended by a postcard delivered to his door which stated: "Your services are no longer required".
Two seasons playing for St Helens Recreationals in the Lancashire league followed, during which he featured in a further 85 games, before retiring in the summer of 1910.
He died on November 7 1919 from Spanish flu at the age of 53.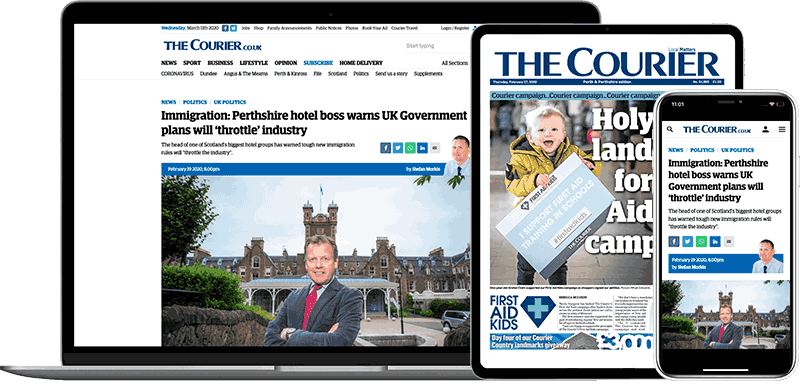 Help support quality local journalism … become a digital subscriber to The Courier
For as little as £5.99 a month you can access all of our content, including Premium articles.
Subscribe