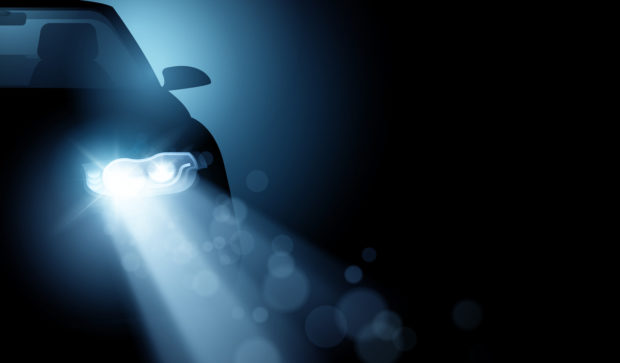 Transport Scotland has no plans to put lighting in place at a Mearns junction despite safety concerns.
North East Scotland Conservative MSP Liam Kerr called on the Scottish Government to intervene after locals complained to him about the lack of lighting and difficulty in joining the A90 at the B967 Fordoun junction.
As the junction is on a trunk road, responsibility lies with nationalagency Transport Scotland, which took exception to Mr Kerr's description of the junction as an accident blackspot.
However, Transport Scotland and BEAR Scotland have offered to meet with Mearns Community Council "to listen to their concerns".
A spokesman said: "Transport Scotland monitors the safety of the trunk network on an annual basis and prioritises its safety investments on those locations where the most effective casualty reduction outcomes are expected.
"Our records show no history of injury accidents at this location and we have no plans for the junction.
"Transport Scotland, along with its operating company BEAR Scotland, has offered to meet with Mearns Community Council, which covers the A90/B967 junction, to listen to their concerns."
It comes after Mr Kerr called on Transport Secretary Michael Matheson to support road users left "in the dark" and improve safety measures at the junction.
Mr Kerr wrote to Mr Matheson after Transport Scotland refused to consider commissioning a study into possible junction improvements.
He said many of the constituents to whom he has spoken in Fordoun expressed how "terrified they are to cross the A90 carriageway using this junction".
He said: "Aberdeenshire Council have acknowledged these concerns and, although not responsible for trunk roads, are keen to engage and receive suggestions for any potential improvements to their road network in the area.
"However residents are in the dark as to whether their concerns will ever be addressed, not least given the lack of lighting.
"I don't believe sufficient attention has been paid to the inadequate junctions people are using along the A90 every day.
"If the national roads agency won't consider making any improvements for the people of Fordoun, I'd like Mr Matheson to intervene.
"It shouldn't have to take a fatal accident for those responsible to act."
In 2017, a study by the Scottish Conservatives found most of the accidents on the A90 happened in the vicinity of junctions.