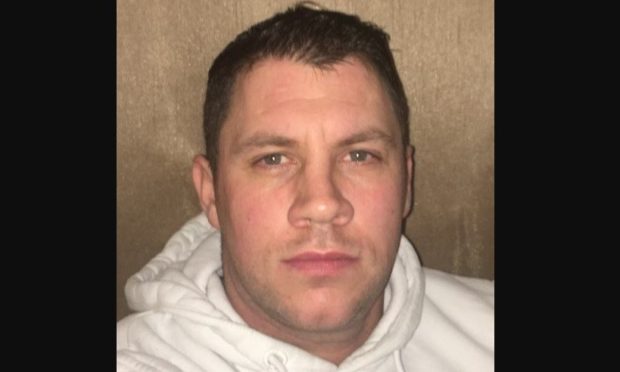 A drone pilot jailed for trying to fly a mobile phone into a maximum-security prison has launched an unusual bid to reinvent himself as an "actor and influencer".
Philip Moreton, 33, then of Kirriemuir, was found hiding in a hedge near Perth Prison and claimed he was searching for his pet Chihuahua as it had been dognapped by a Romanian circus troupe.
But the budding actor failed to convince Sheriff Pino di Emidio, who jailed him for nine months last month.
Despite being in prison, Moreton is currently advertising his services as "Actor, Extra, Influencer" on the StarNow website.
His profile states: "Travelled about a lot in a gas and oil career, I'm a very witty outgoing, easy to get along with guy.
"A few life events I've had have been bad, but a lot good.
"The bad experiences I don't see as bad times.
"I put the energy into taking good from the bad."
As well as profile pictures of him with his partner and in underwater action shots, he has also used a photo of him leaving Perth Sheriff Court.
Despite his stage and screen ambitions, his performance in the witness box failed to win over Sheriff Di Emidio, who said: "To put it mildly, he had a remarkable defence.
"It was one of the most remarkable lines of defence I've ever heard."
Moreton was found guilty at trial of trying to fly a drone into the jail after the sheriff refused to believe his bizarre excuse about a thieving circus act stealing his dog.
The trial at Perth Sheriff Court heard how Moreton was caught red-handed after driving the getaway car into a cul-de-sac and being found hiding in the bushes nearby.
Hapless Moreton was spotted rushing the drone into the boot of his Audi, but he did a U-turn and ended up driving up a dead end with the officers blocking his escape.
Co-accused Cheyrell Davie, 38, was cleared after the sheriff ruled there was "insufficient evidence" to convict her.
Depute fiscal Robbie Brown said the court had heard no evidence of the circus being in Perth at the time, despite Moreton claiming he had driven 40 miles to search it for his Chihuahua.
"If you were searching for your dog, was it not rather odd to get hammered on a litre of vodka?" the prosecutor asked.
"Were you searching in the undergrowth for a Romanian circus?"
Sheriff di Emidio found Moreton guilty of trying to use a drone to fly a mobile phone into Perth Prison on September 18 2016.
He also admitted having a phone in the prison on May 4 2016.
In 2016, Davie and Moreton were cleared at the High Court of abducting a police officer and pointing a rifle at him when he was probing a domestic abuse allegation.