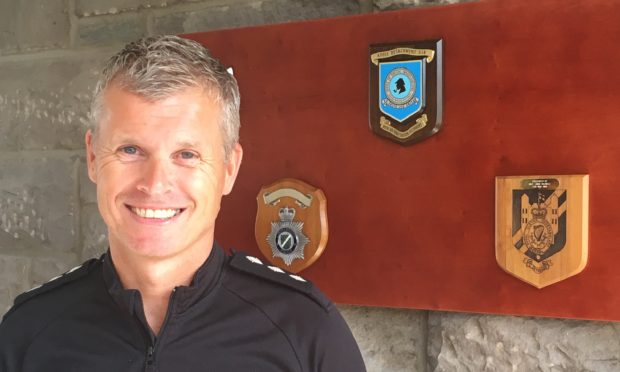 Farmers are failing to heed crime warnings and should do more to protect themselves, a top Tayside police officer has said.
Chief Inspector Wayne Morrison, the area commander for Angus, said vehicles were being stolen every week because the keys had been left in the ignition or hanging in a shed.
He said valuable equipment was often left lying in fields because farmers didn't expect criminals to come looking for it.
Mr Morrison said: "It's still a little bit infuriating some people are not listening to the message that crime can happen in any place, specifically in rural areas because we campaign all the time.
"There's a lot more to do to get that crime prevention message across, but often people need to help themselves as well."
Mr Morrison praised the work of the Rural Watch Scotland crime prevention programme, led locally by special constable Ricky Martin, but suggested some farmers could do more to avoid making themselves a target for thieves.
He said: "Ricky is doing some great work, but there's still a way to go.
"I still see on a weekly basis cars getting stolen or vehicles getting stolen because farmers have left keys hanging in their barn, or the keys in the ignition, or they have left a £3,000 trailer just lying in the field because they don't think anyone will come along and take it."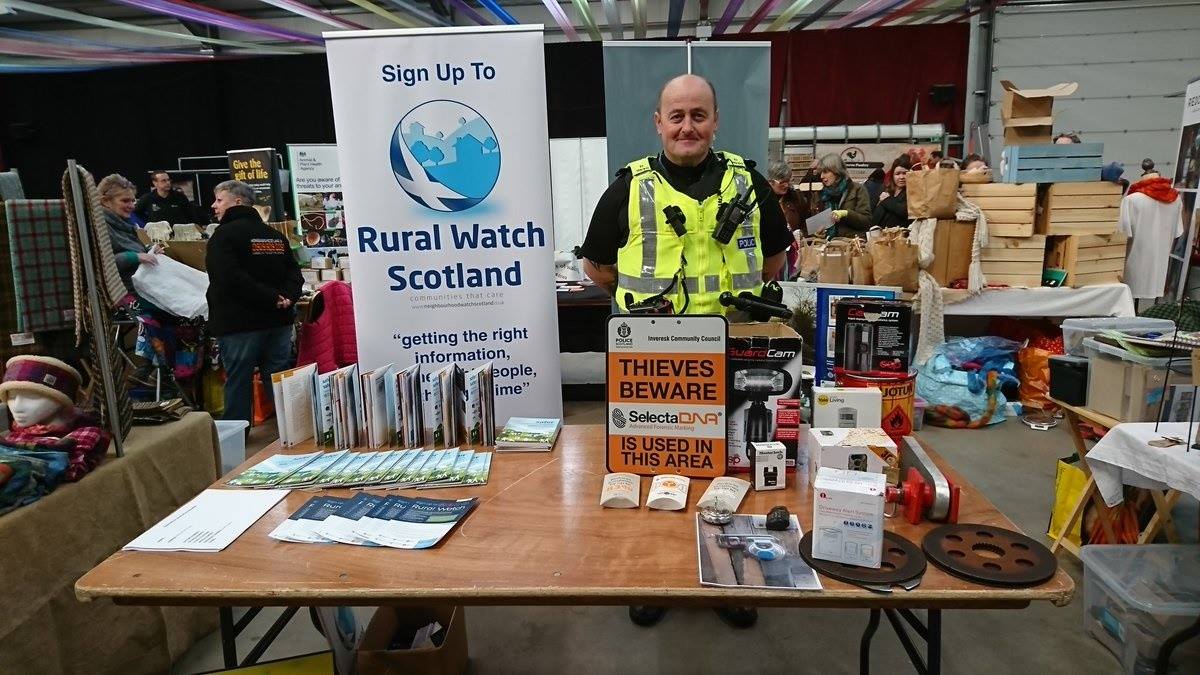 Brechin independent councillor Bob Myles, who is also a farmer, said the Rural Watch Scotland scheme, which sends members alerts and advice by phone, text or email, informing them about crime and other threats in their local area, was having a significant impact in the north of Angus.
Kate Maitland, NFU Scotland east central regional manager, said more education is required.
She said:  "Farm security is a serious issue for NFU Scotland's members, and we have seen a particularly high amount of incidents occurring in the east central area over the last few months and years. It is something which we have been proactive in dealing with."
She said the Tayside Partnership Against Rural Crime, which includes farmers and police, had been "extremely busy" since its launch at the Angus Show in June.
"Details are currently being confirmed for two Tayside events to be held in January which will raise awareness of rural crime and will inform farmers and crofters of how to deter would-be criminals.
"It is clear that further education for farmers and crofters on farm security is needed and NFU Scotland will look to work with Police Scotland to achieve this."