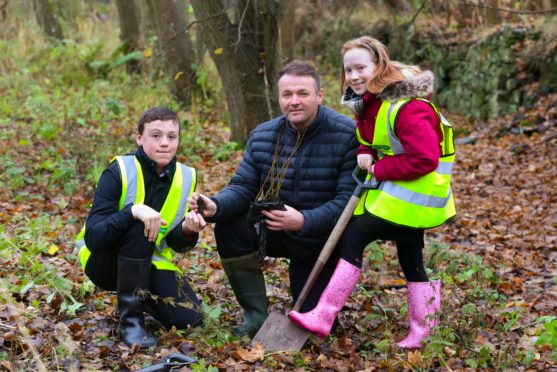 An Angus conservation group is leading the fightback against a fungal disease that is so deadly to ash trees it threatens to change Scotland's landscape.
Ash Dieback, which has already caused widespread loss of the species across mainland Europe, was first recorded in the UK in 2012. Experts estimate up to 95% of trees across the countrt are under threat.
Pupils from Warddykes primary school in Arbroath joined members of the St Vigeans Conservation Network to plant 120 trees.
In addition to ash, they dug in a number of native species on land at St Vigeans which is part of the new national Millennium Forest.
Network chairman Ralph Coutts said: "Many people might not appreciate the severity of ash Dieback and the swathes of trees that are dying in the millennium forest.
"We hope that planting these young native species like rowan, wild cherry hazel and hawthorn will not only help undo some of the damage this fatal disease has caused, but also to make people more aware of the potential impact on our woodlands."
He said the network was extending its remit to take on a more educational "citizen science" role.
"Today's tree planting is part of a bigger project where adults and children alike can learn about the importance of the natural environment and everyone's responsibility to care for it," he added.
Mr Coutts also paid tribute to the Woodland Trust which donated the trees and Angus Council for its assistance with Friday's activities.
The Royal Botanic Gardens in Edinburgh welcomed the project.
A spokesperson said: "St Vigeans Conservation Network should be commended for working within the community to protect the local environment.
"More than ever, it is the responsibility of us all to help protect our unique and vulnerable habitats.
"As 2020, the International Year of Plant Health, approaches scientists and conservation horticulturists are working on projects to save our ash trees and their associated plants, animals and fungi.
"We welcome the input of groups undertaking their own initiatives and giving support to younger members of the community to help make a positive difference."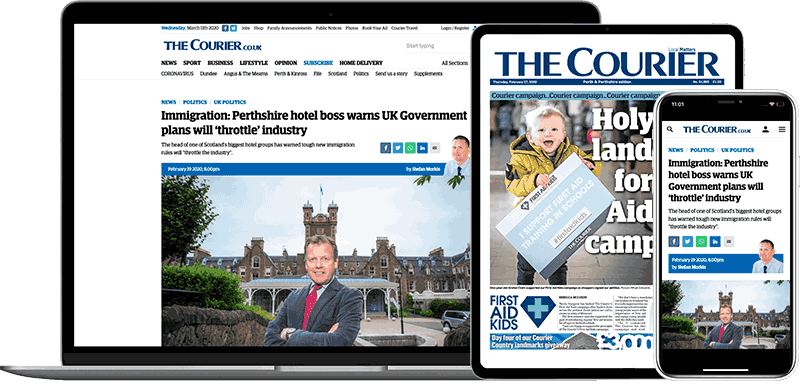 Help support quality local journalism … become a digital subscriber to The Courier
For as little as £5.99 a month you can access all of our content, including Premium articles.
Subscribe