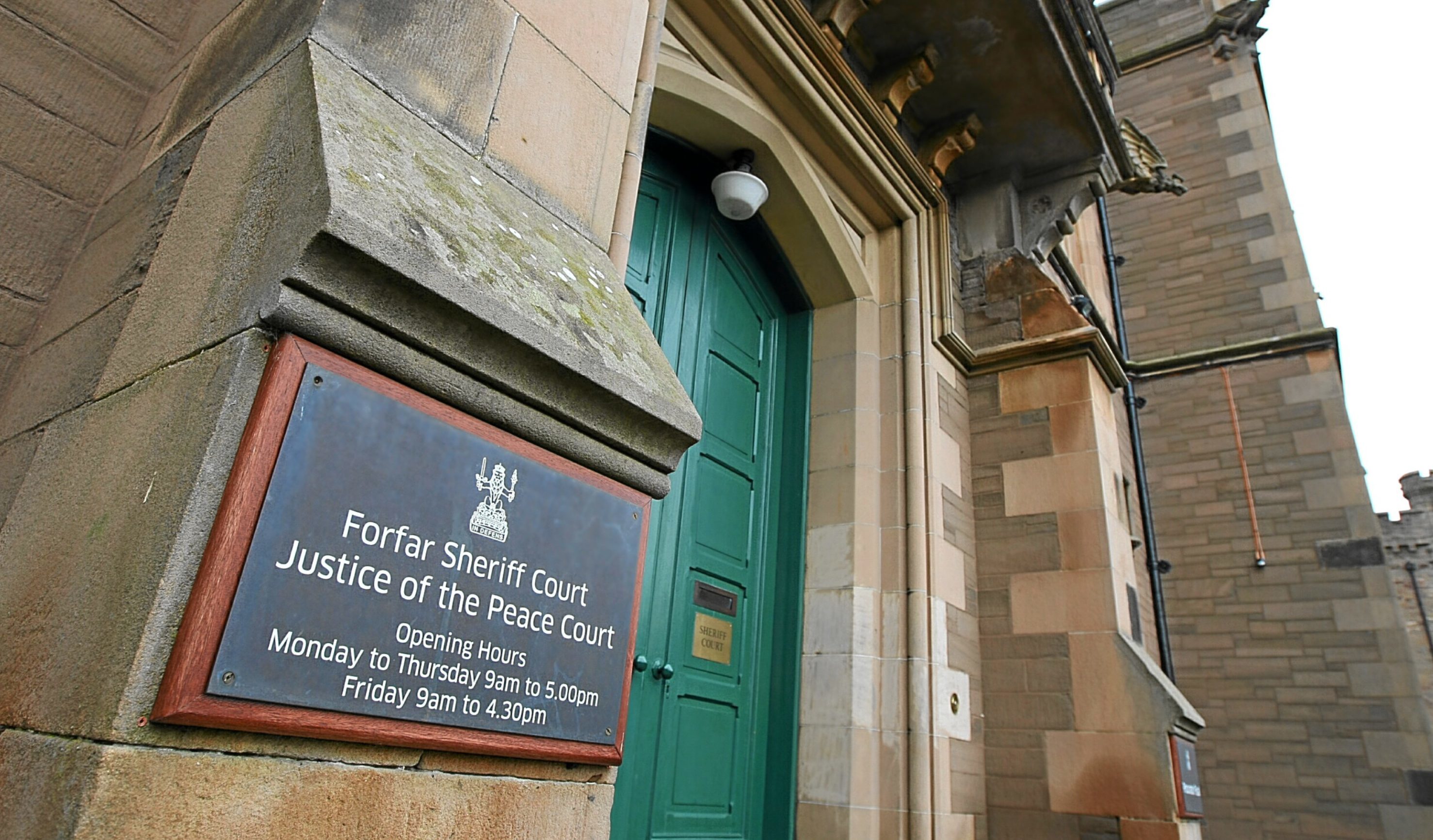 An "utterly vile" Angus man who spat at a bakery worker in a 1.30am Cornish pasty rant has been spared prison.
Mark Bruce shouted foul-mouthed abuse at employees in Arbroath's popular Pie Bob's when he took issue with the produce made on the premises.
The offence was among a catalogue of crimes committed by the 51-year-old, who has now been placed on a four-month electronic tag by a sheriff – with a little latitude so he can allow his dogs and pups out at night.
Bruce, of West Newgate, Arbroath, previously admitted the May 6 offence at the Grant Road business, as well as breach of the peace incidents in the Angus town in December 2018 and May this year.
Heavily intoxicated Bruce went into the bakery and asked if the Cornish pasties were made on the premises, becoming aggressive when he was told they were.
He delivered a volley of insults at female staff, then lunged at one woman who was about to usher him out of the shop.
Bruce then spat over the counter, hitting an employee on the mouth with his spittle.
He later claimed the spitting offence was linked to a medical condition which caused him to produce excess saliva.
Defence solicitor Billy Rennie requested a variation of the normal 7pm to 7am restriction of liberty order curfew, Mr Rennie said: "He usually walks the dogs around 7pm to try to encourage them not to have to go out again.
"Given his age and circumstances he is not a young man out and about at night."
Sheriff Derek Reekie relaxed the tag to between 7.30pm and 7am, taking in a 20 metre zone from Bruce's front door to allow to allow his pets out, but slammed the accused for his conduct.
"To go into someone's place of work in the state you were in is one thing, to then go to the extent of lunging at them and spitting at them is utterly vile," he said.
"You have an extensive record and this was a pattern of offending over six months or so and could easily have led to a custodial sentence."