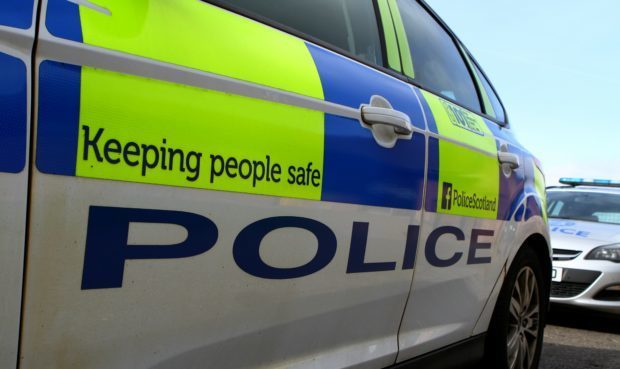 A woman is in hospital after suffering horrific injuries in a teatime accident with a bus in Arbroath.
The pedestrian was struck by a double decker as she walked near the town's bus station at the start of the evening rush hour on Tuesday.
Police and ambulances raced to the scene to tend to the woman, who is thought to have sustained serious leg injuries as a result of the 5pm accident.
She was rushed to Ninewells Hospital, Dundee, for emergency treatment.
Her condition was not known last night.
UPDATE: Police and paramedics called after woman injured in Arbroath bus accident
Shocked eye witnesses described it as a "major incident" and said at least two police cars and several ambulances had been called.
The emergency services remained on the scene for some time before the woman was taken to hospital.
Locals described her lying on the ground surrounded by ambulance personnel.
One woman said: "My bus had to be diverted to the train station because the bus station was closed.
"I really hope she's okay. It looked really bad."
A man who saw the aftermath added: "There was a lot of commotion, ambulances and police etc.
"It didn't look good at all. The poor woman was in a bad way."
Catherine Street, which leads to the bus station in the town centre, was closed and all traffic was diverted while the incident was ongoing.
The bus station was also closed and buses were rerouted via the railway station, which was the scene of a separate, much less serious accident a short time later when a bus became wedged under the station's canopy.
It was later reversed out, although it is not known whether there was any damage.
Police confirmed they were investigating the circumstances of the bus station incident.
A spokeswoman said: "At about 5pm police received a report of a woman being struck by a vehicle on Catherine Street, Arbroath.
"She has been taken to Ninewells Hospital, Dundee, and inquires are ongoing."