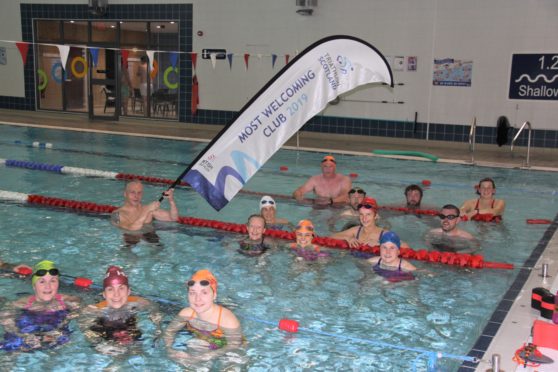 Tayside has starred in the Triathlon Scotland 2019 awards with a host of recognition for events and individuals connected to the fast-growing sport.
Montrose was firmly in the spotlight, with the local club named as the most friendly in the country and June's sell-out town triathlon honoured as 2019's most enjoyable event.
Also among the dozen awards were John Tonner and Robert Harrison of the M3 Monifieth Triathlon Club and Andrew Woodroffe from Forfar, a world level competitor now in a key coaching role.
Montrose Triathlon Club vice-chairwoman Jeni Warden said: "The club celebrated its fifth anniversary in September and this year our membership has grown from 83 to 132 members.
"MTC realises that coming along to a triathlon club for the first time can be a very daunting experience.
"Since the club was founded in 2014 we have always used the motto that we will provide quality coaching in a friendly, encouraging environment catering for all athletes, regardless of ability or age – this works."
The Angus welcome was also hailed in the nomination for Tri Angus Ltd, which runs successful events in Montrose and Forfar.
A capacity field of 240 took part in the Montrose tri and judges said the event's award success was down to the friendly nature of the entire race team, marshals and other competitors.
Monifieth's double delight came with John Tonner being named as the national body's opportunity maker of the year for his ability to juggle a project management career, wedding plans and house renovations around his own triathlon training and organisation of the biggest club-run two-day festival in the Scottish calendar.
Clubmate Robert Harrison celebrated gold in the 45 to 49 years category as part of the GB age group team at the Targu Mures Middle Distance European Championships in Romania involving 3,000 athletes from 30 countries.
Secondary school teacher Robert regularly travels to evens down south and abroad, with his dedication paying off when he set the best times in the entire GB outfit which travelled to Romania.
Andrew Woodroffe, whose family home is in Forfar, has represented Great Britain at age group standard in back-to-back European and World Championships.
The 26-year-old is now head coach of Stirling University's high performance triathlon squad.