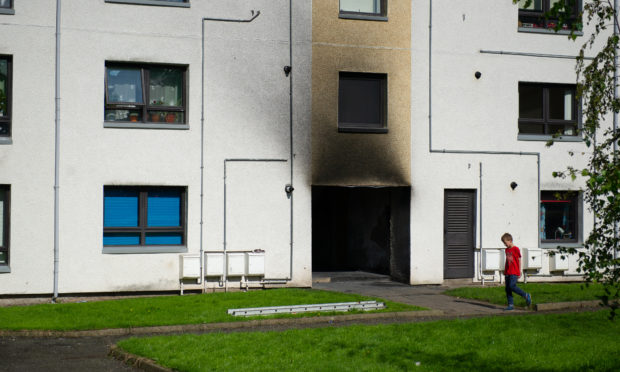 Senior Angus firefighters have promised to hold the county's firebugs to account after a spike in the number of deliberately set fires.
A total of 13 fires were recorded in non-derelict buildings, vehicles or outdoor structures between July and September, the second quarter of the financial year, taking the annual count to 24.
That is more than three times the annual average of seven deliberately set primary fires per year at only the halfway point in the recording year.
It is also already more than the annual target of 23 fires.
There were only ten such fires recorded in Angus in the whole of last year, according to the fire service in Angus' latest monitoring report.
Area commander Gordon Pryde said officers would continue to take a "zero tolerance" approach.
He said: "It absolutely goes without saying that we prefer to prevent fires – not fight fires.
"As a result, our firefighters work extremely hard to engage with the public and promote safety messages, and parents and carers can also help by making sure that children and young people are aware of the risks.
"We will work with our partners including Police Scotland to ensure that anyone found to be setting fires is held to account for their actions.
"I would also urge the public to continue to support their firefighters by reporting any fire related anti-social behaviour because there are always people out there in need of our assistance at genuine emergencies – and every second counts."
He added: "We are never complacent, and we will continue working hard to ensure the number of deliberate fires is reduced across the area."
He went on to highlight a "major" reduction in secondary fires, which include smaller outdoor fires, refuse fires, grassland fires and fires in derelict buildings or vehicles.
"There were 13 deliberate secondary fires reported during quarter two, which is a large decrease of 43 when compared to the last quarter, and below the 34 deliberate secondary fires we experienced during the same quarter last year."
He said this was in part due to a reduction in the deliberate fires in and around the Strathmartine area, the site of the derelict hospital repeatedly targeted by firebugs.
Carnoustie councillor Brian Boyd, Independent, who is a member of Angus Council's Scrutiny and Audit Committee, said the figures were "disappointing" but thanked the fire service for the work they are doing to combat the issue.
"It's good to see they are going into schools to further drive home fire-related anti-social behaviour messages. I will be keeping a close eye on these figures going forward," he said.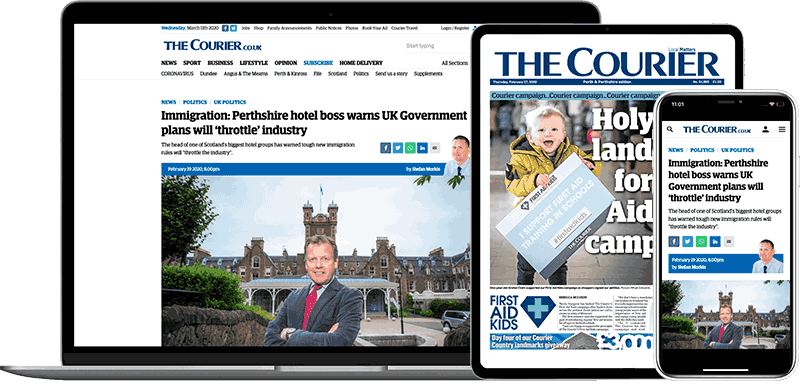 Help support quality local journalism … become a digital subscriber to The Courier
For as little as £5.99 a month you can access all of our content, including Premium articles.
Subscribe