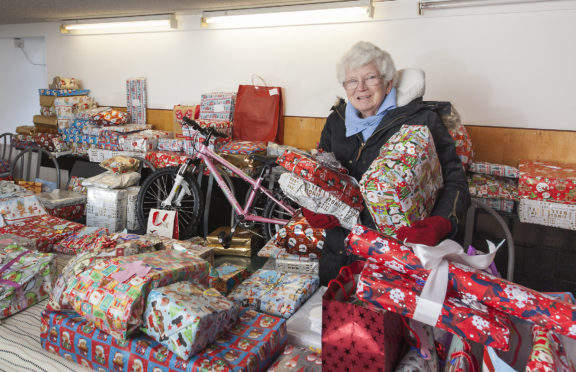 Warm-hearted Angus residents are being encouraged to deliver their generous annual response to a local gift appeal with its traditions rooted in the Cold War.
The Angel Tree has been set up again in Brechin Cathedral by local charity champion Irene Gillies, decades after the campaign was established by servicemen at the former US Navy base at Edzell, just north of the town.
The American personnel established the gift scheme as a way of forging festive links with the local community while stationed thousands of miles from home on the one-time RAF Edzell site.
Opened in 1960 as part of the United States Navy's global High Frequency Direction Finding (HRDF) network, Edzell tracked targets around the world before the end of the Cold War and advances on technology led to its demise in 1997.
Almost 1,000 local and military staff were still employed there at the time.
Former district nurse Irene, whose charity work has previously taken her to Africa, has continued the gift appeal which, this year, is set to ensure more than 150 children will receive gifts on Christmas morning.
Irene said: "We ask people to take a ticket from the Angel Tree and buy a new gift of around £10, then drop it off at the cathedral which is open from 9.30 to 4 every day to receive the gifts.
"We started organising this around six weeks ago and have a list of around 150 names of children who we would like to receive gifts.
"All the gifts should be in by December 15 and then we have a small team who make sure they are with the families in time for Christmas morning.
"It's sad that we have so many names on the list each year but it is a reflection of the situation in the town and we like to do what we can to help the families in need."
Irene, who also organises regular collections of aid for Syrian refugees, added: "Last year, as always, we had a fantastic response, with even new bikes donated.
"Tesco are also going to take some tickets again, so we are very hopeful we will get all the gifts we need.
"The one thing we do request is that they should be new and if there is a tag then that should be left on them.
"That was something which we did when I went out to Africa and for many of the children it was the first new thing they had ever received – they didn't want to cut the tag off."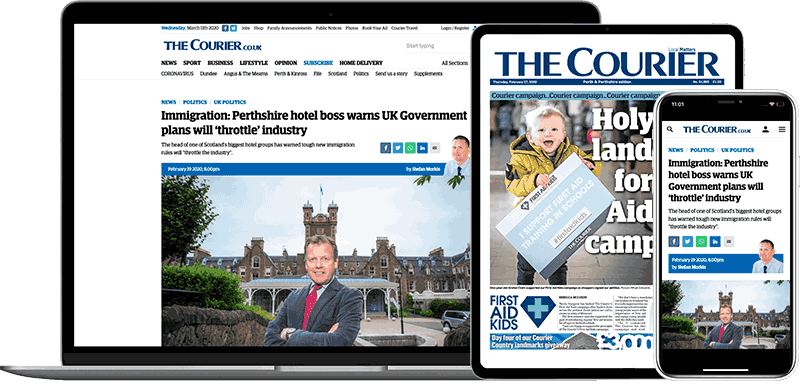 Help support quality local journalism … become a digital subscriber to The Courier
For as little as £5.99 a month you can access all of our content, including Premium articles.
Subscribe