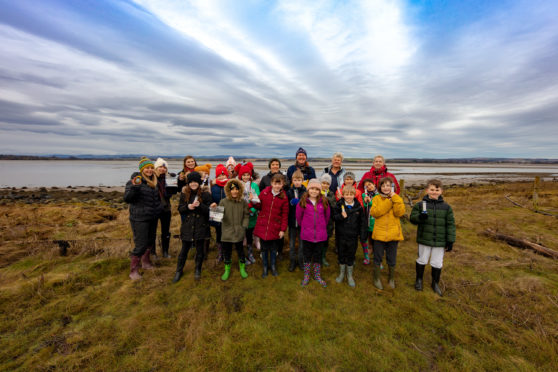 Primary pupils have stepped onto the saltmarshes of Montrose Basin to spearhead a St Andrews University-led climate change mapping project.
The local youngsters were part of the launch event for a citizen science project which aims to create a national picture of the blue carbon contained in Scotland's coastal wetlands.
Oceans play a vital role in trapping and storing atmospheric carbon dioxide (CO2) that would otherwise contribute to global warming and blue carbon refers to that stored in marine habitats, such as saltmarshes.
The marine ecosystems are highly effective at capturing CO2 and storing carbon in organic-rich soils, often over thousands of years.
Degradation or damage to the ecosystems may cause carbon to be released from the soil stores back to the atmosphere, compromising their ability to capture and store carbon in the future.
The project, led by St Andrews University and the Scottish Government's Blue Carbon Forum, is encouraging schools, children and students to collect samples, complete tasks and follow the project's progress.
Natural Environment Minister and Angus North and Mearns MSP Mairi Gougeon joined the primary pupils from St Margaret's in Montrose and Scottish Wildlife Trust naturalists to collect soil samples from the saltmarshes.
The enclosed estuary of the River South Esk covers 750 hectares and is home to over 80,000 migratory birds, including pink-footed geese, Arctic terns, knots and sedge warblers.
The launch project coincided with the start of the 2019 United Nations Climate Change Conference in Madrid.
Ms Gougeon said: "We need to support more children to learn and understand the vital role Scotland's coasts and waters can play in helping to tackle climate change.
"They want to play their part and projects like this will help them do just that by providing these valuable data."
Professor Bill Austin of the university's School of Geography and Sustainable Development is currently working with the Scottish Government to support blue carbon policy development
He said: "If we can protect these carbon-rich ecosystems we can prevent the release of greenhouse gases, support their rich biodiversity and improve their resilience to future sea-level rise.
"The overall aims of this work will be to undertake a national scale assessment of the blue carbon stocks in our coastal vegetated habitats and to better inform and understand the potential of accounting for Scotland's vast blue carbon resources."
Professor John Baxter, chairman of the Scottish Blue Carbon Forum, added: "The development of a citizen science programme to engage a new generation of young people in Scotland with our coastal and marine environments is very encouraging.
"I am delighted that the work of the Scottish Blue Carbon Forum is being promoted to a wider audience and that some of the early career researchers funded by the forum are supporting this educational outreach programme today".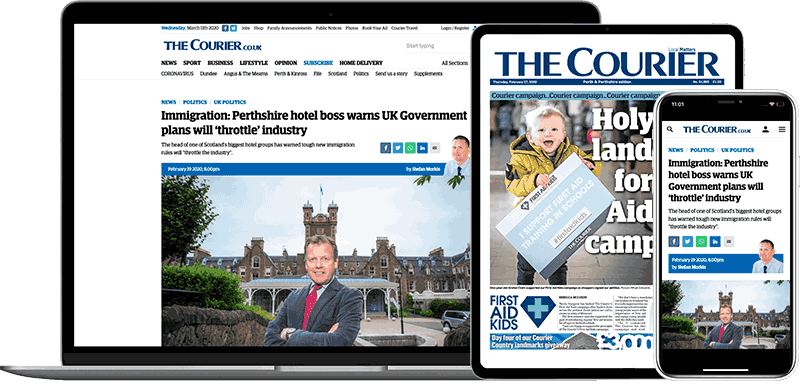 Help support quality local journalism … become a digital subscriber to The Courier
For as little as £5.99 a month you can access all of our content, including Premium articles.
Subscribe