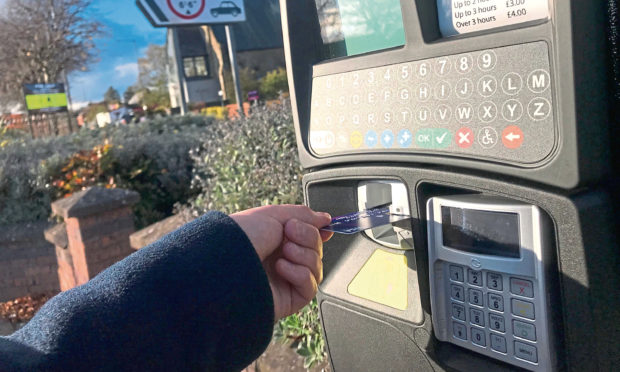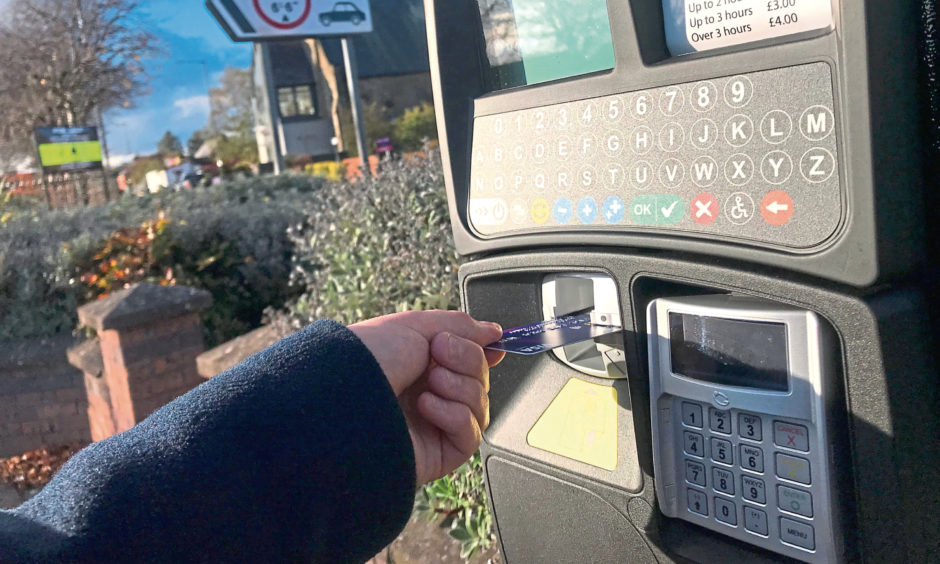 The latest bid to bring change to Angus Council's controversial car parking charges scheme has hit another dead end after a move to drop the fees in three local burghs was thrown out.
A marathon meeting of the full council in Forfar considered Carnoustie Independent Brian Boyd's motion to axe the charges in Brechin, Kirriemuir and Carnoustie, the three towns he said had been hardest hit since their reintroduction in 2018 after a gap of more than two decades.
Councillors were given a revised figure for the potential impact of the move, down from £133,000 to just over £80k, and debated the proposal after representations from business owners Bruce Robertson from Brechin, and bakery owner Mark Robb who spoke of the impact on their operations.
Mr Robb said there had been an "instant decrease" in footfall of 20% at his Carnoustie shop in the wake of the charges coming in.
The effect at his Arbroath shop had been around half that, he added, but in Monifieth where there was no paid for parking near his premises he told councillors there had been no drop in custom.
"It's absolutely clear to me that where there are charges and no alternative it is going to have a major effect – the outlook is dire," he said.
Councillor Boyd said: "The smaller towns have a terrible disadvantage and there should be no fear of introducing a two-tier system because the figures speak for themselves."
Council leader David Fairweather countered his motion with an amendment declaring: "Car parking charges are not to be abolished at any time in this administration, unless there is a material change in circumstances.
"Car parking charges are here to stay," he said.
Forfar Conservative councillor Braden Davy said: "Pitting burgh against burgh isn't the right thing to do, this would create second-class businesses and second-class citizens of Angus."
SNP group leader and Forfar councillor Lynne Devine told the chamber: "The towns are suffering very badly and we cannot, as Angus councillors, allow this to continue.
"There has been a material change in circumstances because the car parks are empty. It hasn't worked."
Montrose colleague Bill Duff said: "The scheme has not delivered anything like what it promised.
"I would say to Cllr Fairweather that we are in a hole and we need to stop digging and try to get out of it."
Mr Boyd's bid to axe the charges in Kirrie, Brechin and Carnoustie by next April was defeated by 14 votes to 11.