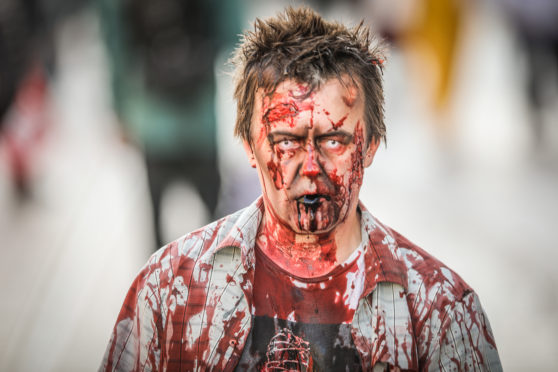 It's tricky to think of Montrose's historic Mid Links as anything other than elegant and serene.
To their credit, however, the imaginative young minds under the golden dome of the town Academy saw it as a different landscape when set the task of coming up with a plan to survive post-apocalyptic Angus.
In an interesting take on a night at the museum, teenage Gable Endies were given the run of Montrose museum's collections to hoik out the kit that would help keep them alive in a barren new world.
Like any good rake in the cupboards, the project revealed old items which could be put to new use.
The gas mask to breathe clean air, a shark's tooth sword for defence – and the indispensable croquet mallet that may once have been held in sporting combat on the manicured lawns of the links which the Academy kids selected as the ideal weapon administer a chap on the heid to any wandering zombies.
The results of the intriguing project have been put together for the museum's After the Apocalypse exhibition, which is on now and runs until mid-March.
Of shorter duration, but equally worth your time, is the annual Meffan end-of-year show, a sparkling winter warmer of Angus artistic talent which never fails to impress.
It runs until the end of the month – but there's a calendar caveat attached to anyone aiming to head to the burghs, because Angus museums are now onto winter hours which means their doors are only open Thursday to Saturday.
Cost pressures led to the three-day week from November to March being brought in by the council's arms' length Angus Alive leisure trust, a body struggling to shake off claims of morale-denting changes across its facilities.
In a year when the global cultural spotlight has shone undimmed over the border onto Dundee's transformational V&A and the hundreds of thousands beating a path to the door of the mesmerising creation, it's ironic but disconcerting the next-door county whose brand slogan proclaims it as Scotland's Birthplace is having to cut opening hours so dramatically.
Prompting, in turn, insider fears that low user numbers might eventually put the viability of smaller attractions under threat.
The culture body has said "inventive programming and cutting-edge exhibition techniques" will be used to enhance the appeal of local museums.
They are of little use if visitors get a locked door.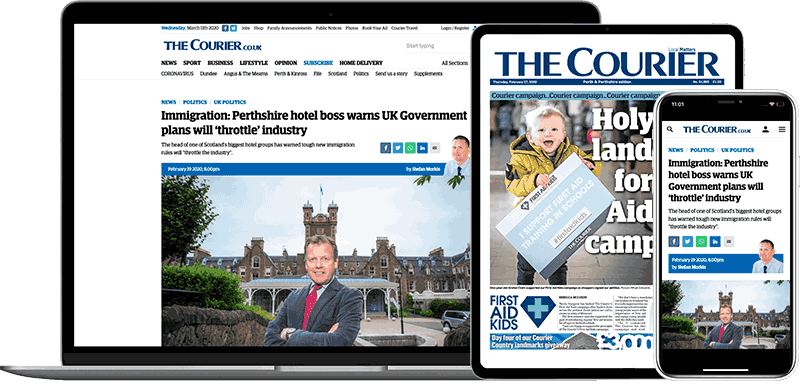 Help support quality local journalism … become a digital subscriber to The Courier
For as little as £5.99 a month you can access all of our content, including Premium articles.
Subscribe