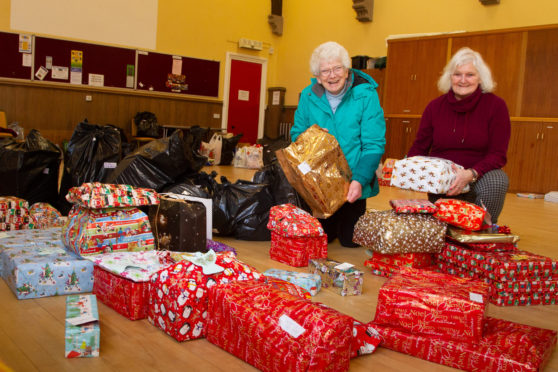 The Brechin community has delivered another "overwhelming" response to the town's Angel Tree appeal.
The gift tree in the town cathedral is a continuation of a tradition established by US Navy servicemen based in Angus during the Cold War.
Each year it is covered in tags to be swapped for presents for dozens of disadvantaged children and within days had been stripped bare of tags by kind-hearted locals.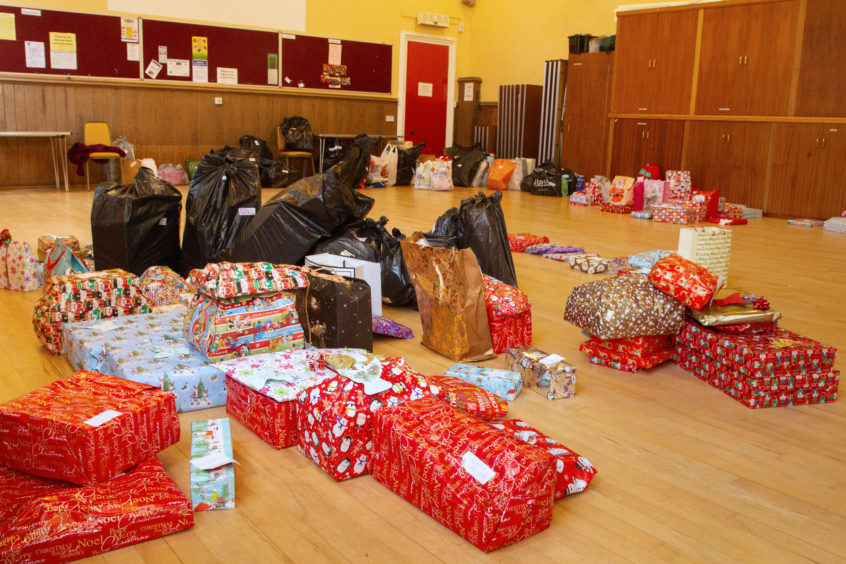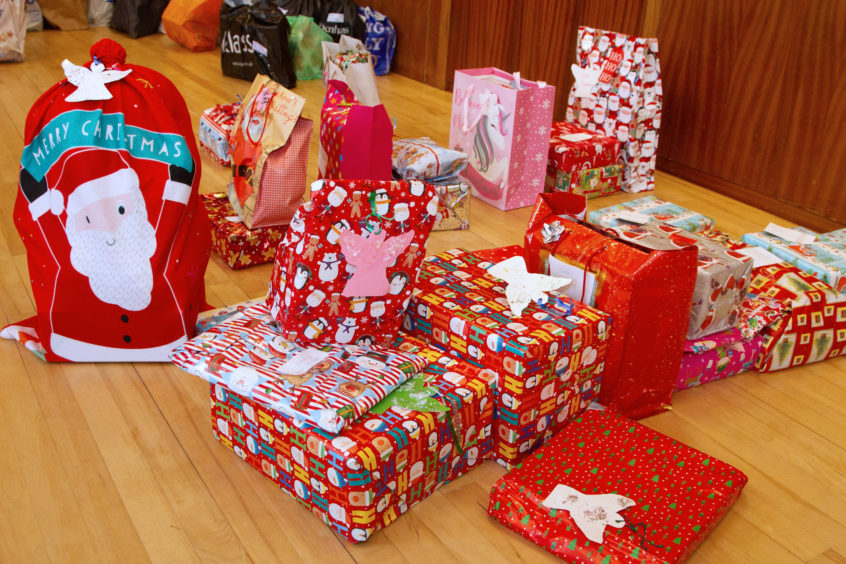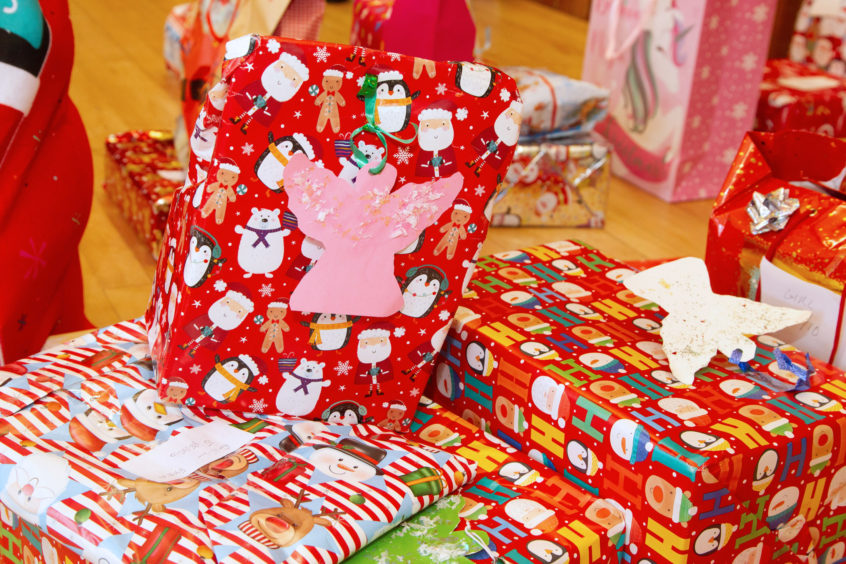 Appeal organiser Irene Gillies said the annual Angel Tree response continues to amaze her as she spent the weekend collecting the presents for sending out to youngsters.
"We put the tree up on the Sunday with 160 tags and by Tuesday there wasn't a single one left, it was so wonderful to see such a quick response," said Irene, a former district nurse.
"People have been so generous. As well as so many individuals supporting it, the local churches have helped and Tesco took 30 tags.
"We were given a £100 donation by Scottish Slimming and have also been offered help from Scottish Fire and Rescue Service so it really has been a wonderful response again.
"There were slightly more than last year and there are still gifts being handed in so it has been a great success."
The tree tags identify whether the present is for a boy or a girl and the age of the intended recipient, with people invited to take one and supply a new gift of £10 in value.
Military personnel stationed at the Edzell spy base, which was operational from the 1960s until the 1990s, started the scheme as a way of brightening the festive season for local youngsters.
Irene works with local schools in the run-up to the festive period to discreetly identify families facing a festive season struggle and the gifts will now be wrapped to go out in time for Christmas morning.
"There are quite a few large families in the town and it must be so difficult for them at this time of year," she said.
"We have all heard the stories about difficulties with Universal Credit and things like that, so it is nice to think that we will be able to make Christmas morning special for whole families of children, as well as all the others who we can help."