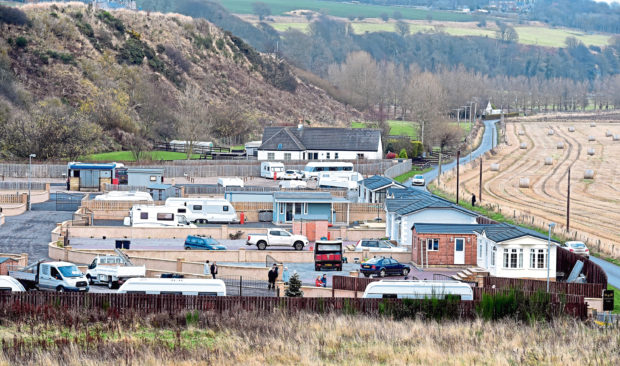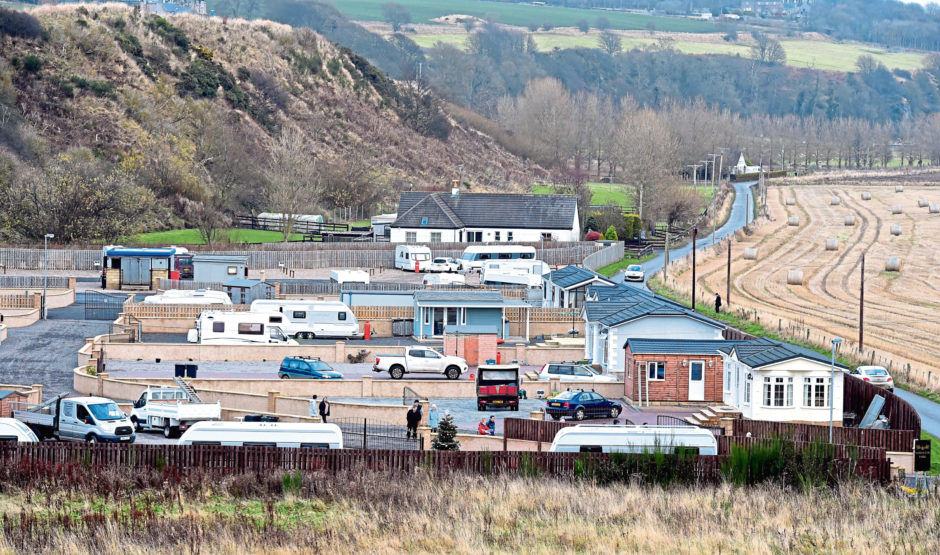 A group of Travellers have broken their silence to say they face another miserable Christmas because they fear being removed from their homes.
Residents spoke for the first time about the "uncertainty" and "anxiety" which they are dealing before a crunch visit to decide the fate of their site at North Esk Park.
Aberdeenshire Council approved retrospective planning applications from the Travelling community for almost 20 touring and permanent pitches on June 26, despite an objection from the Scottish Environment Protection Agency (Sepa).
Scottish Government-appointed reporter Allison Coard was scheduled to visit the site on Friday but will now be replaced by Michael Shiel, whose other work commitments will delay the inspection.
Mr Shiel hopes to organise a visit by the end of January to consider concerns about the flood risks at the site.
Lynne Reid, 41, who spent 17 years on the road before moving to North Esk Park, said their lives would be destroyed if they were to be evicted.
"The delay to the decision making process has just caused more uncertainty and anxiety throughout another Christmas and New Year period.
"We need closure because this has been going on too long.
"We have a tight-knit community at North Esk Park and want our children to grow up in a safe family environment with access to health and education."
Her sister-in-law Louise Reid, 50, whose grandchildren live on the site, said eviction would result in families at North Esk Park being back on the road and living in a layby.
"This will be our sixth Christmas and we haven't been able to enjoy a single one," she said.
"We have just spent the time worrying if we are going to be here next year.
"I have been found to have an increased risk of developing breast cancer and I have yearly mammograms.
"I am concerned I would struggle to access healthcare and miss out on screening without a fixed address if I am living in a layby."
Linda Whyte, 43, whose son goes to school in Laurencekirk, said the residents are settled at North Esk Park and eviction would cause serious disruption for families.
She said: "I would hope common sense prevails to allow us to spend more Christmases together in the place we call home."
The North Esk Park site has substantially expanded since the first temporary homes appeared without prior authorisation in September 2013.
Sepa said development of the site was "inappropriate" and has warned there is a risk to property and lives due to flooding.
The applicants have provided a flood risk and drainage assessment as well as a community resilience plan (CRP) prepared by the Scottish Flood Forum.
Site spokesman Alan Seath said: "The families place their trust in the recently appointed Reporter who will hopefully recognise that this is a circumstance where planning permission can be granted.
"To do otherwise could result in eviction resulting in these families being back on the road.
"Decision makers need to ask what such actions would serve particularly given the situation where there is considered to be scope for taking a positive decision."